Having officially resumed work for year 2020, it's time I begin my investment on Steem with full force. Henceforth, I will be ensuring that I purchase Steem-tokens in the beginning of every week.
Abpout 9 hoiurs ago, I deposited 10 Steem to Steem-engine and SPORTS was my makor target of all tokens I wished to purchase.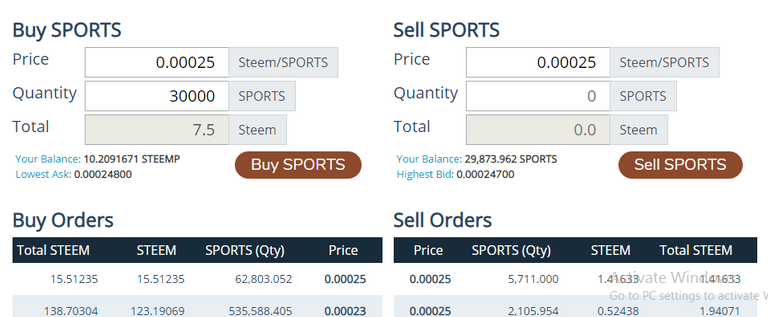 I purchased about 30,000 SPORTS at 0.00025 Steem per SPORTS. and that cost about about 7.5 Steem. I see that as a big way to start the working week.
This investment should have been made yesterday, only that network failures wouldn't allow me.
With this stake, I'm keenly pursuing a 2 Million stake of SPORTS token on my curation account @Uyobong.sports before the end of January 2020. I hope that's possible. I quite believe.
I'm holding up all these tokens in preparation of the Nigerian Premier League teams I'm bringing to Steem and @Sportstalksocial community as well as their sports bloggers.
Holding much SPORTS POWER will help me give them some startup curation to help them see a home on Steem. I'll be resuming a SPORTS STAKING CHALLENGE on @Uyobong.sports soonest. Watchout!
---
Please consider following @uyobong.sports to be able to see our upcoming giveaways.