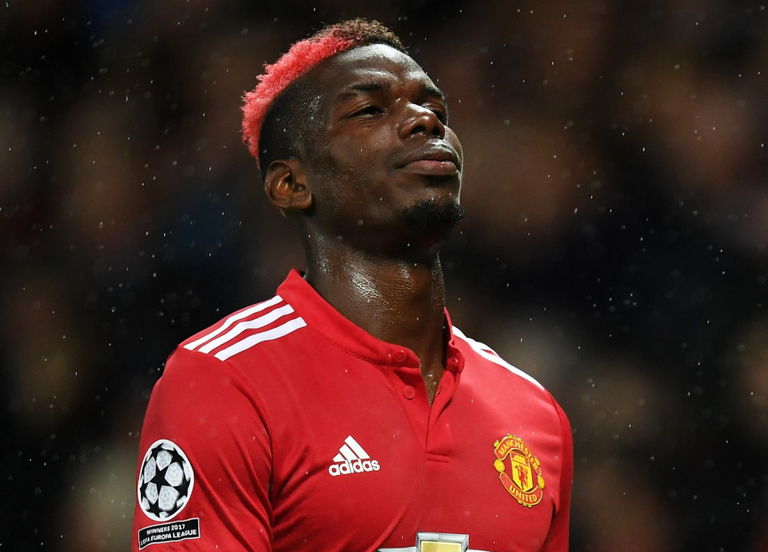 Paul Pogba has been on the sideline for a long time that some have even forgotten he is still Manchester United player. The French man has been trying to come back from injury he sustained months ago.
Pogba has not played for Manchester United in 14 games this season.
Former Manchester United player, Antonio Valencia who played 339 matches before leaving has urged the club's fans to support Paul Pogba and show him some love.
Pogba really dropped form before he sustained the injury. To come back from injury and start at the level everyone expect means he will need some encouragement to boost himself and play the way Pogba plays.
Valencia believes this is crucial for the midfielder to rediscover his form and shine once again for United.
Pogba is expected to return to action this December after being on the sideline for such a long time.
Pogba is according to Valencia "a star". All he needs is love, says former United defender.
United won back to back two top Premier League games against Mourinho's Tottenham and local rivals Manchester City. The game was one that many believed would be a walkover for City. Although City have struggled against some small teams, it is not surprising to see them beaten by their rivals who were coming from a huge boost after beaten Spurs.
While United have been struggling with small teams, they some how know the right thing to do to beat top teams.
Pogba will provide them additional strength in the midfield. If Pogba rediscover his form, United will be unstoppable again and could fight for the top spot.