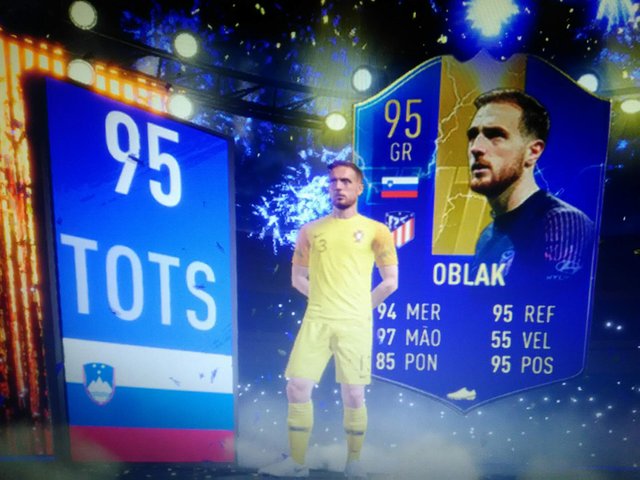 In this season rewards i got Oblak, goalkeeper from Atlethic Madrid, Team Of The Season rated 95.
This is the best card that i have!! Excellent card to add to my BBVA team that already counts with Daniel Wass, Benzema, Gonçalo Guedes, Casemiro and now...Oblak 😁
For sure, a great season rewards! Amazing!
I also got another TOTS card but i will talk about them later...
Posted using Partiko Android