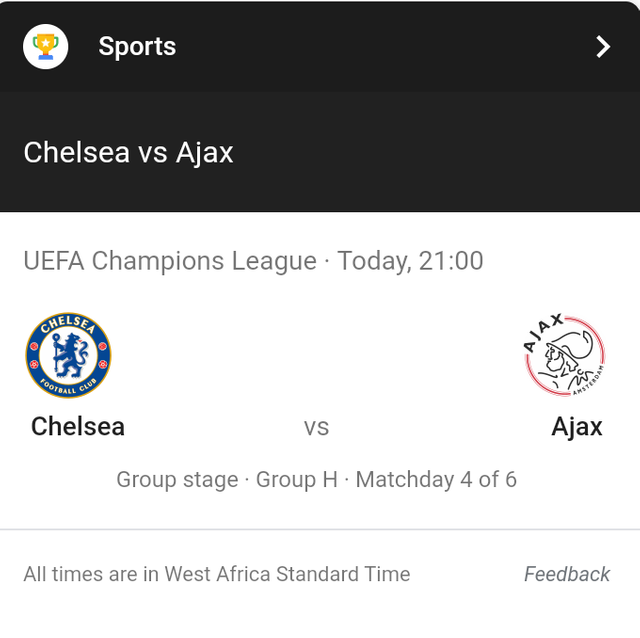 source
Chelsea won the reverse match the last time out with a late goal. The match was an heavily and evenly contested game between the two sides and their was no side to pick from the two sides until the introduction of Michy Batshuayi and pulisic, they turned the game around. Pulisic provided the assist for the goal scored by Michy Batshuayi.
Chelsea started the champions league tournament with a loss at home against Valencia. A match Chelsea dominated from beginning to end but a slip up towards the end of the match allows Valencia score a goal and won then match. Chelsea have won all their matches after that in that tournament even beating lille and Ajax at their own stadiums.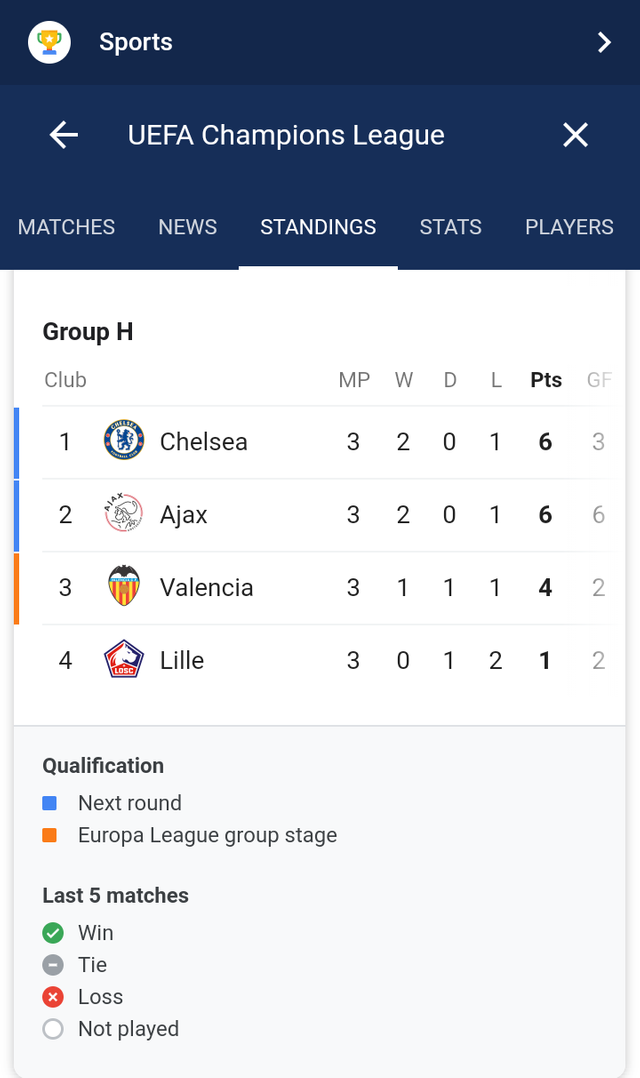 source
Ajax on the other hand started the competition on a great note winning their match up Against lille with 3 goals before proceeding to beating Valencia also. But against Chelsea, they met their match and they didn't deserve to lose or win either. Ajax will be looking to get the better of Chelsea in this fixture to avenge their loses the last time out..
Both team have been on a great form domestically with Ajax winning their last 5 matches on a role while Chelsea have won four of their last five matches also. Both teams will want to get the better of the two sides so as to Cement their status as the league toppers.
Expected match line-up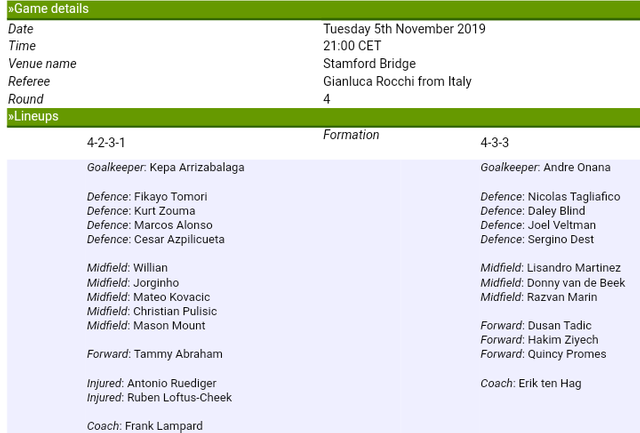 source