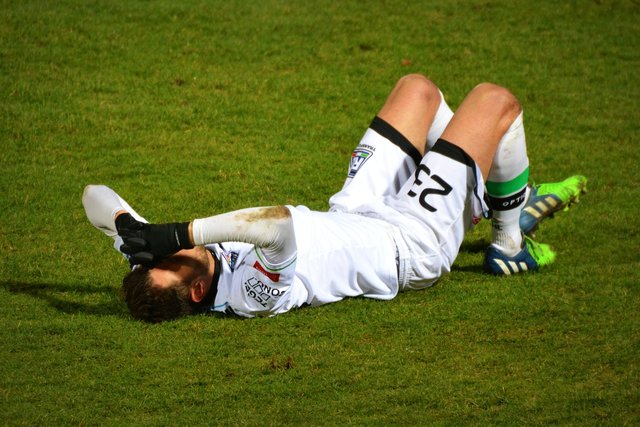 source
Just last week Gomes was stretched off the field and rushed to the hospital for an emergency treatment he suffered while playing the game of football. The sight was horrific that even the player who caused the injury was reduced to tears immediately he saw the extent of damage he did on Gomes. He wept profusely and had to be confronted my his own team mates and the the other clubs players.
But injuries like that of Gomes often happen rearly but it does still happen. Players never fully recover when they suffer injuries which make them sit out of football for months or even a year. Only few exceptions made it through the healing process and bounced bank Excellently. Players such as Eduardo and Ryan Mason had their football life disrupted from this life threatening injuries.
Some other players like Micheal Owen who was an exceptional player also never recovered when he suffered an horrific injury during his playing days. Just that one injury he had happened repeatedly and his football career was ruined.. At a point after his retirement, he said he was always scared of being with the ball cause he feels that any slight touch from an opponent will take him to the injury table.
Rayn Mason was a perfect four while at his peak until he had an head injury while playing against Chelsea. As a Chelsea fan, I felt sorry for him because he was such an excellent player but has he made an attempt to nod the ball on the air, his head collided with a Chelsea player head and he suffered most from it. Has he went down under the challenge and fainted. He was lifeless on the stadium, almost like he was dead by players and medics were quick to attend to him and he was rushed to the hospital where he work up after 48 hours.
Football is still fun though but a very very dangerous game in which caution was must be taken so as to let every one enjoy the game and to remove the fear of getting injured and not being able to fully reach your potential.