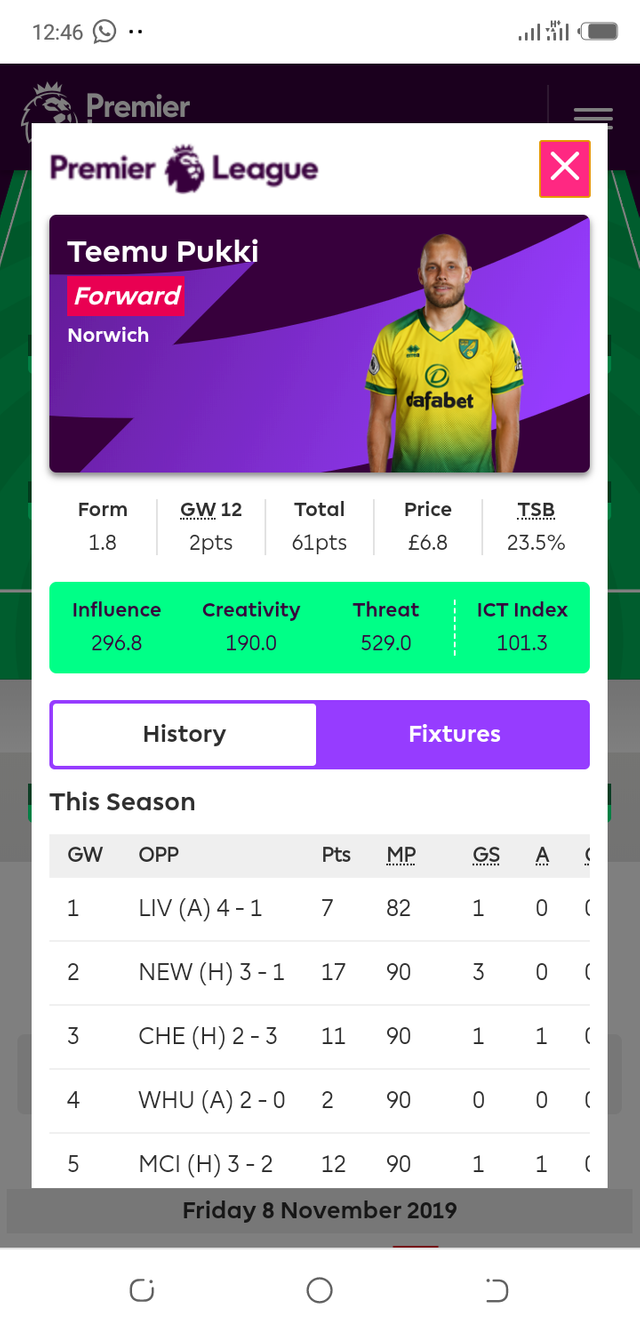 If you are a FPL Manager and the name pukki still sounds strange to You, them I guess is time to focus and channel your time and energy into something else. To refresh our memory, pukki is a striker in the Norwich team and when the season started almost every manager had him in their ranks.
He started the season with a bang against Liverpool, getting the only goal for his team as they went down to a 3-1 defeat at Anfield. His next match was made most FPL Managers take a quick notice of him as he fully introduced himself to the premiership world by betting an hattrick against Newcastle at home.
He repaid all FPL mangers who had him in their squads and his third outing in the premiership was also successful. Facing a Chelsea team, pukki still got a goal and an assist but they lost to Chelsea with a 2-3 scoreline. His next match wasn't a successful outing though as west ham defeated them with a 2-0 scoreline. The Fa still crowned Pukki the pfa player of the month has he had done more than enough to sweep that tittle home.
Fast foward to the next match against Manchester city, he did absolutely great in that match setting up one goal and getting a goal for himself. It was classic match in which man city were well beaten. Since his heroics against Man-city in match day five, Pukki is yet to score or assist in any premiership match and in match day 12, playing against one of the worst defensive team in the division, he still managed not to score and his team went down by a 2-0 to Watford.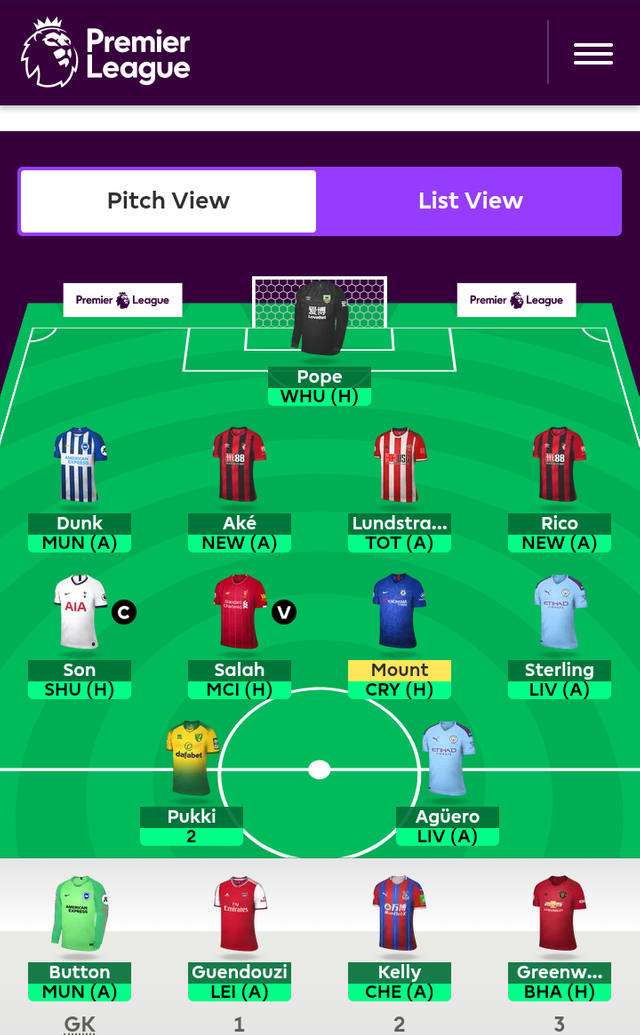 Over 90% of the FPL managers who owned him have sold him with few still giving him chances to turn up and spark the room, but it's not looking anything like that from this end. We the few managers having him in our squad will likely replace him for his shortcomings and bank on other strikers like connelly, a cheap 4.7m striker performing above expectations.
In every right, one is free and correct to day that pukki party is truly over and we only wish him the best has he is left of the hook from Our respective FPL teams.
All images were screenshoted with CAMON 11