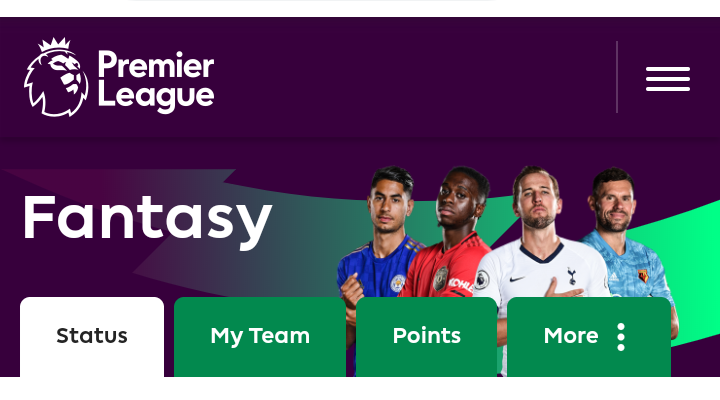 image screenshot from my TECNO C11
There was a time when a football fan of a team would kill just to make sure that everyone else place the team he supports in high regards while getting nothing in return, just doing it out of pure love. I have been there, the days of purposely starving myself all because the team I support lost a match. The pain I go through just to face life again and enjoy it is draining.
Such love and loyalty is hard to find this days and it's understandable. Due to the money in circulation in football in this modern age, fans will Want to make something also for themselves and its totally u understandable. Everyone needs money but the love of this money is killing the game in general and loyalty is becoming something that could only be seen in movie.
Some of the latest entities that has made loyalty scares are fantasy football manager and sports Betting. FPL as fantasy football manager is commonly called is a fun game that was develop to help connect more with the fans of premiership football and this game has helped made many fans more closer to their favorite premiership stars. It involves creating your dream team by selecting 14 players into your squad. With a maximum number of three players from a club. You set your formation and has over an hand band to a player.
This simple game has made it complicated for football fans to be loyal. Imagine a Chelsea fan hoping to see Chelsea concede because he has a player of the rival team in his squad. It's so disheartening. Although it's fun but the game also dishes out prizes to winners monthly and at the end of a premiership football season.
Sports betting on the other hand is just another type of gambling that involves selecting and predicting the outcome of games. So many options are always been drawn up so as to make available a whole lot of options to confuse the bettors. Like Magic, it works most times. Though your love for team might make you exclude your team from the list of games to bet on but other people still bet against their team due to the hefty odds been placed on the rival head.
A lot of betting companies are there now and with the competition in place, so many bet companies gives so many options to entice bettors. Everyone needs money and betraying their team won't even stand In their way. The way people placed on their own team to lose is soul cracking and it helps make one feel helpless.
so readers, do you agree or not