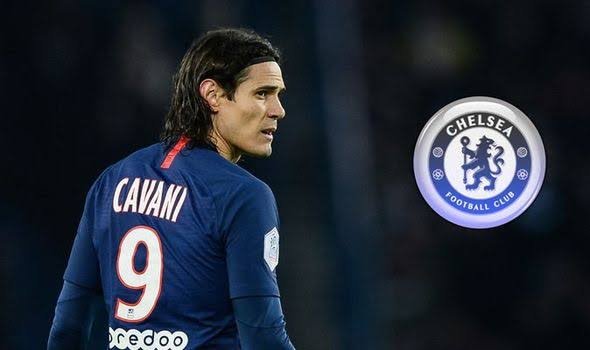 ---
Edison Cavani is probably one of the best forward in football when he was from age 27 to age 30 but probably now, I can't say if he's on the same level as before, the Uruguayan currently sitting out his contract at PSG might want to make a switch to another club or another league probably his last club before he retires. He however has been touted to be on Chelsea FC's radar to give competition to the misfiring Tammy Abraham who has so far scored 13 EPL goals in 22 appearances, however there's a strange phenomenon concerning this particular transfer that concerns me. First of all, the sought after Edison Cavani is particularly 32 years and Tammy Abraham is of course 22, why then does the opinion of the Chelsea faithfuls revolves around the perception that Edison Cavani who is a stranger to the English Premier League will perform better than a 22-year old who already has 13 EPL goals?
Experience actually matters a lot in football and when you look at the Chelsea team you'll see that creating goals or chances hasn't been their problems, their major problems has been putting the ball at the back of the net to me, Tammy Abraham hasn't failed he's done well to a certain standard but he isn't a football player or striker who knows what it means to deliver when a lot is actually at stake and this has made Chelsea faithfuls questions his abilities in front of goal, he's a striker who needs ten chances to convert a single goal meanwhile a striker like Edison Cavani might need five chances to score two goals and in earnest when we analyse the problems of the Frank Lampard led Chelsea team you'll see that scoring goals will outshine the fact that they've had a bad goal keeper, a terrible midfield or defence partnership area arrangement.
However is Edison Cavani an EPL material currently? The answer is actually "NO" and why is this? In the EPL you actually need age on your side in other to do things like run, go past an opponent or even score goals. Radamel Falcao was one of the hottest strikers in Europe but he went or came to an English league when he was nearing the end of of hay days. He actually had woeful stats at Manchester United and also at Chelsea and what were the reasons for this? If you're going to be aged and playing in the EPL then it means that you must have learnt over the years how to play, score a c become relevant even if you can not run or go past people like you use to do, this was typical of Wayne Rooney who wasn't able to run and get past players but was still scoring goals for United his early thirties. So Cavani has become slower despite being a potent goalscorer in a Much more easier league as the French Ligue Un
Who doesn't know the EPL is challenging? Even tricksters like Nicholas Pepe Who lit up the French Ligue Un with goals, trickery and skills is still finding it difficult to settle at Arsenal, in earnest Cavani will find it difficult to score goals at Chelsea first because; the 32 year old is an old dog that can't learn new tricks and also he's not coming to Chelsea with the mindset of coming to win, he's actually planning to leave to get an easier retirement and I'm sure a player who's hoping to retire soon doesn't have a reason why they should have goals to score goals or put in every effort. Chelsea is probably in despiration for a new addition to their strike line up but due to a psychological mindset in the part of Cavani, his age and the fact that I the EPL is tougher is why I think he might not do well if peradventure Chelsea decides to sign him.