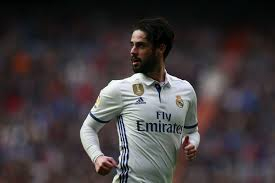 Image: DailyMail
Isco has not played for Real Madrid in the last two matches and the midfielder is not happy about that. His situation at the club with a lack of playing time is due to the fact that Zinedine Zidane has opted out of him, and it is also Zidane that Isco criticizes.
If he has to take me out, he always does it in the 50th or 60th minute of the match. Sometimes even at the break. If he has to put me on the field instead, he will only do so in the 80th minute, Isco told Movistar+.
And Isco has grabbed something. In the match against Cadiz CF he was ripped out at the break, against Levante he came in a minute before time, and against Real Valladolid he was taken out after 57 minutes of the match.
The next chance for playing time for Isco is in the Champions League, where Real Madrid meet Borussia Mönchengladbach. Time will then tell whether Zidane's lack of use of Isco continues, or whether the midfielder gets another chance at Zidane.
Isco has been at the Madrid club since 2013, when he joined from Malaga. His contract with Real Madrid runs until the summer of 2022.