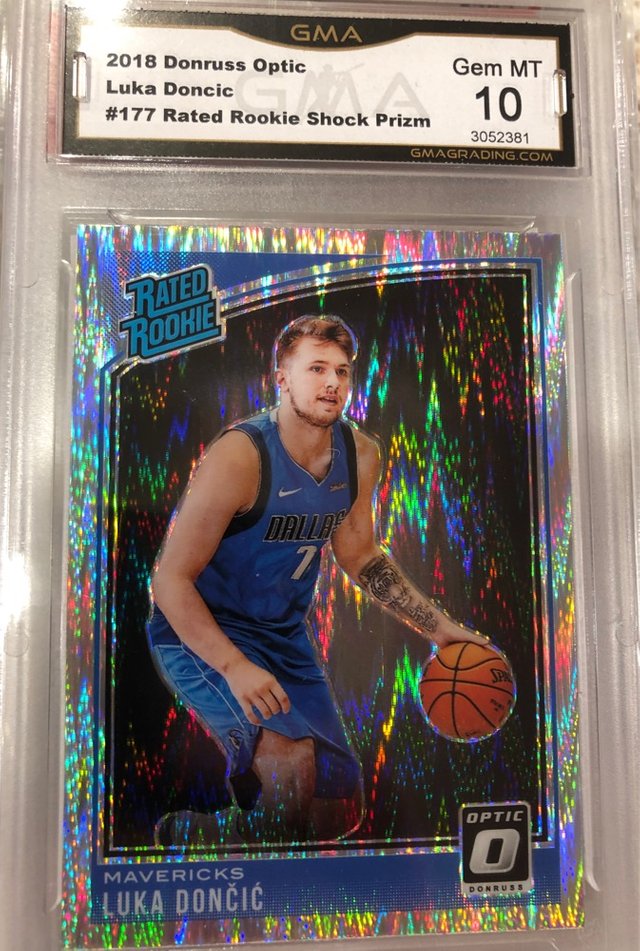 A card shop opened up in my city this last month. Today I stopped by and was like a kid in a candy shop. It brought back so many wonderful memories of going with my dad and brother.
From a young age I remember visiting the old card shop with my dad. He had an amazing collection. He usually had to sell card when we needed money for Christmas presents. I remember when he sold his MJ rookie cards. I wish we had those now.
Picked up this luka to start the collecting again. I think he will have a long career and be a multi year all star. Should have some good value in the future. Paid $15 for this card.
I've seen a few other collectors out there but would love to connect with a few more here on the chain.
Posted using Partiko iOS