The saying goes, an animal is most dangerous when it is cornered.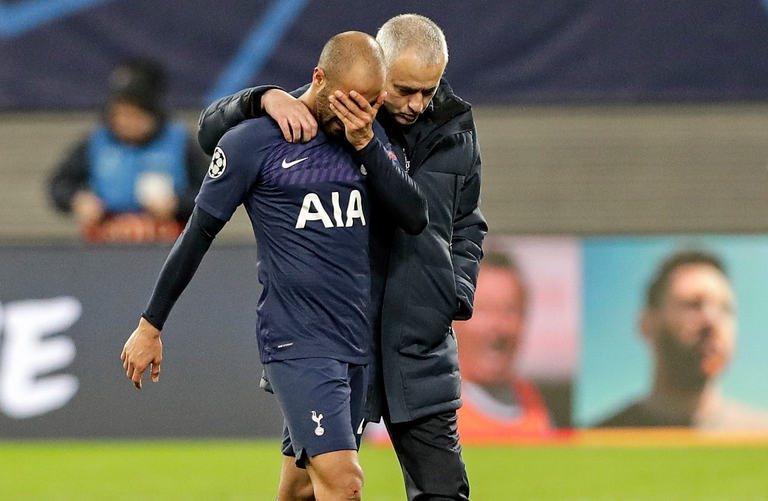 Credit: The Sun
Jose Mourinho's boys have been in a turmoil over the past few weeks getting knocked out of the FA cup unceremoniously by bottom-table Norwich and recently getting bundled out of the Champions League, going out in whimper to RB Leipzig.
The warning signs were there.
Indeed, a month back I authored a post expressing my apprehension over the signing of Mourinho as Tottenham manager. Jose Mourinho Review: Is he the right man for Tottenham?
Under the "Why it won't take three years for Jose to be sacked!" subheading I theorized that Mourinho would be gone before his customary three years.
... I am expecting a Mourinho meltdown later this year in his first official season as head coach of Tottenham. That is if he doesn't get all the signings he needs to play the Mourinho way and if he is not allowed to get rid of the players he doesn't want i.e Ndombele and Danny Rose.

My theory could be wrong and he could go on and win the title as well as a couple of cups as soon as this season.

All the best Spurs fans. It will be a roller-coaster of emotions but at least in the end you will have a good story to tell.

Of the players I mentioned, Danny Rose has since left the club for regular game time at Newcastle. Ndombele on the other hand looks terribly unfit, often gasping for air after running around for a couple of minutes.
Jose is not a fan of the player and took a recent opportunity after a 1-1 draw to Burnley to throw him under the bus.
"In the first half we didn't have a midfield. Of course I'm not speaking of Skipp because he's a kid of 19 who's played two hours in the last few days. I don't criticise him at all.

"But I'm not going to run away and I have to say he [Ndombele] has had enough time to come to a different level. I know the Premier League is difficult, and some players take a long time to adapt to a different league.

"But a player with his potential has to give us more than he is giving us, especially when you see how Lucas [Moura], [Giovani] Lo Celso and those players are playing. I was expecting more in the first half from him."

~ Jose Mourinho.


It is nothing new. As much as most Spurs fans were optimistic in the early days of Jose's tenure where he was hugging ball boys and singing Cumbaya, when things start going wrong they hit a different level of wrong.
Spurs Injury Crisis!
---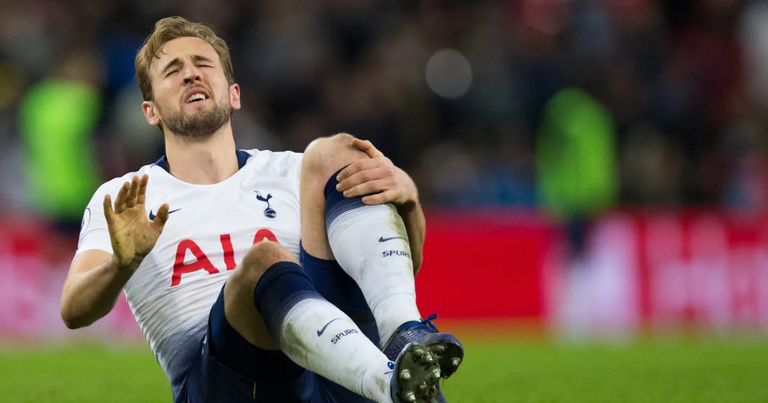 Credit: 90 Min
Jose Mourinho has so far been without his talismanic number 9, Harry Kane, his deputy Heung-Min Son, Sissoko, Ben Davies, Steven Bergwijn and young Foyth. Sanchez was recently also reported to have picked up an ankle injury.
While these injuries can be used to defend the current performances, there is no denying that the performances had started going stale even before Kane was ever injured.
This would have been the perfect moment to introduce some fresh blood from the academy but Mourinho would rather run most of his players into the ground until they get injured due to fatigue.
The recent introduction of Troy Parrot in the dying embers of the FA Cup and his disastrous penalty miss gives Jose the perfect excuse not to bring him on any time soon.
Can Ole do the double over Mourinho?
---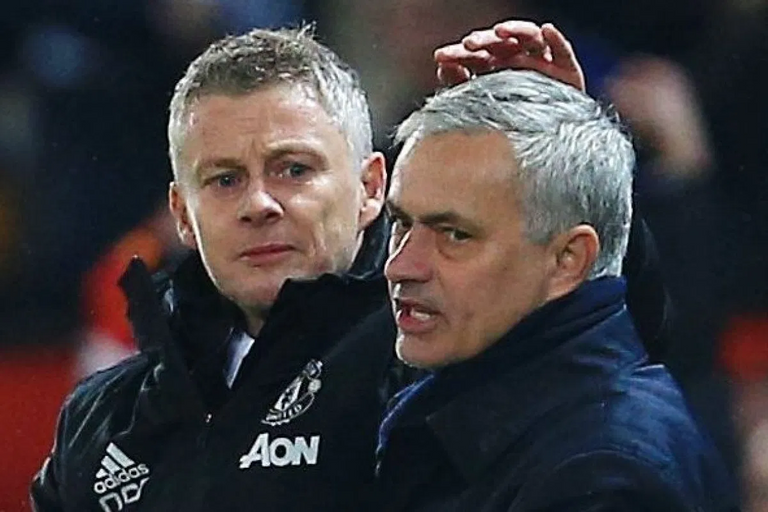 Credit: Mirror
Quickly shifting over to a manager currently having the best time of his life after completing a Premier League derby double over Manchester City and a treble over all competitions, Ole is definitely looking forward to playing Jose's charges after beating them earlier in the season.
After limping through a similar period of injuries to key personnel earlier in the season and facing a lot of criticism, Ole is finally getting back many of those players to add to the quality January acquisitions of the electric Bruno and fan-favorite, Ighalo.
With reports coming out that Pogba could have a cameo against Spurs, putting all Pogba debates to the side, you cannot help but get excited at the prospect of getting top 4 and possibly a cup or trophy in the horizon.
That would make this topsy-turvy season worth it, but that shouldn't be the yard stick to measure the impact of Ole this season.
Unlike Mourinho, he was willing to give the young Mason Greenwood a chance. He in turn repaid the managers faith with 14 goals in all competitions. He has equally inducted Brandon Williams into the first team who has been instrumental in pushing Luke Shaw to improve.
Tottenham v United Prediction
---
Looking ahead to Sunday, Manchester United look like clear favorites but like I wrote in the beginning, underestimating Spurs would be a massive failing on our part.
They are definitely feeling hurt at the way they went out of the Champions league and they will be looking to repair their professional pride against United.
Manchester United on the other hand are riding a wave of ecstasy after the derby win and that could affect the way they go into this game.
Hopefully Ole will refocus them on the task at hand and remind them not to be overconfident.
If Manchester United score first in this game, I imagine Spurs will not have much to respond with. You expect with the speed United have in attacking areas, if Spurs go on an all-out attack they will be torn to shreds.
I expect Mourinho to keep the same line-up he had in the 3-0 loss to Leipzig mostly due to lack of choices especially with the loss of their best defender, Sanchez.
Player to watch in the Spurs side is definitely Lo Celso. He looks head and shoulders above everyone else but his enthusiasm has not infected his teammates who look worst for wear.
I am hoping for a 2-0 win or better if our players stay fit before the game on Sunday.
I wonder if the Spurs fans are feeling confident.