Shock and Awe at Tottenham: Pep's City Beaten Again.
This has been an awkward season where the team in first have looked a cut above everybody else and the trailing pack are in such disarray that the league is totally done in January.
Racking my brain, I can't think back to a time when there was one extremely dominant team, barely facing any competition. If you were shown the points tally for the top 4, you would probably think that it was from Ligue 1 in France - no offense!
City have been horrific this season after losing Laporte to a knee injury, and shockingly so. City are teaming with defenders but Pep's rigidity in his coaching and system deemed it fit to push Fernandinho into the back four alongside the error prone Otamendi.
Doing this has only compounded City's woes, losing their midfield general and tactical fouling maestro replacing him with the immobile fridge that is Rodri.
How can losing a single defender lead to such a downfall?
The did not have their most effective midfielder, Kevin DeBruyne, for a majority of the season when they won the league in 2018/2019.
Mourinho Masterclass?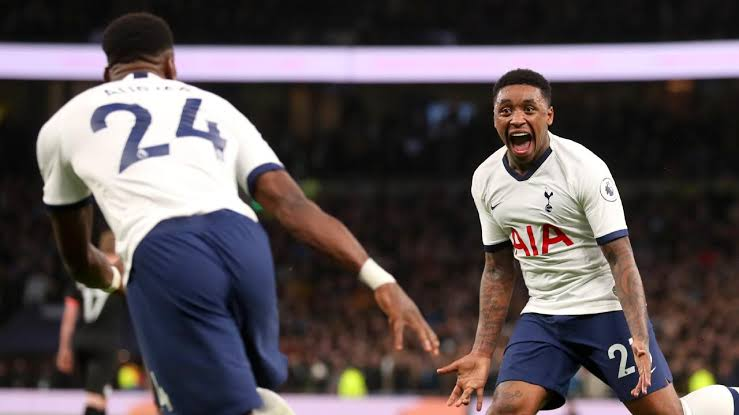 Credit: Fox Sports
Now, I could sit here and talk about the issues ailing City but credit has to be given where it is due.
Having lost Harry Kane, Mourinho has been forced to change his game plan.
Actually, come to think of it, he hasn't changed much at all. He is just playing Lucas Moura in the solitary striker role instead of the injured Kane.
However, instead of playing Lamela, he put his faith in new boy Bergwinj for his pace and ability on the ball.
The tactics were simple. Be offensive.
Sit back and counter with the pace of Bergwinj, Heung-min Son and Moura. This is the same tactic Manchester United, Wolves and Sheffield United applied, finding a lot of joy in City's third.
Once City saw red, the task became a bit more easier as substitute Ndombele found a clean through ball to Son, who immediately spun on the spot and found a finish at the near post despite the efforts of a startled Fernandinho to make it 2-0.
The first spurs goal, however, was much more impressive. A delicate ball came in from the right finding new boy Bergwinj in City's box. He cooled the ball calmly on his chest before taking it on the volley, disguising the shot behind a defender and slotting it into the net past a lunging Ederson.
Will Spurs kick off from here?
Winning against City is a massive confidence booster especially right before the new winter break. The players will be coming back energized, itching and eager to get right into the wars starting with the FA cup replay against Southampton.
It all depends on Mourinho really. Is he going to be courageous enough to adapt his line up against lower league opposition? Will he persist with Bergwinj, an incredible talent, or will he fall back to the old and tested?
My money is on Mourinho destroying his incredible shot at top 4 by sidelining his new signings once they start struggling a little bit.
Final Thoughts
Bergwinj getting cramp towards the end of the match tells you he may struggle with the pace of the Premier League.
Bruno Fernandes was equally winded at the end of the Wolves game at Old Trafford.
It is going to take a bit of time before the new signings from other leagues acclimatize to their new surroundings.
So, you have to think that whoever manages their new additions best, with a bit of luck in avoiding injuries, they will be in a shout for the top 4.
Chelsea having signed nobody in the January window, Manchester United having brought in a striker and midfielder, with injured players also coming back, and Spurs having strengthened with Gedson Fernandes and Bergwinj, the race for top four will be one filled with drama.
I personally have Spurs pinching the top 4, followed narrowly by United and Chelsea coming in at 6th.
Spurs have a much more stronger and diverse squad without as many injury problems as United and that is why they take 4th.
Now back to two weeks of not knowing what to watch on TV during the weekends.
---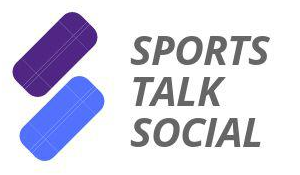 Posted on sportstalksocial.com. Steemit's sports community backed by the SPORT token which is available on Steem-Engine.
---
---