Manchester United vs Manchester City: The Race for Top 4!
---
---
As a United fan, the past few weeks have been an incredible experience. Ever since the depressing loss to Burnley and the arrival of one Bruno Fernandes, the team have gone up an extra gear galvanized by the raw talent and passion of the new signing.
Close behind that has been the obvious impact of deadline day signing, Odion Ighalo, the Nigerian international who has played impressively scoring three goals in three starts.
The media and rival fans bantered United for going after Ighalo.
"He is finished," they said.
"He was never good enough," they added.
The fact that he is a United fan through and through, seeing him doing so well has fans ecstatic. He is making people eat their own words. The fact that Tottenham are struggling without a recognized striker and Chelsea are having to play Giroud or the horrific Batshuayi just shows how important this signing was.
How to Beat City
---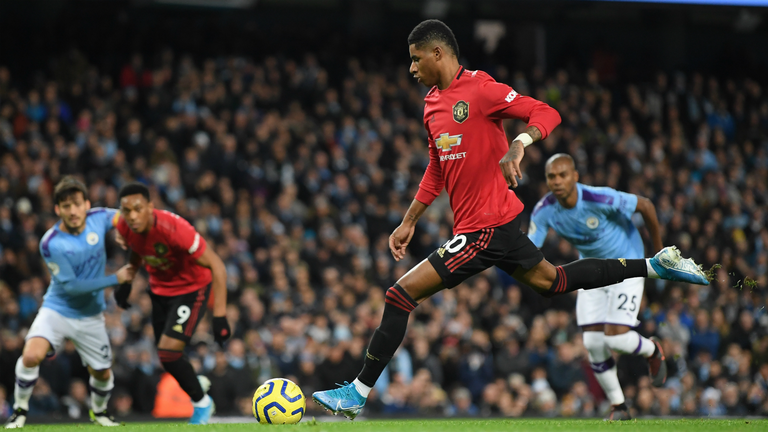 However, despite being on a 9 game unbeaten streak games against City requires incredible fight and skill. Fortunately, Manchester City have not been unassailable this season, United having beat them twice so far.
Can we do it a third time?
Looking at the recent history, United have been having more fortunes away from home against City. This game is at home so that doesn't exactly inspire confidence in United.
Manchester City had their home game versus Arsenal rescheduled two days after the derby, followed again by a game against Burnley on the weekend. These three games could possibly force Guardiola to rotate his starting 11 slightly so that his players are fresh enough for the crunch Champions League home leg tie against Real Madrid the week after.
Manchester United have important injury concerns. Harry Maguire may not recover in time from an ankle injury. Daniel James who has been incredible against on the counter against City may miss out as well as the best defensive right back, Aaron Wan-Bissaka.
Manchester City on the other hand have incredible depth in their squad and could easily be without their best player, De Bruyne who seems to be suffering from a shoulder injury.
City have also had an extra 24 hours of rest over Manchester United.
All these circumstances have United against the odds.
Sitting back and defending doesn't work against Manchester City so United have to attack on the counter and press aggressively from the off.
City will undoubtedly have numerous chances at our goal so the defenders have to be at it.
So, considering all injury doubts actually miss out, this will be my team to beat City.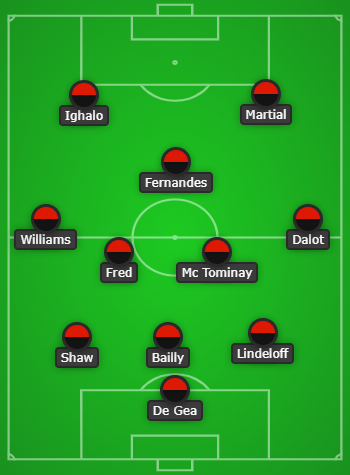 Score Prediction.
My minds tells me this game will end in a stalemate but my giddy United loving side demands I call a 1-0 win to Manchester United.
It will be a tight game. City aren't that motivated to win, United on the other hand do not want to lose but we could nick a goal and defend for our lives.
All the same, this game is a free hit. The game against Spurs is where we must get the 3 points.
---
---