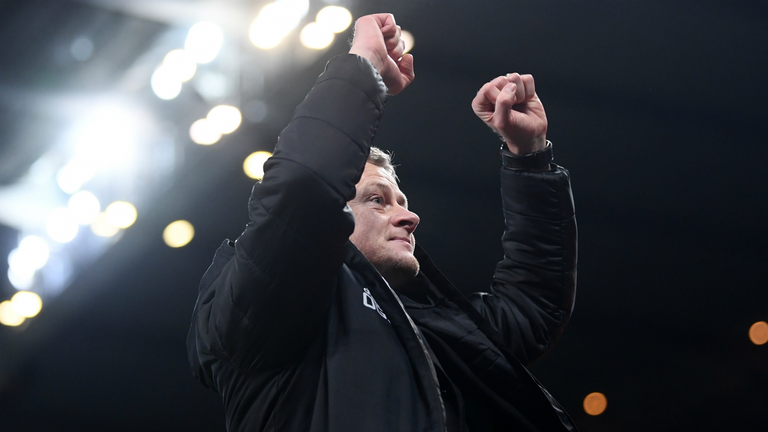 Just when you thought Ole was out and down for the count, he does what was considered the impossible, beating Spurs and Manchester City in the space of three days with a relatively inferior side.
What can be considered more impressive is the way Manchester United performed in those games. Not only did they score two goals in both matches but they totally dominated and were deserving winners.
I am not going to lie, I did not believe he could do it despite the fact that in the back of my mind I knew that we were fantastic against the top 6 sides for reasons I have mentioned in previous posts. Tottenham were the side I thought we could scrape something out of and most definitely did not even consider taking all three points away at the Etihad.
I did not even watch both matches because I was that nervous on Ole's behalf. Twitter updates served me well and a few cold cans of Guinness.
Obviously I had to watch both matches back and I was incredibly awed at certain performances by the United players in the derby.
Rashford, Martial, Fred, McTominay, James, Wan Bissaka were all incredible against Manchester City. Rashford particularly seems determined to prove a point. He has been talismanic. Sometimes as a fan you look to a player on the team to give the others belief, a somewhat standard bearer like the Michael Keans, Cantona's and Ibrahimovic during Mouriho's tenure.
Not only has Rashford been playing above 100%, he looks like he is going to score every time he has the ball around the opposition box. He looks like he is running on a confidence high and more.
The Players are Doing it for Solskjaer!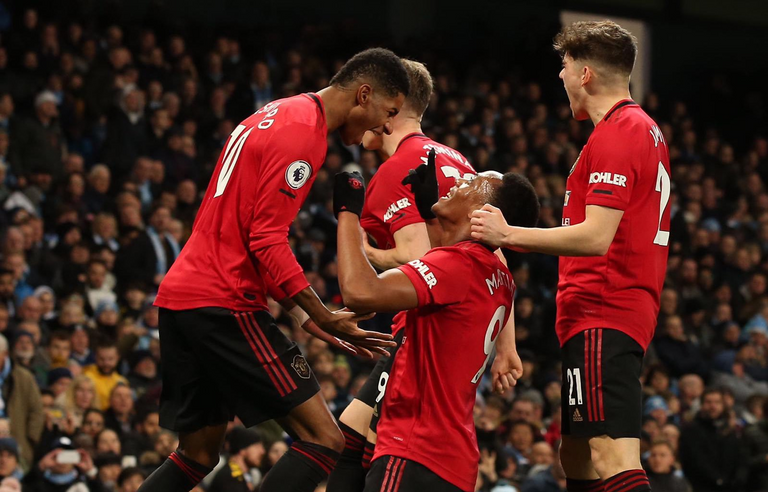 Before the Spurs game it came out that Ole had sat the players down and let them know that he might be sacked if he did not end the week on a positive. The validity of this can definitely be questioned but regardless the writing was on the wall.
The OleOutters were gathering up on Twitter with the sacking of Pochettino and Emery encouraging them even more. It was infuriating to watch and read the undeserved abuse and hate directed to Ole.
For Ole to see his players battle so hard to keep him in a job that must have given him that extra confidence that indeed his project is working. Modern day footballers will often not hesitate to throw the manager under the bus, and more rare is when an entire team is fully behind the manager.
Ole has often quoted the match vs Everton last season where Manchester United conceded 4 goals in a spineless performance that left the manager seething. On that day in the post-match press conference he did not mince his words.
You will not see some players play for United again
Despite the fact that he comes off as a 'nice guy' Solskjaer has proved on several occasions that he is truly a 'Babyfaced Assassin'.
Not only did he eff of Lukaku, Sanchez and Smalling he has not been shy to take poor players out of the team and navigating that process like a seasoned politician.
When Solskjaer says nice things about a player who seemingly doesn't have a future at the club, you can almost guarantee that player is gone.
I wouldn't be shocked if Pogba leaves in January because Solskjaer has nothing but nice things to say about the player and an injury that never seems to heal. Anybody remember how Sanchez was injured and ended up moving to Inter on loan? Yep!
Final Thoughts
The next couple of games in the league this month are very winnable but they are exactly the games we tend to lose or draw. Hopefully the Pogba situation is not just about buying time until he moves him on in January and we can have his creativity over the next couple of games.
That creativity to unlock low lying blocks is exactly what we need in the team. Looking forward to the next couple of weeks as we move into the Christmas holidays.
Have a good day. Bye!
---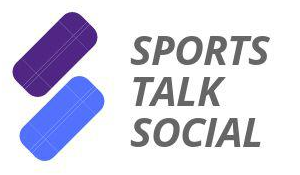 Posted on sportstalksocial.com. Steemit's sports community backed by the SPORT token which is available on Steem-Engine.