Not exactly sure what my deal is today, but I just haven't been motivated to post. Need to do the Solairitas Weekly News Update as well, but might take a nap. I apologize to you and myself that this post isn't up to my general standard.
Speaking of Solairitas, it seems that SE will not support a transfer over to HE, requiring the creation and airdrop of a brand new token. 😡😭 Now I need to decide whether it's worth it to pay them a second time for the same thing...so far I'm leaning towards: code it yourself.
I didn't get out at all today, just did laps around the house to get to my ten thousand step goal.
Spent quite a bit of time over in Discord...getting some nifty ideas for something to create on the blockchain. We'll see. 🤔
Got a loan of 200 Hive from a friend and sent it over to Ionomy for the airdrop on Friday. 🤩
We had steaks and mashed potatoes for dinner. 😋
---
Haven't had a Holybread win really in forever. I definitely didn't complete my tasks.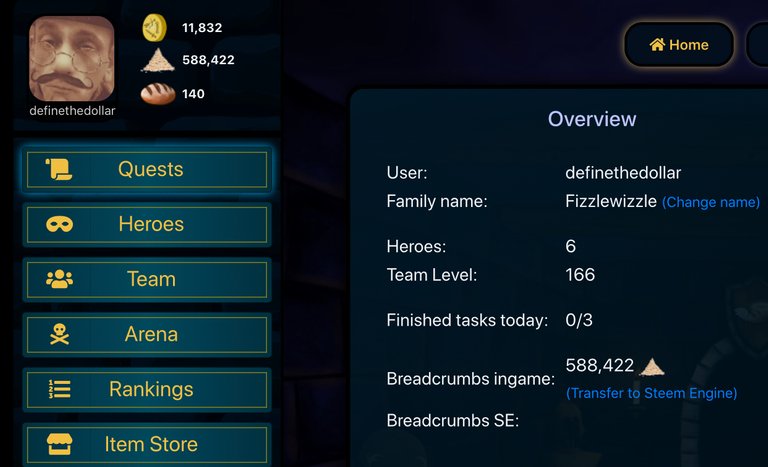 My perpetual, yet not precipitous, descent into oblivion persists.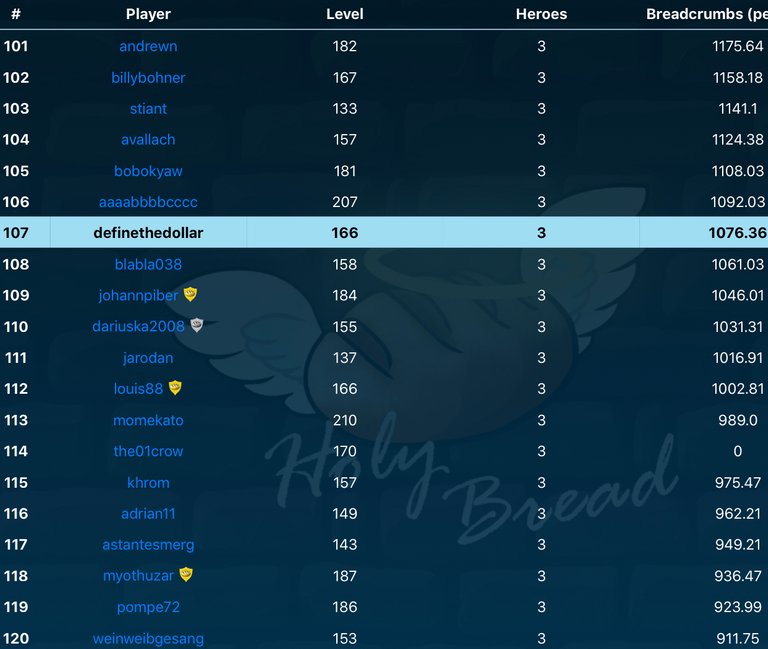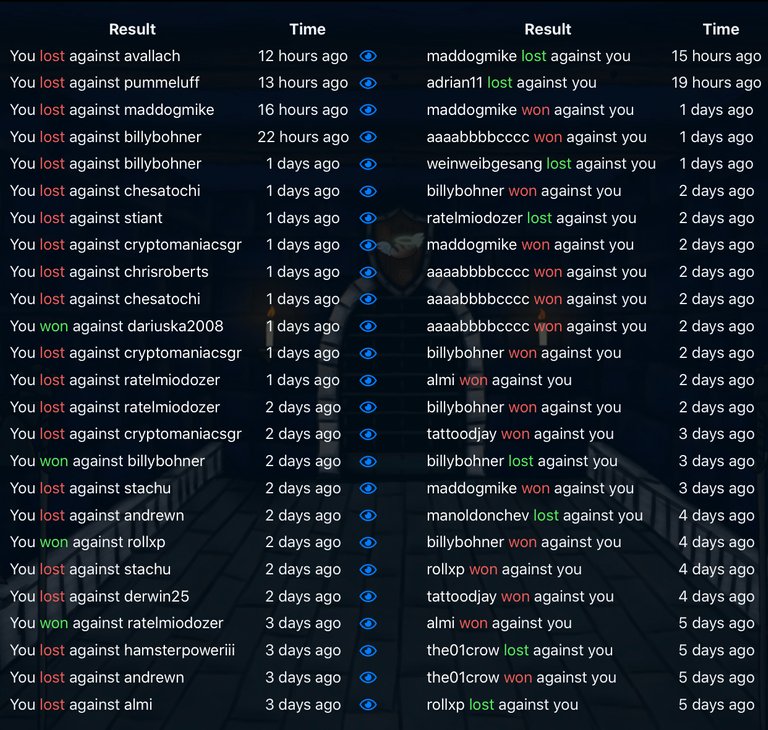 ---
My Splinterlands quest today was three wins without neutral. After playing for some time and truly getting nowhere, I ended my misery in Gold I.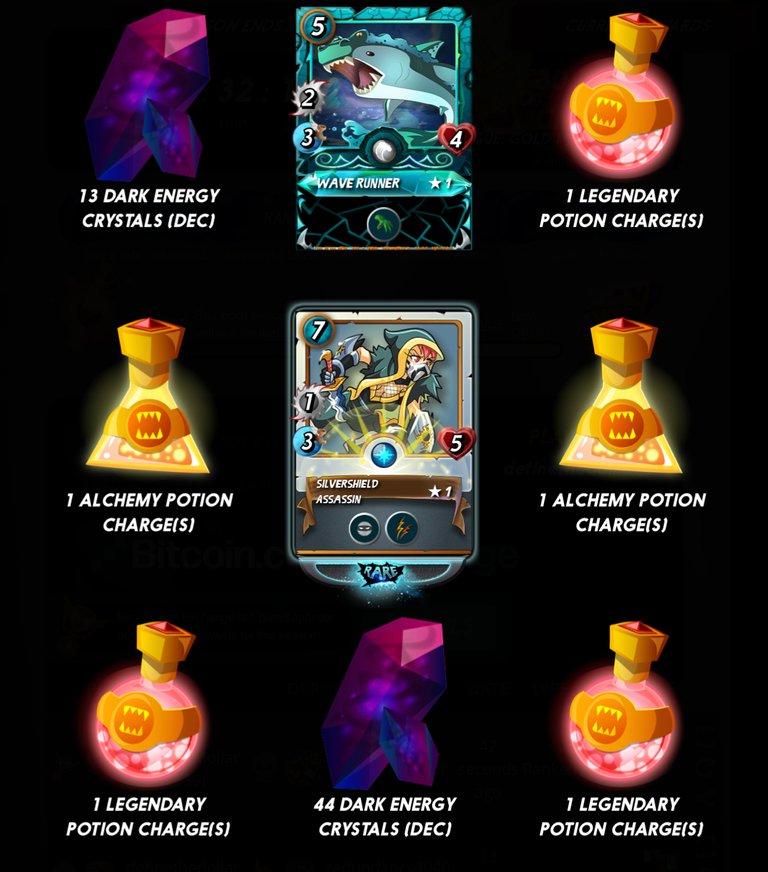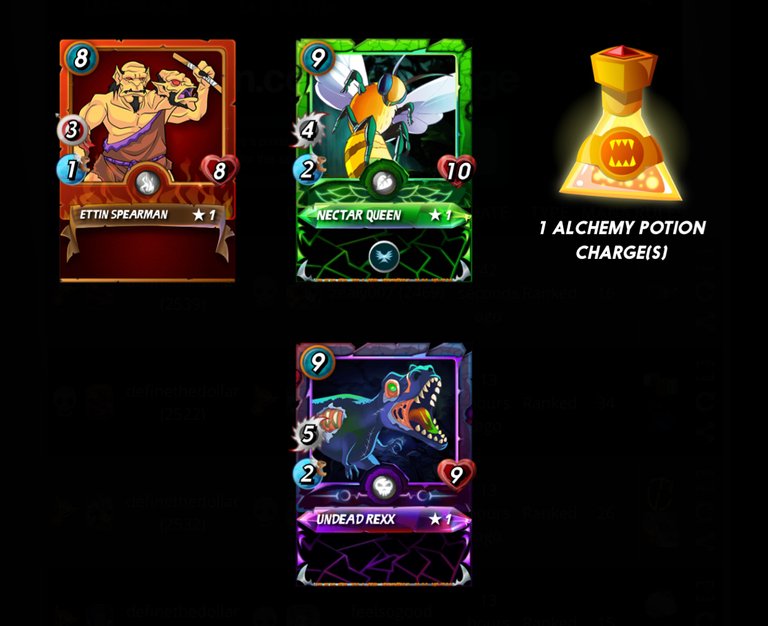 I forgot to take my trophy photo again, but I've got it for tomorrow already. 😀
---
Average Last 7 Days: 12,717
Lifetime Average: 15,904
10k per Day Streak: 8
Longest Streak: 196
Distance on shoes: 83.03 km
#AutomaticWin Tally: 163
#AutomaticWin Streak: 0
Longest Streak: 11
#TripleTen Tally: 75
#TripleTen Streak: 0
Longest Streak: 7
#DoubleDay Tally: 121
#DoubleDay Streak: 0
Longest Streak: 5
Highest Floors: 120
Highest Daily Points: 41,528
Zombies evaded: 0/0
Mindfulness Diary:
Health: 85%
Satisfaction: 89%
Energy: 74%
Productivity: 85%
---
Referrals:


Power up and Hive on!