Its finally here RACE weekend in New York for Formula E
It was the title decider for this race making it a very memorable one for some of the drivers. Here are the highlights of the race if you didn't watch it.
---
VERGNE CLAIMS SECOND TITLE IN NYC
This is the first driver to claim a consecutive win on the Championship Title. Even though the winner for the second battle for Brooklyn was another driver Robin Frijns, however in championship points Jean was the leader with 136 points.

---
The total NYC race winners with points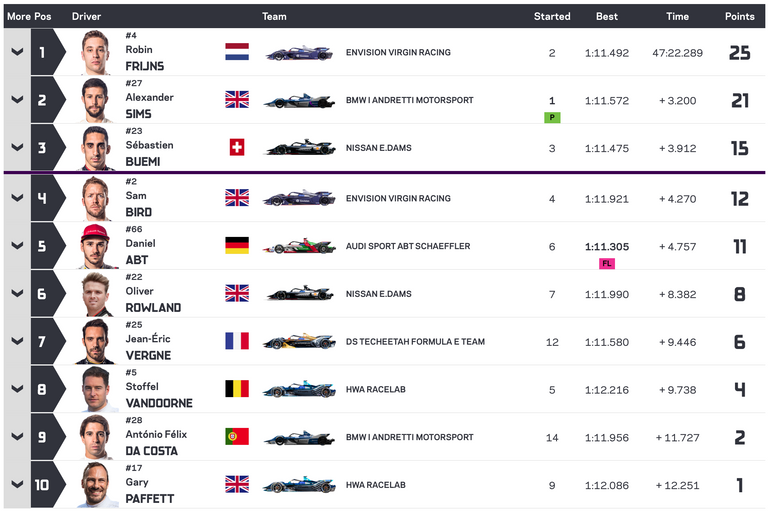 ---
Thats the close for 2018/2019 season. Looking forward for another amazing season. You can checkout more news of Formula E at their official website .