Back in the day they had G.L.O.W., which if you rewatch it now is pretty hilariously bad in a good campy kind of way. Netflix even made a show about it that sums up an era where bigger was supposedly better. G.L.O.W. stood for "Gorgeous Ladies of Wrestling" and was more about big hair and cleavage then the actual nitty gritty moves we see with the likes of break out stars such as Ronda Rousey and Ember Moon who take no prisoners in their sport. I watched the FIRST EVER all Women's Pay Per View (WWE Evolution) and was not disappointed.
The intros and the announcers are on par with the males and for the nostalgia lovers out there...seeing Rick Flair's daughter, Charlotte Flair in an homage paying outfit is pretty radical. The fact that we have the likes of The Rock's cousin Nia Jax and Ronda Rousey as some of the faces of this skyrocketing surge/movement into female smackdowns shows that us ladies like to rumble too!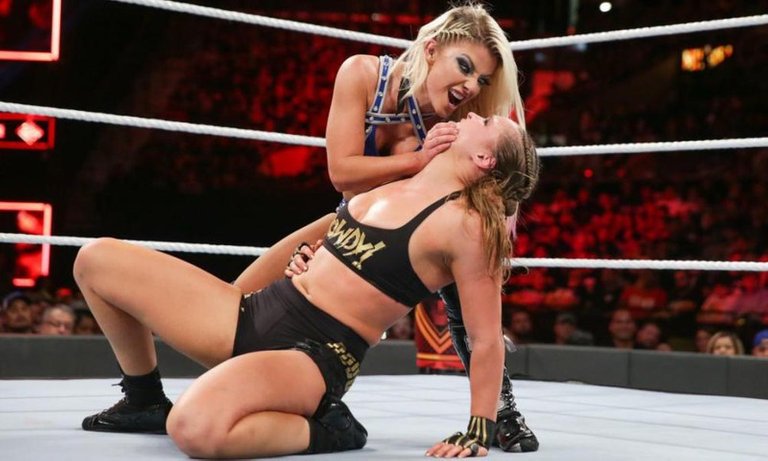 (WWE ... Alexa Bliss and Ronda Rousey) More former MMA and UFC folks are choosing Wrestling as a backup money maker when the days of Cauliflower ears and getting bloody gets old.

I would like to put a spin on this by adding that I purchased WWE2K19 for PS4 and it is amazing! Not only can you play female wrestlers from RAW, SMACKDOWN and NXT but you can even customize to the point of making your own wrestler that resembles you. I am looking forward to playing some Sports Talk Social folks at some point once I hone my skills a bit better.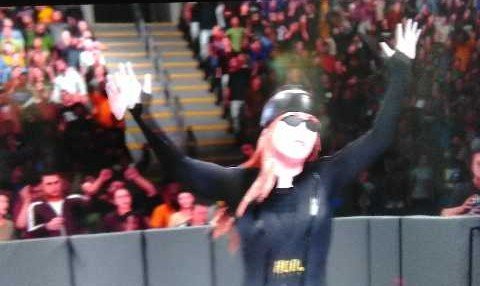 Time to go throw down and attempt to kick Asuka's or Alexa's butts!
I buffed myself a lil' bit but I designed my avi true to life and am having fun playing others with some seriously crazy avi's and also getting into scraps on Vince's infamous Limo.