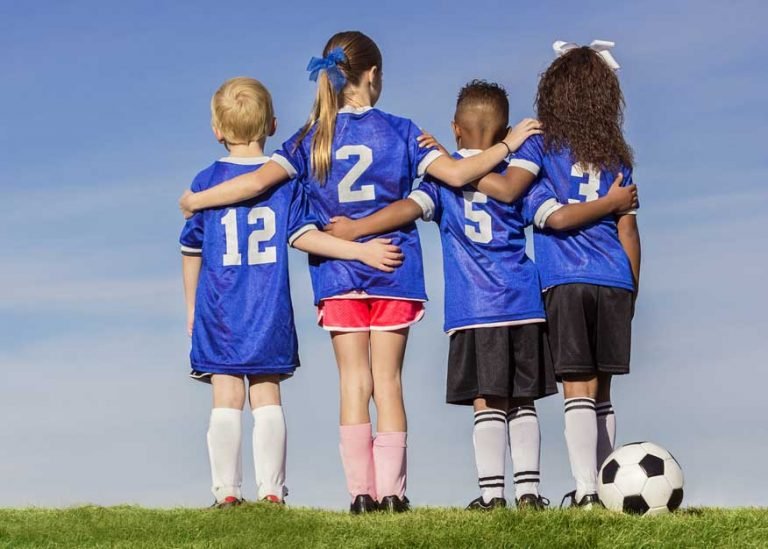 Do you have kids or little siblings? Do you allow them engage in sports or do you prevent them for fear that they will injure? Well sport is good for kids as it is for the ageing bones of adults.
Many situations children would face in life are also being presented in sport field. So as they engage in sport, they are lots of benefit they hope to derive. Lets consider a few:
SPORT IS GOOD FOR HEALTH
Sport activities or exercises help promote healthy lifestyle and help everyone including children to stay fit. Health diseases such as heart diseases, diabetes and the like can be avoided with regular exercises.

IT BRINGS OUT THE BEST IN THEM
They mustn't compete with others in everything. Inshort, one who compares himself with others never gets happy. It is good to be yourself. However, healthy competition is good. Sport affords young ones the opportunity to put in hardwork to the sport competition and be the best they can be while working with others.

TEAMWORK
Most times athletes need the support of team members to win. During sport such as football, one team member passes the ball to another member ( probably a forward) who then pushes the ball into the net. Sports helps young ones to support one another even if it means making sacrifices to support a win. This teamwork will really be needed by youths as they grow older or go into a World of work.

MISTAKE, A WAY TO LEARN
Nobody want to fail. Young ones when they fail, have the tendency to quit or remain sad but sports teaches them that they can learn from their mistake, practice again and then improve. Sport teaches children that mistakes are part of life, they just need to get going and get better.

THE NEED TO OBEY
Every sport have rules and every athlete engaging in a particular sport must play by the rules. This is a good lesson for kids to learn. As they obey the rules of the sport, they obey those in authority who laid down the rules, thus putting them in line, possibly to obey other rules where they find themselves.

CONFIDENCE
Sport builds confidence in young ones. For those who are shy, as they play or see others play, as they socialise and relate with others, their confidence is heightened. More so, when they win they become more fulfilled.
Sport offers a lot of lessons for children to learn. This piece cannot enumerate them all. However, it is worthy of note to allow children participate in sports even if during holidays because they have a lot to gain.
For image source and further enlightenment, visit here