Schools are on holidays now, a little rest from academic work wont hurt a child, will it? I try to reduce my kids TV viewing anyways but expose them to other kinds of relaxation such as indoor games.
One they have enjoyed of recent is the AYO game. It is an old game, have you played it before?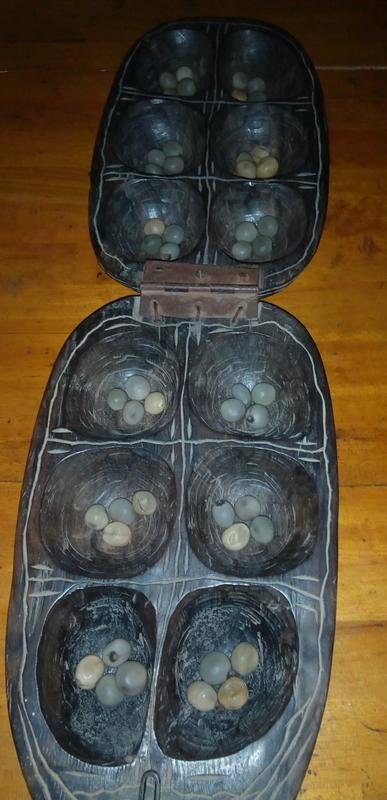 It is played on a board with seeds got from AYO plants. The AYO board itself is just a carved wood, housing twelve holes with four seeds in each hole. The holes are arranged in two rows. At the end of the game, the person with more seeds become the winner.
It is a recreational sport and very competitive, however, it makes its players to be alert, possess a kind of mathematical ability, develop a spirit of cooperation and be tolerant and disciplined. Now this tolerant and cooperation part is what one of my kids is still battling with. Each time she wins, she is happy but when her opponent wins, she argues and want an explanation of how the win came about, haha.
HOW TO PLAY AYO GAME
To play and win AYO game, you need to be skilled in it. I am skilled in it. As you dole out the seeds( i.e place one seed at a time into the holes in a clockwise direction), anytime you find a maximum of three seeds at a time the dole out ends, then you capture (remove) the seeds. Whether it happened on your row or on your opponent's row, provided your dole-out seeds ended in a hole with a maximum of three. At the end of the game, the person with with the highest number of seeds win.
AYO game is a dual sport, very entertaining and can be played anytime of the day. My kids are enjoying the game, if you can, get it and let your little ones play. You too can play, it is easy to play and its fun.
image snapped with my infinix hot 5 phone