Originally meant to be a comment under @tarazkp's post "A brief lesson on skis" (but ended up so long I had to turn it into a post). Plus I didn't want to push negativity under a post with pics of his cute little bundle of joy.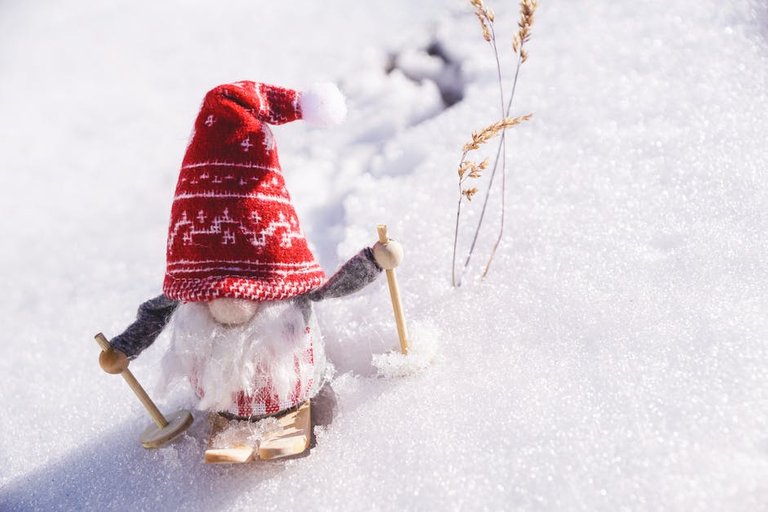 (By Susanne Jutzeler on Pexels).
So, uh... skiing.
(Boy, how I despise it).
My first seven years of school I studied in a school where they didn't ski. I then changed schools because of bullying. The school I then went to had sports in general as a very popular / important thing (I really suck at sports), and skiing was something compulsory for the whole winter starting from the first day of snow.
The first day I tried skiing I fell about seven times, I couldn't get up a while and I reached the park we were supposed to skii at from the school in the end of the P.E. lesson. (I took the skis off and walked back to school). After that one lesson my left knee was quite effed up - it was all blue and red and green and I did 't feel the knee for at least half a year!
Another compulsory thing in that school was an annual skiing marathon. 20 kilometers. And if you were in the first to fourth grade or sucked at it, 7 kilometers. (Jesus Christ, I can't even skii 500 meters, you want me to go 20km, or 7km and be ashamed of not skiing 20).
I got a 1 for the marathon and had to ski after school in the park to fix my grade (grading system is numbers 1 to 5, where 5 is the best grade, 1 is the worst and unacceptable). And while trying to fix my grade, falling a couple of times and seeing my teacher ski past me for at least five times (we were skiing in laps), I got greeted with an insult I haven't forgotten nor forgiven since.
You can stop skiing. It's pointless, you'd probably be skiing til the middle of the night, if not the next morning to fill the quote. You are a cow on slippery ice.
Words from the mouth of my P.E. teacher.
We have a saying "like a cow on slippery ice" but she dropped the "like" part.
In a second I felt warmness fill me inside, and it wasn't the pleasant kind of warmth. I was furious. one
I took off the skis, walked back up to the school and got a "Okay, now I understand on what level (how weak) you are in P.E. and I'll consider that when grading you. I'll fix your marathon grade to 3."
And never an apology.