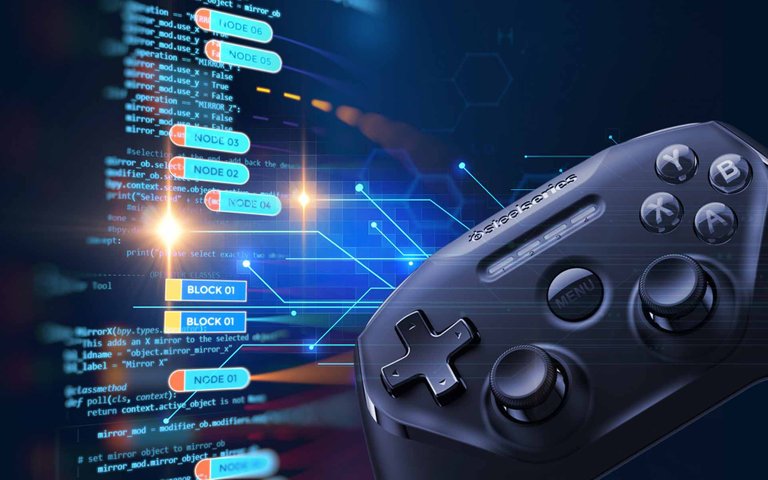 (Source)
Evening Hivians
Yesterday,

Dappradar published a report

tracking all gaming activity on blockchains like Ethereum, EOS, Wax, Tron, Steem and Hive. It was pleasing to see the gaming prospects of Hive blockchain looking extremely positive.
Ethereum is showing a decline of 82% in gaming activity over the past six months, mainly due to the high gas fees. This places Splinterlands in perfect spot with steady growth, thanks to the free transactions on Hive Blockchain.
Here is what Dappradar states:
Now

the most popular blockchain game, Splinterlands is up 36% since its transition from the Steem to the Hive blockchain on 1st June, regularly peaking at over 6,000 daily active unique wallets.
Here is the comparison of daily activity of all blockchain games on various blockchains, with Hive gaming showing a steady growth ever since Splinterlands moved from Steem to Hive in June.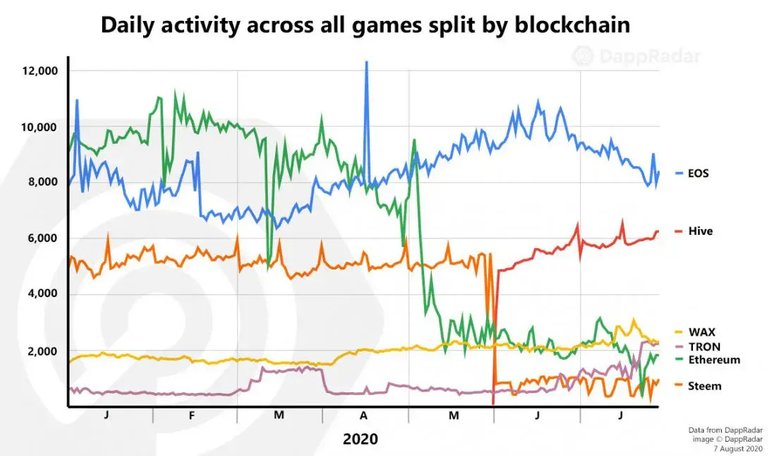 Watch activity on Hive already making a significant proportion of overall activity on total activity on all blockchains.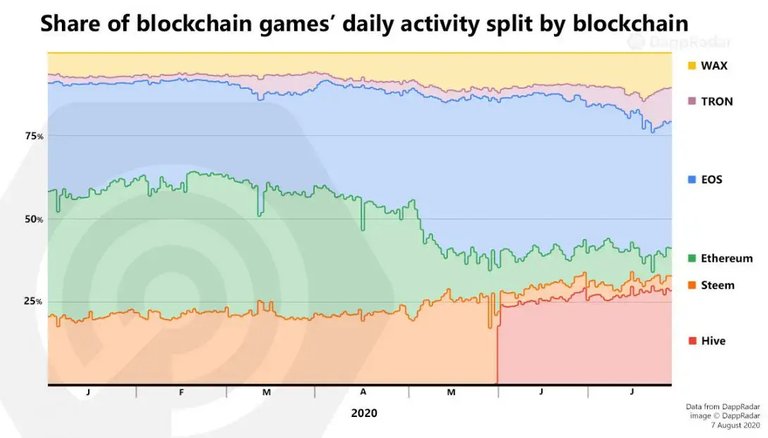 Interesting to see the Steem gaming shrinking after Splinterlands migrated to Hive. All in all, I am pretty much optimistic about the future hold for Hive and its top game, Splinterlands. What do you think?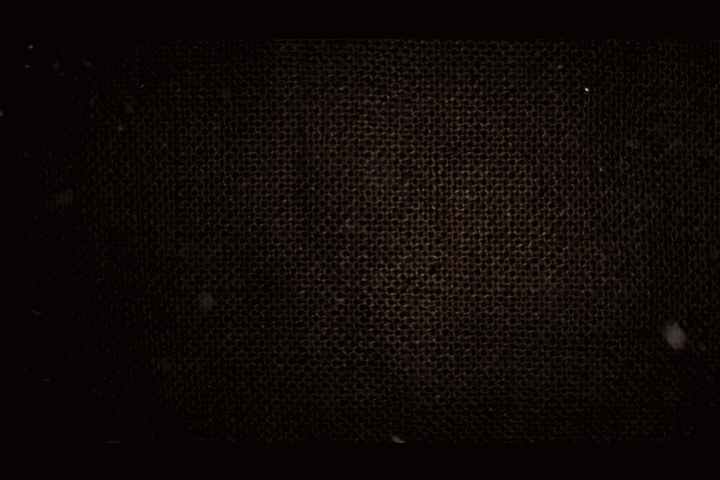 Support @bdcommunity by voting them for witness following this instructions: