Hello today I am starting with a new series on my new community that I have made called the "From scratch" community #hive-136473
I will be doing a series myself called the From Scratch to GFL.
Where I have almost fully emptied out a Splinterlands account and I will be attempting to work my way up to a Gold Foil Legendary card. (Cheapest currently is Scale Doctor at $39.75)
I have given myself a really small boost of delegating to the account a lvl 2 Malric Inferno and a lvl 2 Alric Stormbringer (And nothing else).
The account I will be playing on is called @profitvotes for if you want to follow my games and battles.
Rules for the series
I can't use any resources outside of what I earn from splinterlands.

I can only aquire resources from playing/trading/renting with my Splinterlands cards (That means I cannot get any help from posting or other external income sources)

I can't buy packs / orbs / mystery potions. As I feel like these will get too involved with my gambling addiction.

I can't join a guild.

I will be using https://monstermarket.io/ to make my purchases, mostly to get some sweet cashback !

I am not allowed to go under 60% ERC (Because otherwise I could make some long grind days)

Goal is to own a GFL. Renting one does not count.
Enough of that crap, if you have any questions just ask me in the comments
(Some clever/important/thoughtful comments will get upvoted with 30k BATTLE token stake)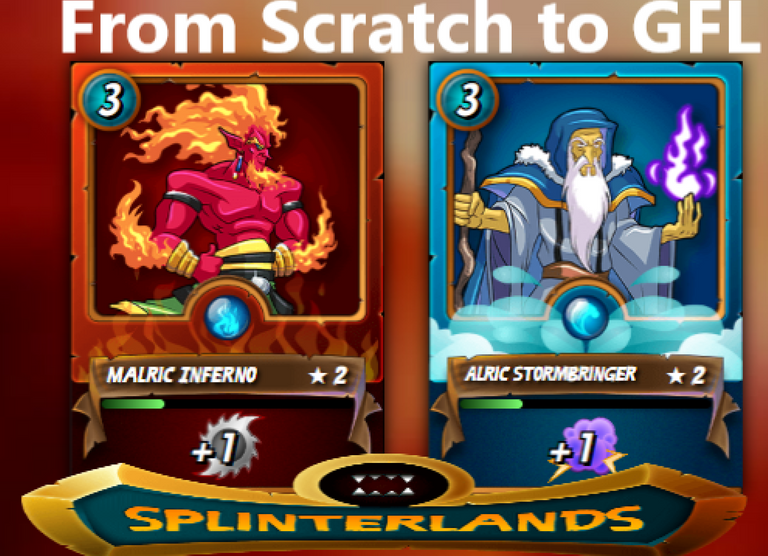 Let's get into the first episode !!!
So currently we are at fking $0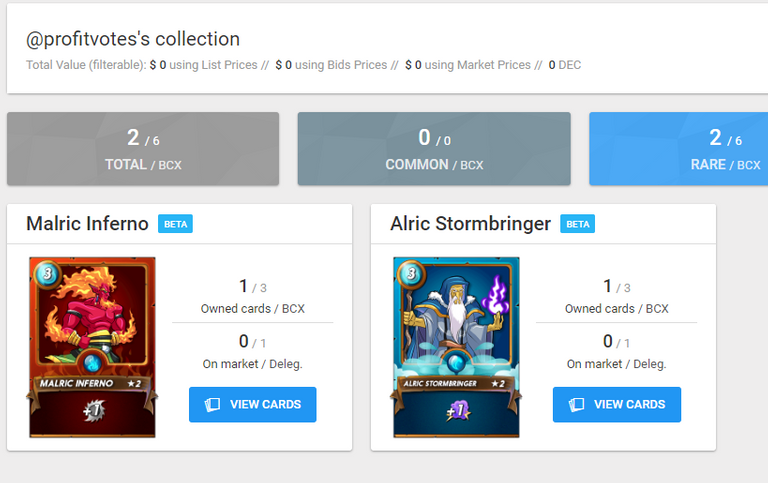 I am already standing at 500 trophies (from last season, sorry I couldn't wait for it to drop to 0)
My first quest is an Earth one.


So let's complete it, and see how much DEC we get and how what our rewards give us.
So a couple of matches go by and . . .
I start to realize that having the default beta cards is really awful. Especially for earth splinter at lvl 1
10 games go by and so far I have only won by enemies forfeiting (which did not go towards my quest, but which have made me 2.5 DEC so far)

The 12th match brough us the 1st vicotry towards our quest !!!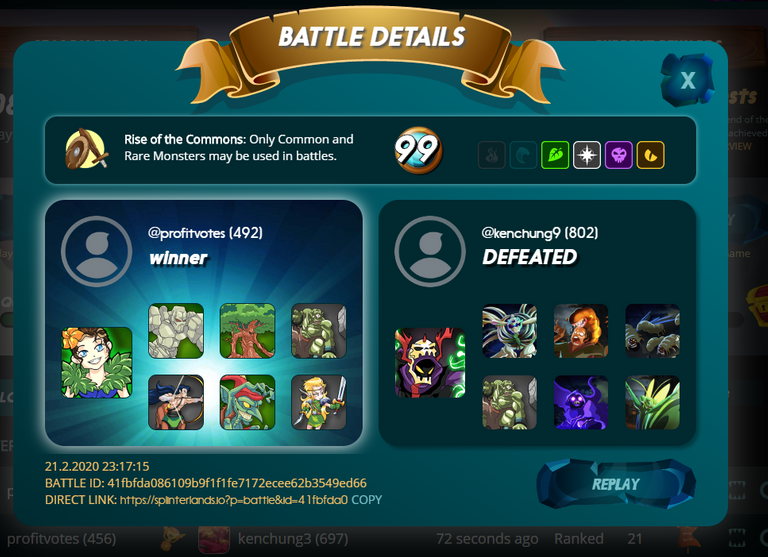 Finally the quest is completed . . . And here for the 1st rewards of the series !
Honestly I was expecting for a Gold Foil Legendary, but I guess this will do for the start.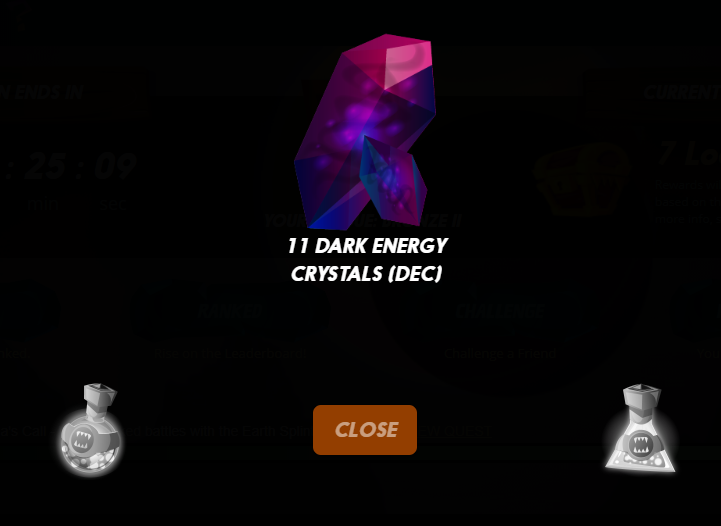 Next goals
Kobold Miner lvl 3 (I really think it's a super strong card only costing 2 mana and having 2 attack with sneak)
Sea Monster lvl 3
Creeping Ooze (any lvl)
Furious chicken (any lvl)
Dragon Summoner
and I won't mention anything else, because at the start of an account honestly any new card is much needed, but the main focus has to be on fire and water splinter because I have those summoners at level 2.
Analytics / Progress
| Starting Trophies | Starting DEC | Starting Cards Value |
| --- | --- | --- |
| 524 | 0 | $0 |
| Current Trophies | Current DEC | Current Cards Value |
| --- | --- | --- |
| 472 | 18.559 | $0 |
---
| Total games played | Wins | Losses |
| --- | --- | --- |
| 30 | 7 | 23 |

[Conclusion: I suck]
I didn't bother playing anymore after the completion of my quest, because I was too tired of losing
Make sure you check out
"From Scratch" #hive-136473
Splinterlands
TavernGames