Striking Gold In The Splinterlands
You don't have to be a miner or wield a pick to strike gold in the Splinterlands!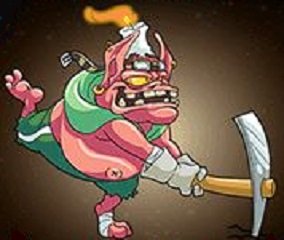 I know, because I struck gold, not once, but twice, just a few minutes ago when I opened my daily quest rewards.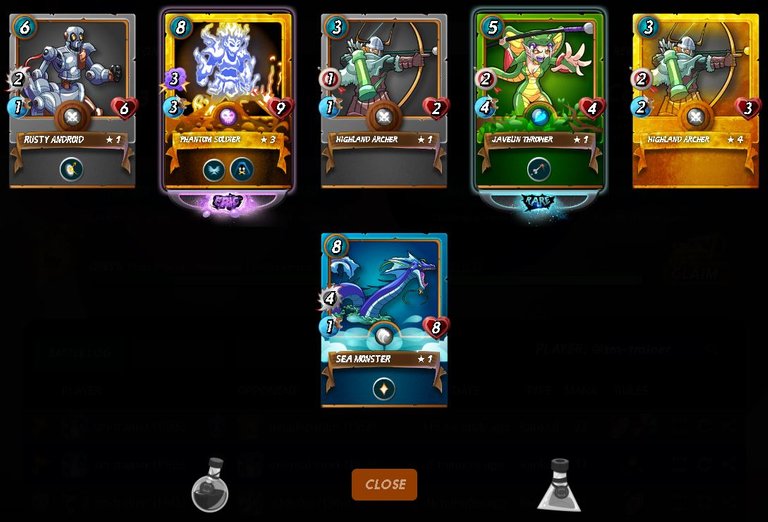 I've gotten several gold foil cards over the last year playing Splinterlands, but this is my first Epic gold foil. So being curious, I went to the market to see how valuable this Phantom Soldier was.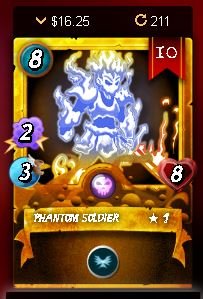 Wow! $16.25 is by far the most expensive single card I've ever received. The 15,000 Dark Energy Crystals (DEC) the card is worth is what gives it it's high value. I'm tempted to cash this one in. The question is, whether to cash it in by selling it in the market or converting it to DEC. One is instant, but the other could be more lucrative.
On second thought, maybe I'll just hold on to it for a little bit and see if the price of DEC jumps up again after the release of the new edition of Splinterlands Booster packs. I have a feeling it will.
---
---