Rewards to get Excited About
I haven't posted about my daily quest rewards in quite some time. Mostly because I haven't received any that really excited me. Since the release of the new reward edition cards I haven't paid too much attention to the new cards because I hadn't received enough of them to level them up into a useful monster.
But that all changed with today's rewards.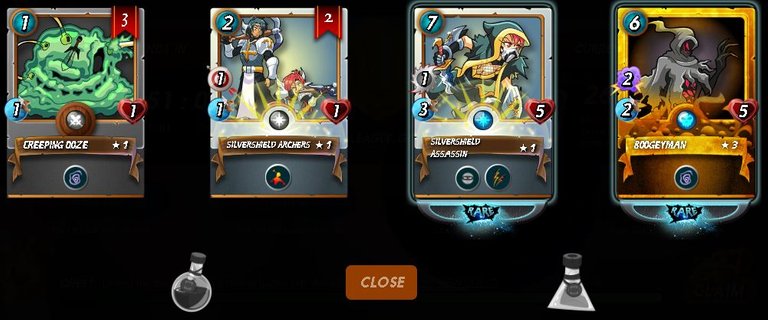 That gold foil Boogeyman definitely got my attention. With the Slow ability to start with and then Rust at level 5, the Boogeyman card looks to have a lot of potential. Even though his magic attack never increases, his Life and attack speed do slowly increase. But to be honest, his Mana requirement is a little high. so I won't be using him except in high Mana contests.
All in all, I'm pretty happy with the Boogeyman card. Now I just need to get a few more of the gold foil versions so I can level this one up to it's max playable level.
---
---