I Struck Gold...Again!
Just a few minutes ago I opened my Splinterlands Season Rewards and saw gold. Not just any gold mind you, but Epic Gold! Here's all the cards I received.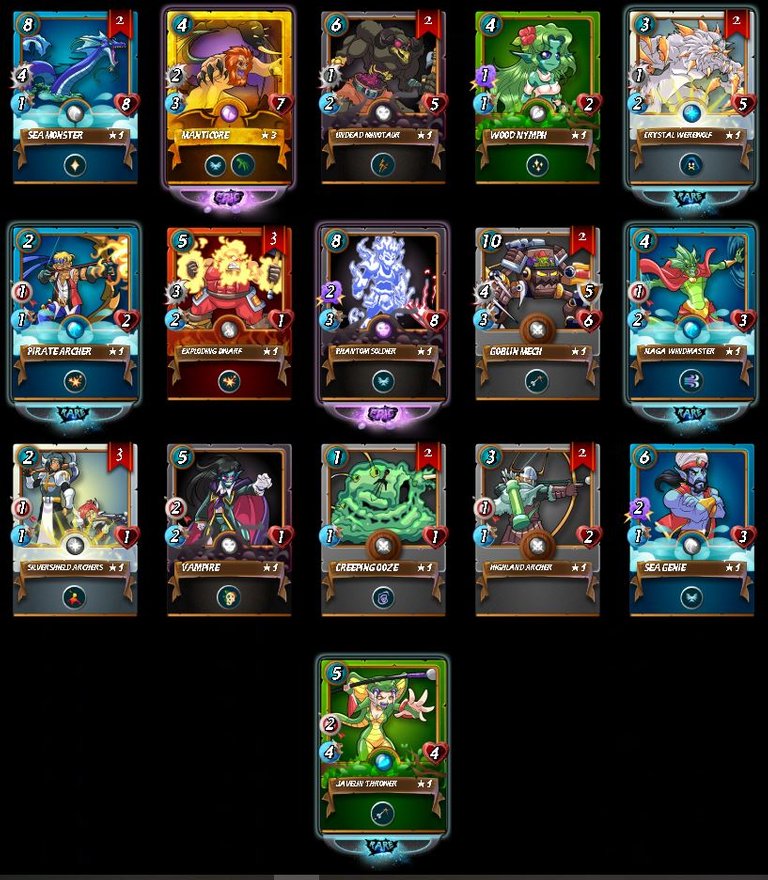 I knew the Gold Manticore was worth a lot but I didn't realize how much until I looked in the market at the current going price.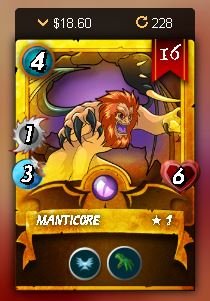 $18.60! That one card made the whole season's efforts worth while.
The monster itself, is a pretty powerful beast, but what gives this card it's value is the bonus Dark Energy Crystals that it is worth for being a Gold Foil. While a regular Epic card is worth 300 DEC, a Gold Foil Epic card is worth 15,000 DEC. I know this because just last week I was lucky enough to receive this card in my daily rewards.
So that's two Gold Foil Epic cards in only eight days . No wonder I'm so addicted to playing this game!
---
---