Finally Strike Gold
It seems like it's been a long time since I had any really good reward cards. I haven't seem any Gold Foil or Legendary cards in several weeks. In fact, now that I think about it, Epic cards and even Rare cards have been rather scarce lately!
But today, that changed a little bit for the better with my rewards.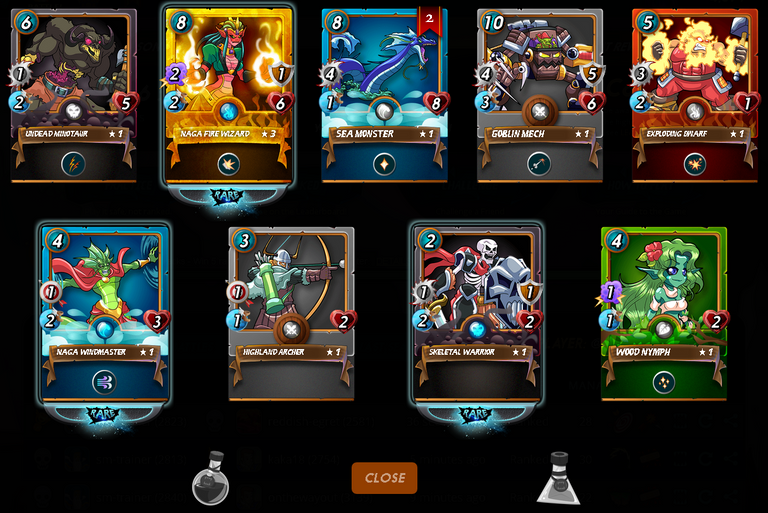 The Gold Foil Naga Fire Wizard is worth $2.99 on the market right now.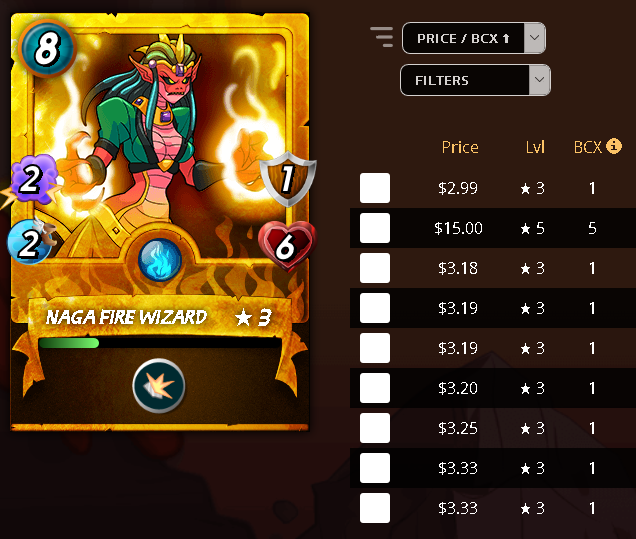 Which makes it worth than most of the current Reward Edition Legendary cards on the market. Only the Ruler of the Seas is worth more at $3.95 according to the Splinterlands card market.
Since this is the third Gold Foil Naga Fire Wizard I've received, I only need one more to be able to combine the cards into a Level 5 card. Then I can start using it in my battles and earn some extra DEC with the gold card bonus.
---
---