Don't you like getting your ass kicked?
Spending all your money on cards you don't know how to use?
Trying to navigate your way through understanding how the myriad complexities of the game work?
What's the matter with you?
You don't like wondering what hit you and why
and all the smug players being smug
because, well,
they're winning?
Don't you like trying to figure out how all the auxiliary sites relate to the Splinterlands so you can get help comprehending the game (as well as the new language you'll need to know in order to understand the abbreviations and tech-speak being used to explain things to you)?
Well, lemme tell you something.
If I could plunge through all of these hurdles
ignorant, embarrassed and beaten
SO CAN YOU!
Why? You ask?
Why torture yourself when you could be watching Netflix instead?
Because...
IT'S TONS OF FUCKING FUN! (And when I say "fucking" I mean, well, yes, FUCKING!
Fucking fun.)
That's why.
Ask me anything and I'll be glad to help.
Oh, and piss off @vaansteam, @clove, @rawutah - I'll win you one of these days!!
(Don't mind me - I'm just a snot nosed, jeeaalous Biatch...but seriously, these folks are iconic! Check out their Steemit pages!! True badasssery! 100% PROPS!)
And GET YOURSELF IN THE GAME!
With this link: https://steemmonsters.com?ref=sima369
Remember...I'll help you...tell you tips and tricks...assist you in comprehending...hold your hand...scream in agony with you...I'm here...it's gonna be alright...or....alwrong...however it flows...we'll be together....on the battlefield....together...😜🤪🤨🧐🤓🥳
P.S. I just won Vaansteam for the 1st time ever!! Or wait, have I beat him before a long time ago? I think, yes, once I did, now that I think about it...yeah....once in about 45 games...something to be proud of...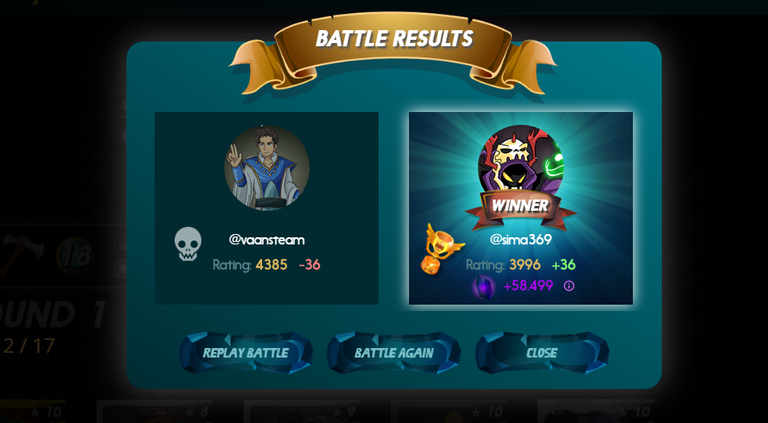 who's next.....!?!)