I participated in THE HALVING - I bought 55 packs in total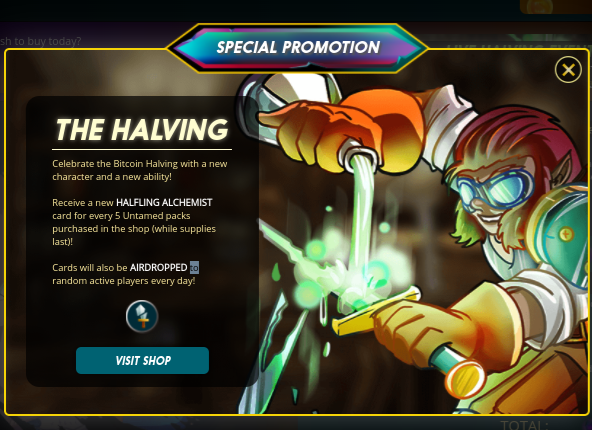 Post 1 - - 13 Packs 65 Cards
2 Gold Foil : Drake of Arnak, Orc Sergent
1 Legendary : Camila Sunglazer
Post 2 - - 1 Pack 5 Cards
1 Legendary : Dragon Jumper
1 Golf Foil Legendary : Magnor
Post 3 26 Packs
1 Legendary : Gloridax Magus
4 Gold Foil : Khmer Princess, Tortisian Fighter, Failed Summoner, Maggots
Post 4 - aka This post.
15 Packs 75 Cards Full Potions
Legenary 2
Gold Foil 7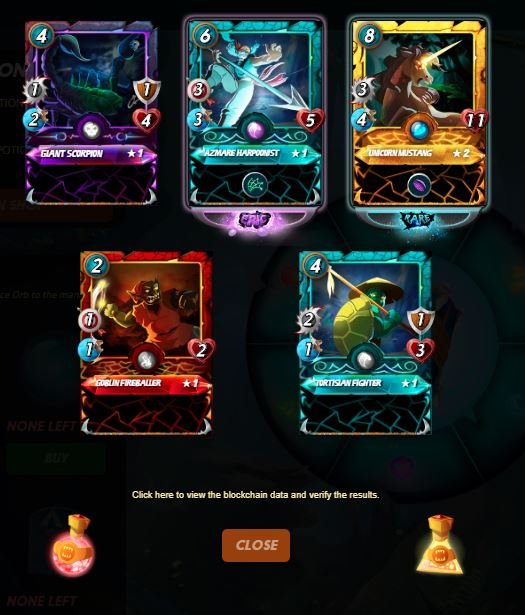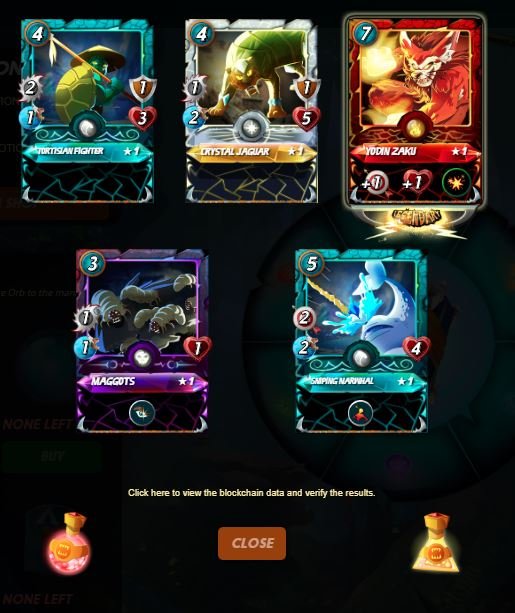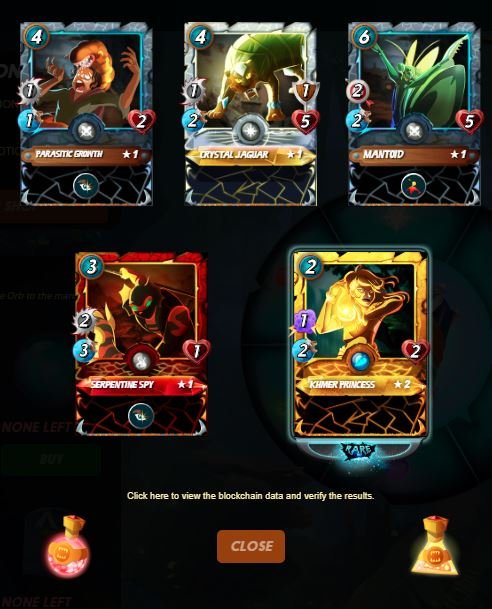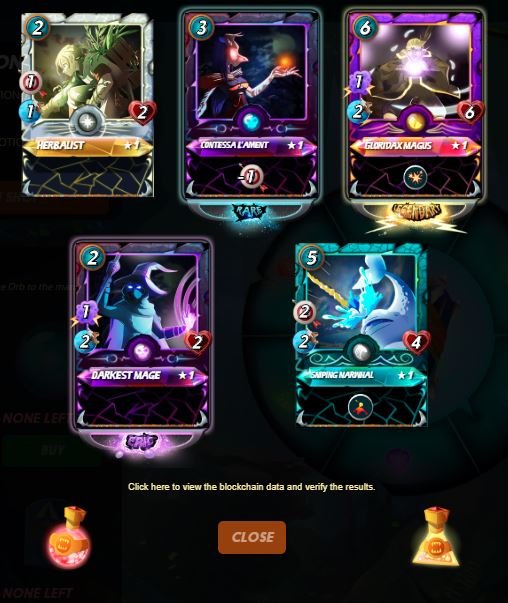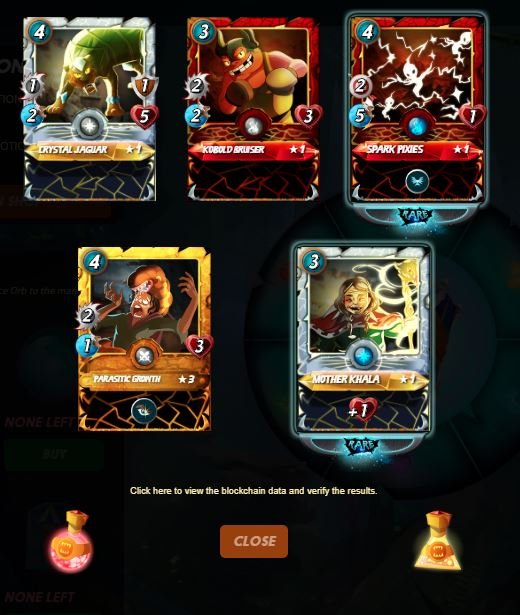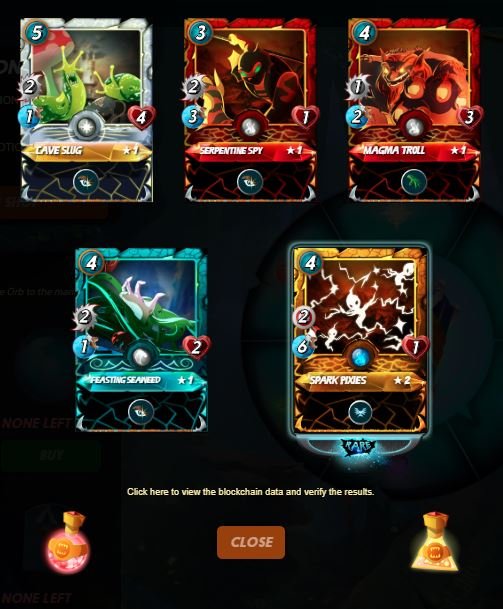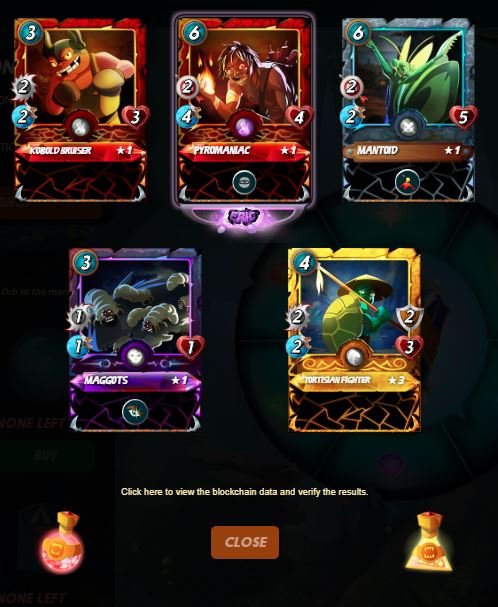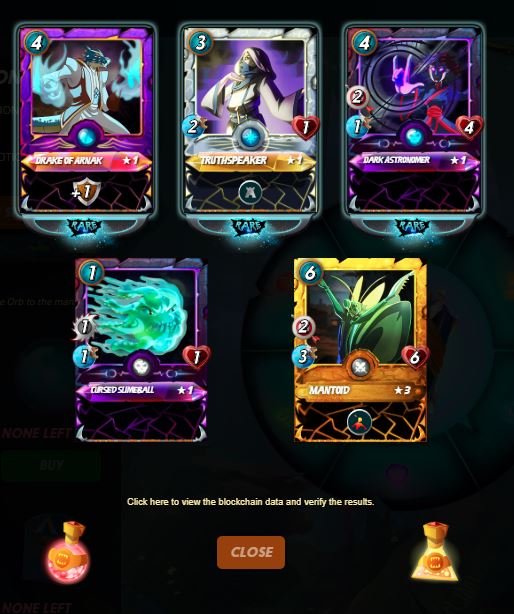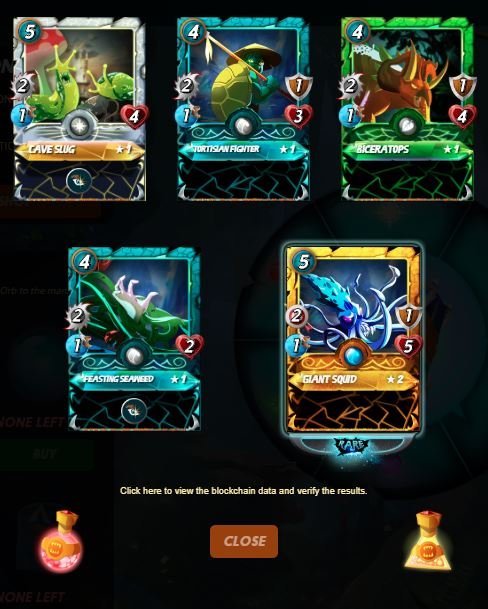 Pulling Great cards - the hot streak continues!
That is some good stuff. Pulling a Yodin Zaku and then sneaking in Gloridax Magnus on my last pack opened. Not to mention pulling 7 GF was pretty good luck.
Total Results 55 Packs - 275 Cards
Gold Foil: 14
Legendary: 6
GFL!!!! : 1 Only my second GFL I have opened in a pack!!!!
I am feeling the need to open some more packs soon... While some very truely painful, others really give you that boost you are a looking for and get you excited to more another.
Given all the drama of the past few days, in Splinterlands I trust more than ever.