Here it is we have UNTAMED live on https://peakmonsters.com/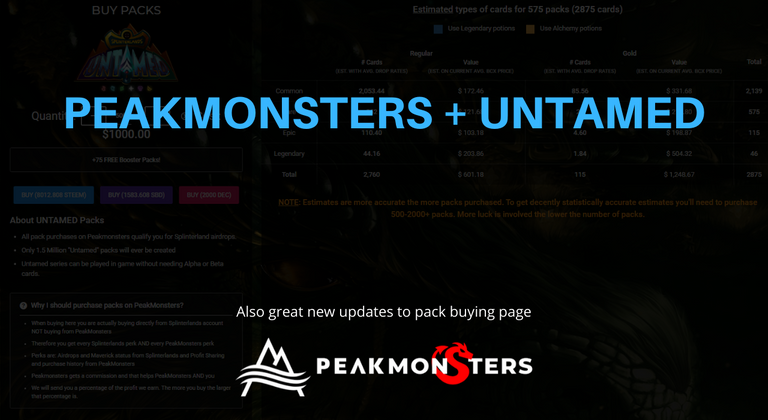 We have a few more features we would have liked to have released in this edition... but we know everyone was ready to be able to buy/sell/rent/bid on UNTAMED cards. So we released this smaller version and will do some more updates next week.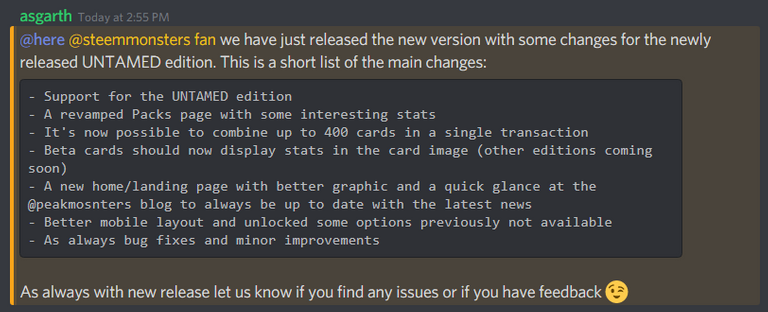 PACK BUYING PAGE
We did get one nice new flashy feature out.
The pack page now gives estimations about card distributions... with and without POTIONS.
It also gives a valuation of those cards based on LISTED prices in the market.
Keep in mind untamed prices are just starting to be populated so those prices are gonna be crazy for a little while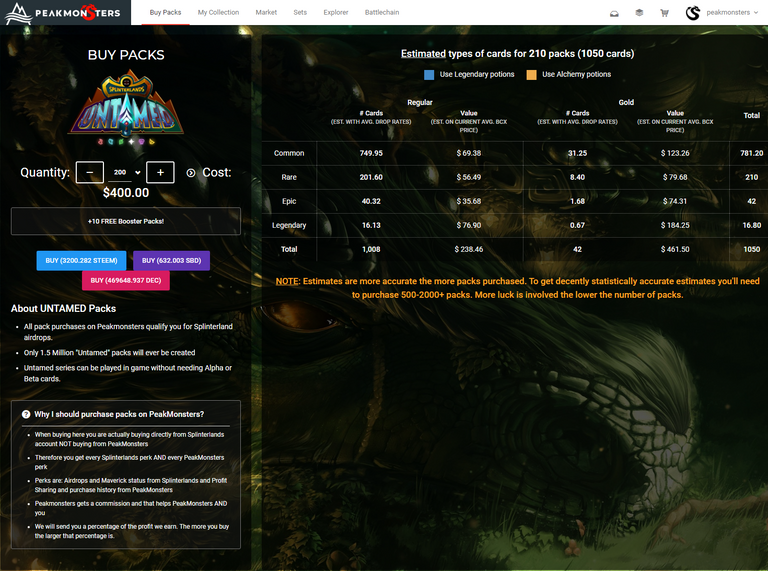 BUYING WITH DEC
We also have the new DEC cost on the page
We will be looking at installing profit sharing with DEC.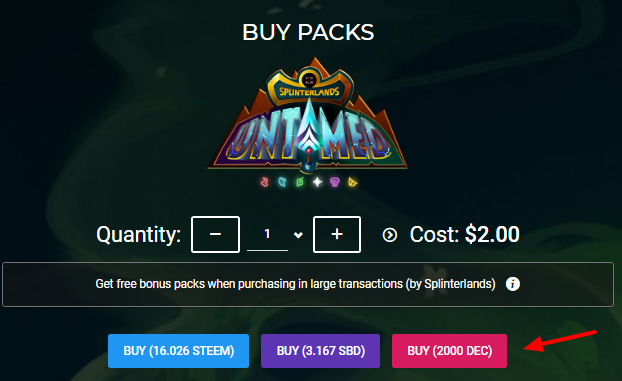 UPCOMING FOR PACK BUYING
We want to be able to value your cards AFTER you purchase. But we are gonna do this for users who buy packs on https://peakmonsters.com/
COMBINE 400
Some time ago some steem node stuff changed allowing us around 8000 characters in a blockchain transaction instead of 2000 ... so we've upped the combine rate from 100 to 400
Please let us know if anyone has an issue... we're getting very close to the top limit. But I (@jarvie) was able to do a 400 card combine using Keychain perfectly. I haven't tested steemconnect... because I don't have another monsters with 400 cards.
UPCOMING FOR COMBINE
We are gonna help users to easily level to the specific level they want.
But that didn't make it into the current release.
NEW UNTAMED FILTER
This is an obvious update and the main reason for our release today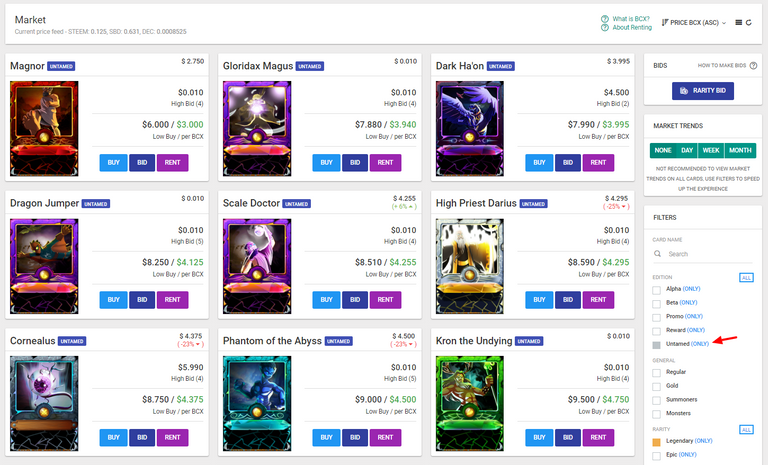 Enjoy the new cards... and
NEW HOME PAGE
Our blog is linked for @peakmonsters
Also some nice new graphics highlighting all the cool things we do.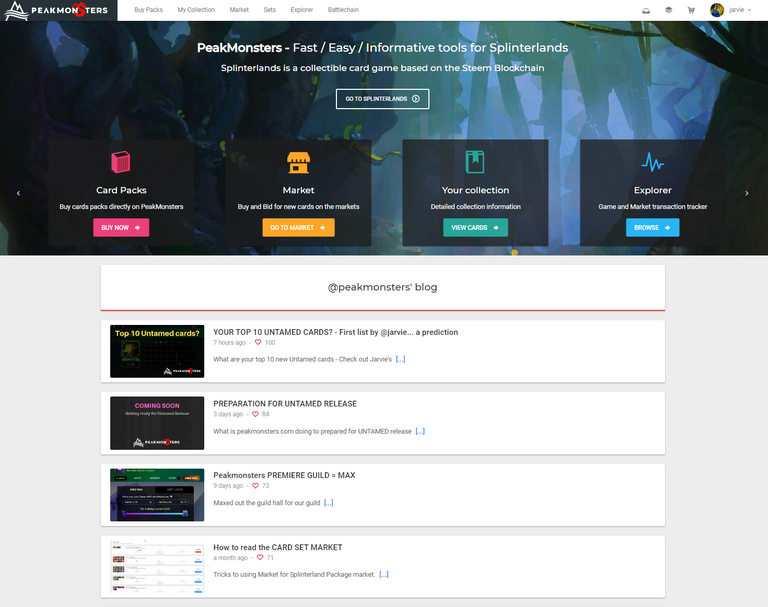 UPCOMING CHANGES TO PROFIT SHARING
We will also look at expanding the ROLLING VOLUME. Right now it's 90 days and we may go way past that. We'll keep you up to date... but the hope is to backdate the volume amount and change up the Profit sharing percentages.