It was only four cards, but the percentage of those four that were noteworthy was 50% and that's pretty good.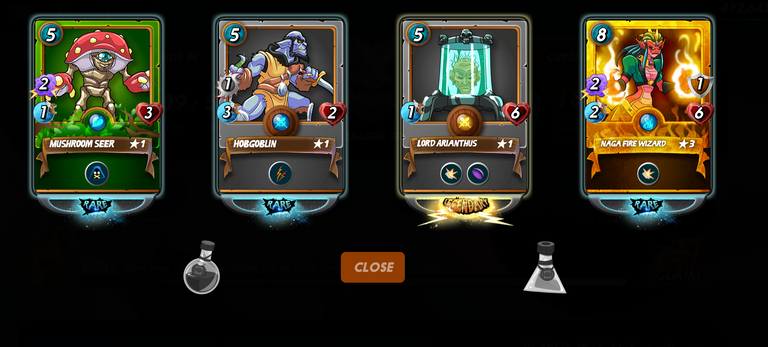 I mean, getting a Lord Arianthus is amazing. Now I have a whopping two of them on this account. Oh well, that sounds like a complaint, and it's not. I've got a maxed out one as well. I'm just noticing the retail value of them go up considerably lately.
So not only was every card at least rare, but one was legendary (and one of the better legendaries at this point) and another one was gold. Pretty, pretty good.