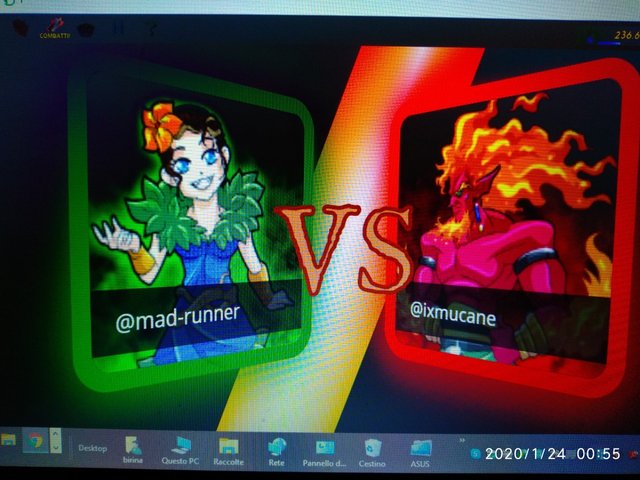 Honestly, I am not a great expert on this pleasant game of yours, which I am very passionate about, suffice it to say that I have already done more than 5000 battles, for example I do not want to read all the great rules and especially the correct game dynamics, preferring to by far the practical experience to the theoretical one, so the battle strategies I will describe them with my personal knowledge, I hope so much that my work is to your liking ....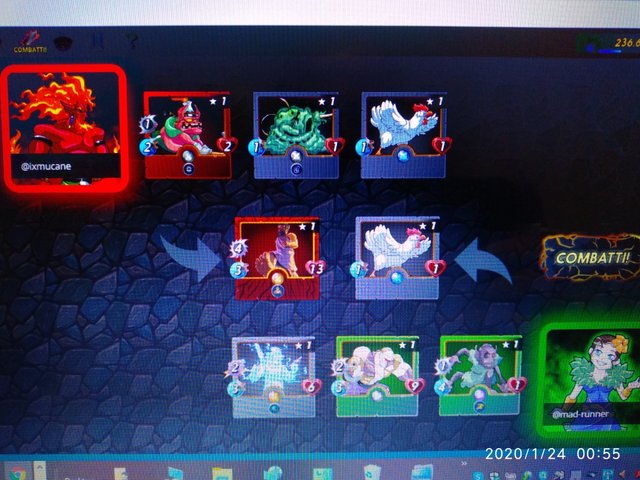 The topic of this week, if I have not misunderstood, is related to the use of the Brownie Monkey, a card that appears among those available in the Terra configuration, is a card with low cost in terms of Mana, as it requires only one unity, but which, due to dynamics that are still partly unknown to me, can reserve great satisfactions in case of its correct use.
In this battle I deployed this card in second position, hoping it could deliver some good hits, the overall endowment of Mana was limited to 16 units, in cases of such low scores it is a card that I use frequently, when I choose the Earth component...
In fact, some good blows also gave him, but finding himself facing that gigantic card with such a high power he could not do much, both her and the other cards that I deployed, so I miserably lost the game, Brownie could not subvert the fate of this battle, she defended herself adequately but she could not do much, too bad, there were occasions when she was much more decisive ...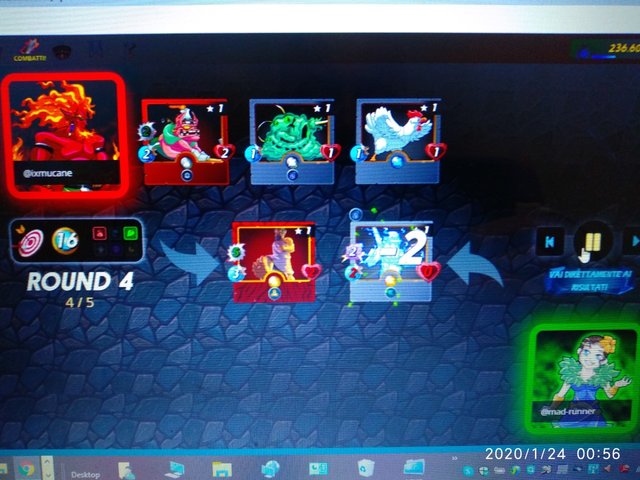 Here is the moment when I lost the battle definitively, I realized almost immediately that this would have been the fate of this competition, shame because I had concentrated on the deployment, in second position, of Brownie, surely the next time I will deploy it will be more successful !!!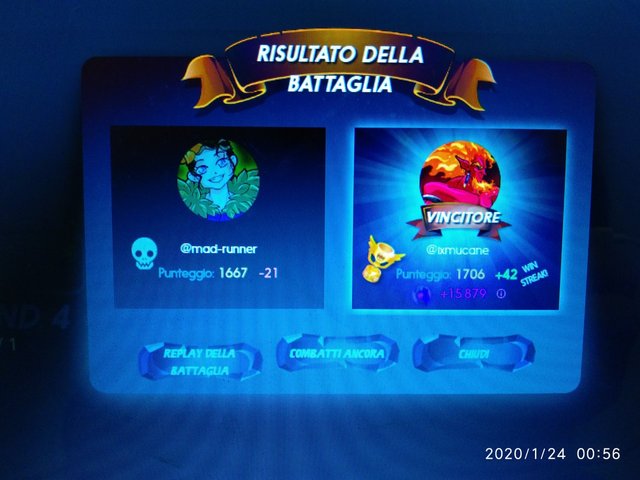 Photos of my property, taken with my smartphone