Hi all,
This is my daily splinterlands update.
I am now on Diamond II 😊. That means more cards from every daily task I accomplish 😊, but .... also more time and effort to get the daily task done.
The rewards from the daily tasks are great, but you need to put in some elbow grease. So to speak.
Anyway, this is what I got: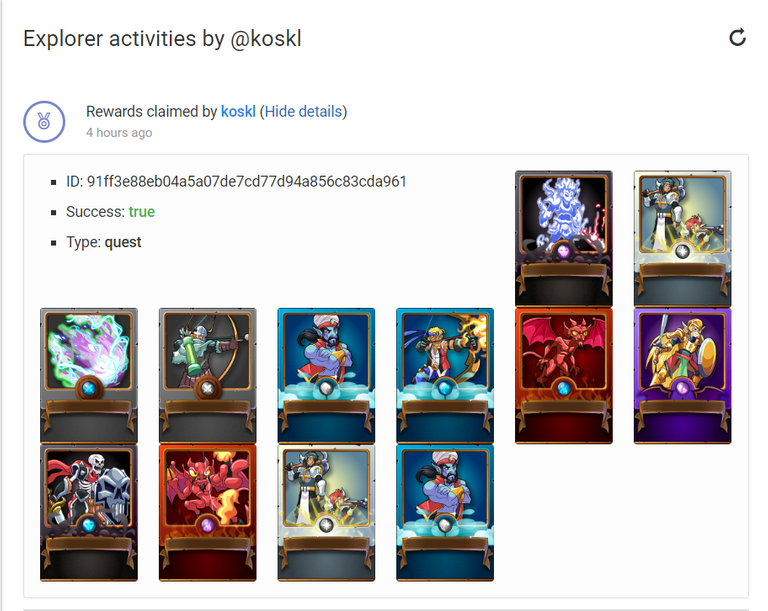 Twelve cards! And three epic cardss among them. 😊
We are amused.
Thanks for visiting my blog. Bye!