Hi all,
This is my daily splinterlands update.
It was a great day yesterday at splinterlands. The rewards were quite generous for most people.
So, what did I get? Let's see ...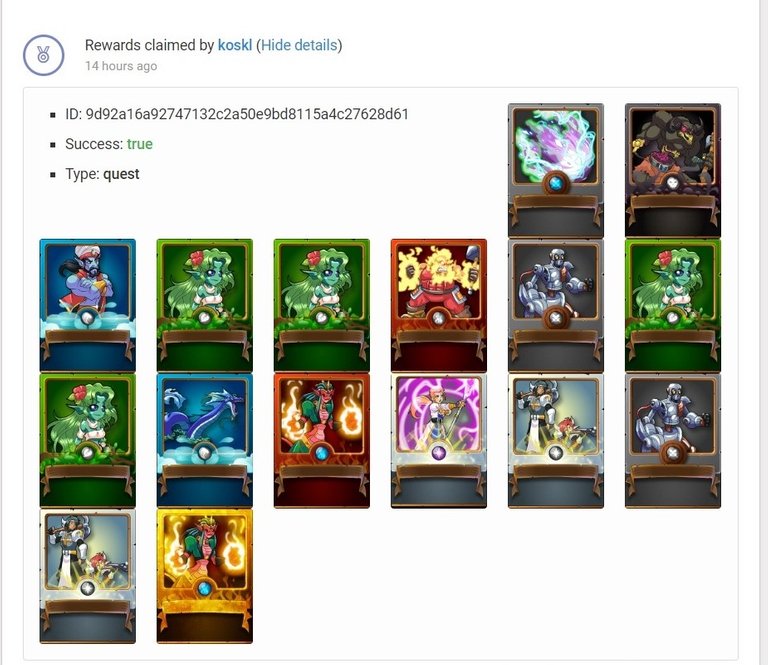 Gold! A gold Naga Wizard, worth over 3 sbd. I burnt it at the stake for DECs.
Let's see what I will get tomorrow!
Thanks for visiting. Bye!