Hi all,
This is my daily splinterlands update.
What goodies did I get in my last quest? Let's see ...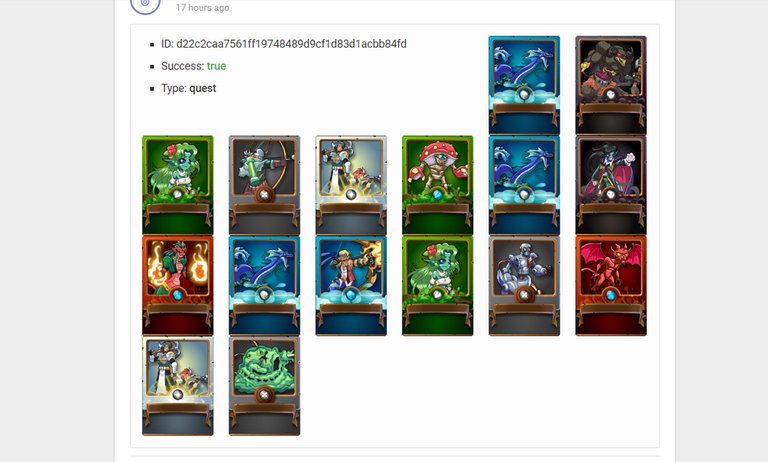 Sixteen cards, four rares and twelve commons. It is OK, nothing spectacular to be honest.
Still on Champions III League.
Thanks for visiting my blog. Bye!
P.S. Submitted via the busy editor.