Hi all,
This is my daily splinterlands update.
I am now on Champions III, but not comfortably sitting there to be honest. I do fall back on to Diamond I occasionally, but I hope that is only temporary.
My goodies from yesterday were: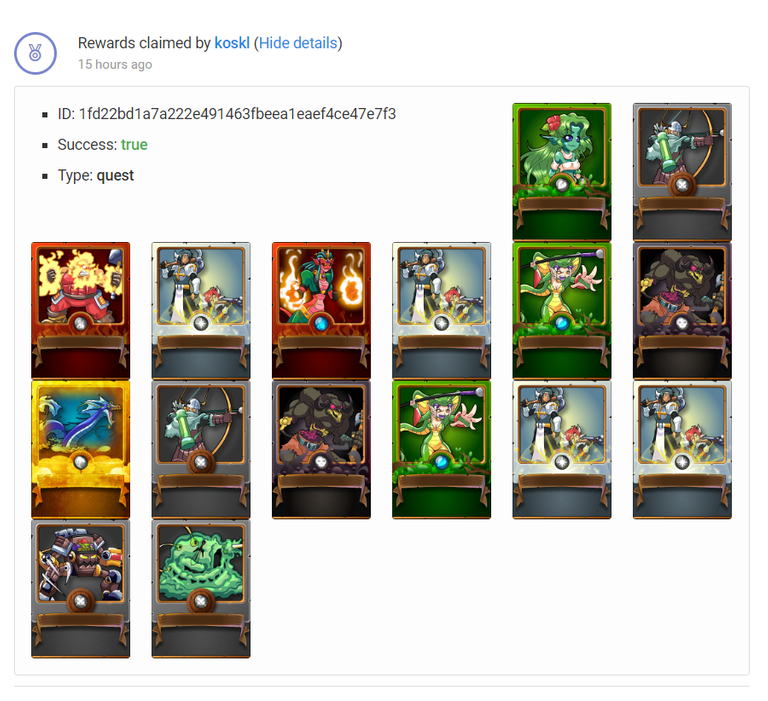 As you can see, i got three rares and one goooooold! I had to burn it though, as my deck is far from complete. I hope one day I will not have to burn and gold cards.
And that's all for today. Thanks for visiting my blog. Bye!