Hi all,
This is my daily splinterlands update.
I am STILL on Diamond I, trying to go to Champions III. It's like tarmac; once you get stuck in it, it seems impossible to move on lol.
These new rules are a game changer for sure; i have defeated peeps with a much higher rating than mine, but I have also been crushed by people with a much lower rating than me. They definitely keep you on your toes.
Anyway, now let's see what goodies did I get in my last quest?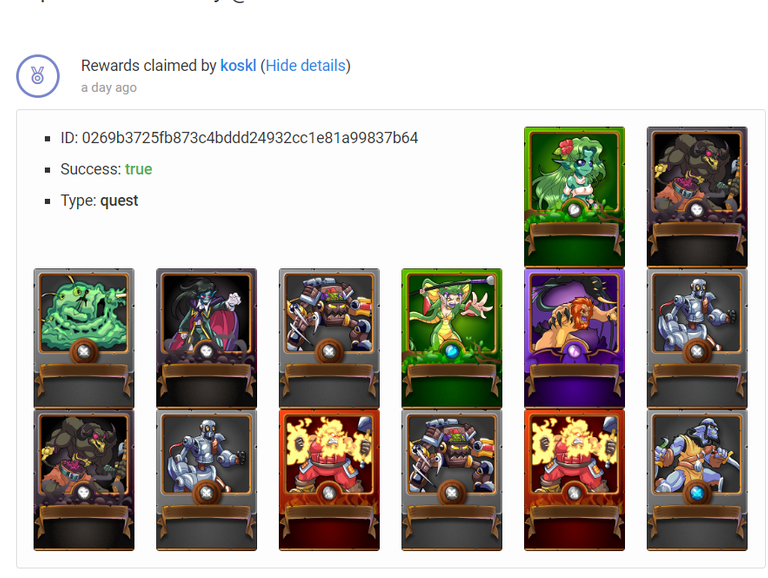 As you can see in the award report above (a method I copied from @cranium), I got 1 epic and 2 rares. Meh.
Let's see what I will get in the next one.
Cheerio!