Hi all,
This is my daily splinterlands update.
I am comfortably placed in Champions II now, trying to get to Champions I. That will be a personal record for me, but seems hard to get there.
Great day yesterday for me, i got a Legendary card, the Black Dragon, but I burnt it to buy others I need. Annoys me that, but can't do otherwise.
These were my rewards: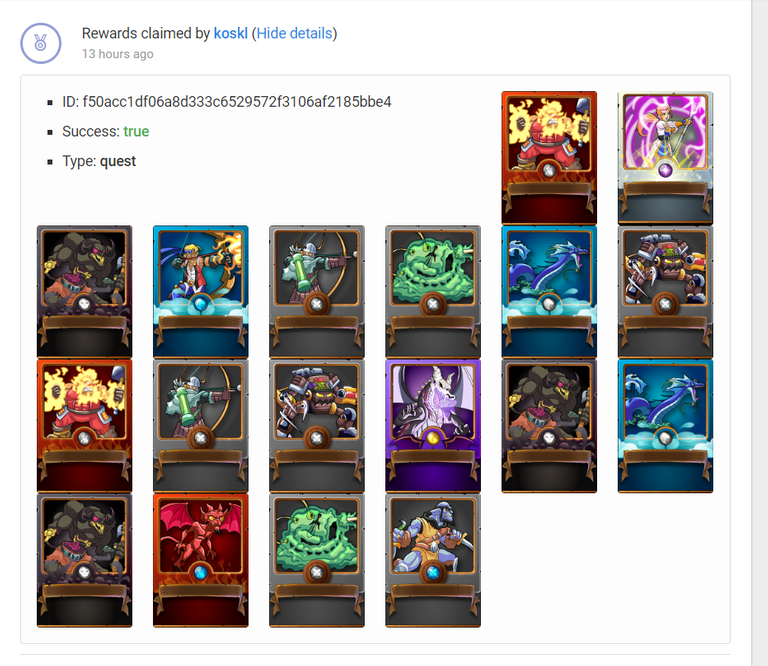 Let's see what I will get tomorrow!
Thanks for visiting. Bye!