Hi all,
This is my daily splinterlands update.
I am now on Diamond I, trying to go to Champions III.
Yesterday a great day in terms of rewards; i got a legendary AND a gold rare card. Much pleased.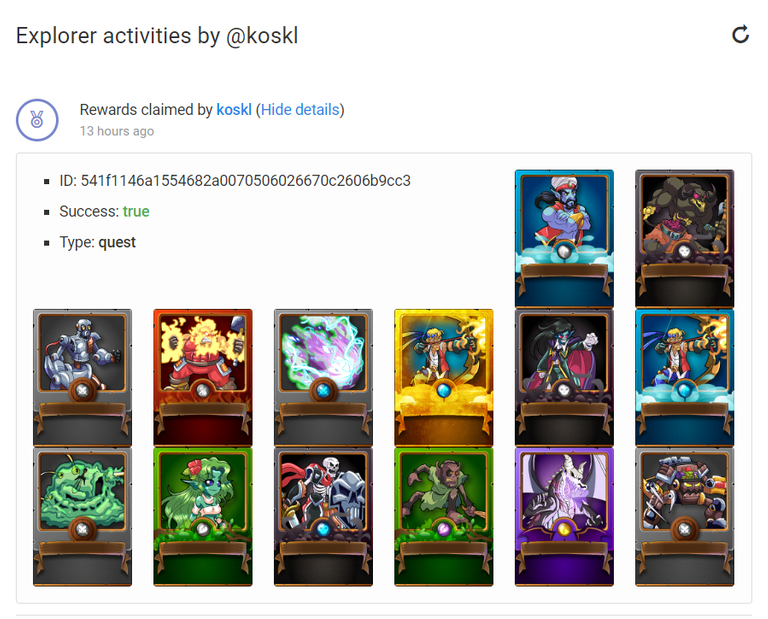 I hope my luck will carry on tonight.
Thanks for visiting. Bye!