Woo woo wo, milestone time in the Splinterlands account. I have never made it this far into a quest session and this is gooooooood stuff! I've made it into the Champion level for the first that and that is definetely worth celebrating!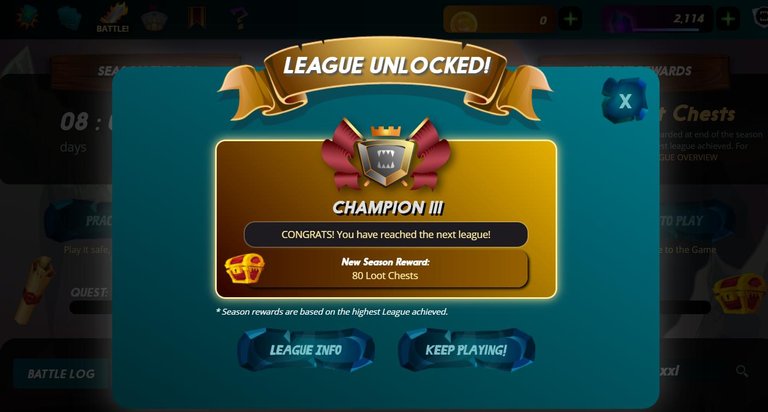 It has actually more advantages than you think. Yes ofcourse a nice 80 treasure chests are waiting for me at the end of the season. So a better chance at getting more DEC, getting more reward cards and getting more potions. (only this week I have set my settings so that my potions are not automatically used on normal reward treasure chests after completing the daily quests)
But als when getting the daily quests there are tons of chests to be earned on a daily basis. Today I got 16 loot chests for completing a daily quest. Then you realise that it is worth it to play every day.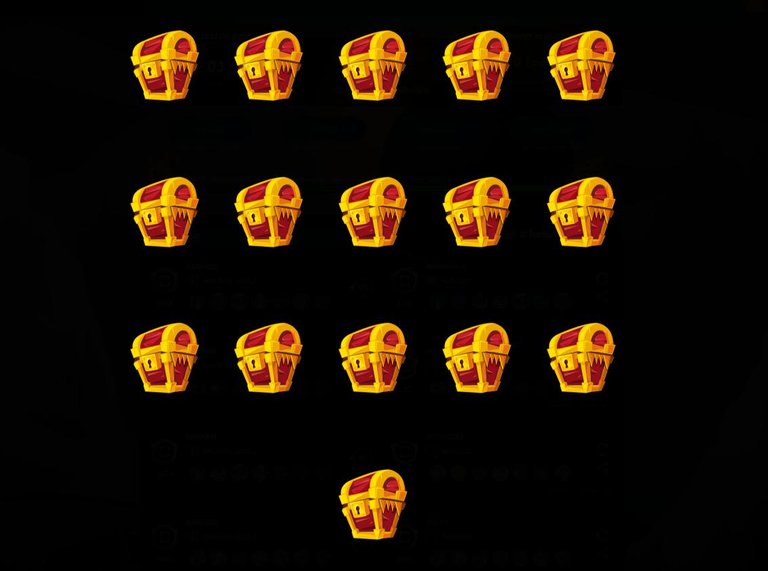 Getting into champion 3 wasn't actually that hard I found. I have the feeling there are a lot of new players involved because I see a lot of players using just the untamed packages and hardly and alpha or beta cards.
I was also surprised that a lot of players in the gold levels are still winning their games with just level 1 cards. Is the general level of people playing less good? Because I have the feeling I haven't leveled up my cards and they are still at around level 4.

Another thing which surprised me was that all of a sudden all the Orbs were sold out. I was collecting Orbs for a while now and there were always still like 100K packs left and boom all of a sudden they are gone. Did the sale stop or are they actually all sold out?
Either way. It is cool to see that @splinterlands is still ahead of the game in de Dapp top 10 and that apparently I am also going a good job in this. Whatever direction Splinterlands decided to go (I hope they stay with HIVE but you never know) I am enough invested in there to follow them along with my collection.
For now: Let me enjoy hanging around the big boys (and getting my ass kicked mucho by those higher level cards, because that is what is happening) and seeing what kind of cool stats their cards have, and collecting those chests along the way!