Here at the INCOME entertainment Synergy Fund, we know a deal when we see one. Fiat to crypto services continue to offer new bridges to cross, and here on #steem one of our biggest and most successful bridges right now is SPLINTERLANDS, formerly known as STEEMMONSTERS.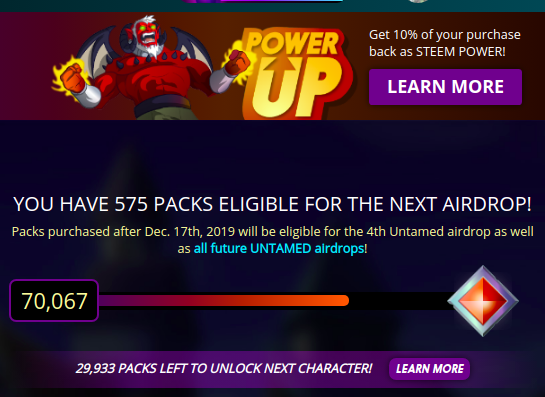 With bridging to TRON, ETHEREUM and WAX blockchains, its seems no realm is too far for SPLINTERLANDS to reach!
Currently undergoing a massive marketing push, let's all keep an eye on our home grown nft strategy card game.
We will report further on the development, for now we have only opened a single pack. With a long term focus, I think it might be best to tokenize and hodl many of these untamed for future use. I will report back when our power up promotion has been executed.

First 5 cards of the Fund
Posted via Steemleo