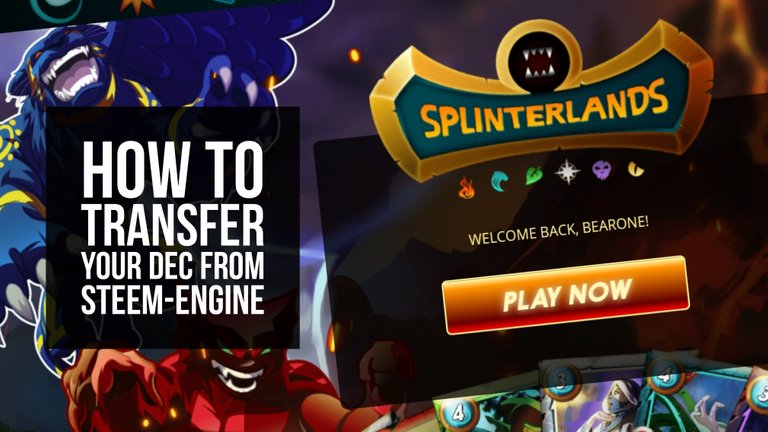 Huge thanks and hugs to @Clayboyn for helping me with this today. This whole transferring DEC thing almost drove me insane and it probably would have if Clay wasn't there to help out.
I decided to spend the last of my powered down Steem on DEC so I could buy cards for @bella.bear's @splinterlands account.
It started off easy enough. Go to the market, put an order in then wait for the order to be filled.
After a few days of waiting the order was finally filled this morning and I had my promo pack DEC in my account. The problem was transferring it from Steem Engine to Hive.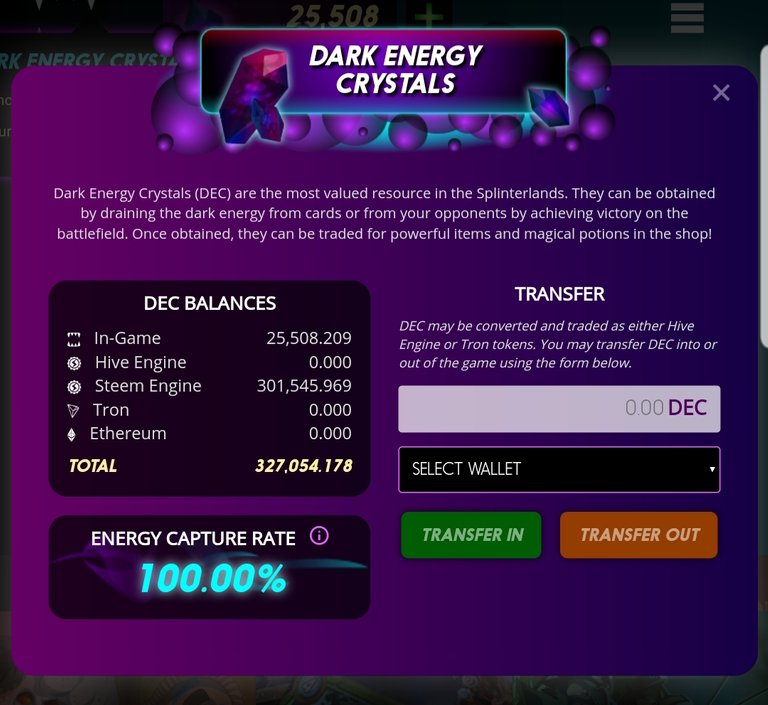 Foolish me thought it would be as simple as this but 👇
Click DEC, click Transfer, transfer to steem-tokens, select amount, memo HIVE @accountname
☝️ Total fail. Don't do that. That did not work at all.
Then I thought maybe I could send from Steem Engine to Ingame via the Splinterlands website but I got this message.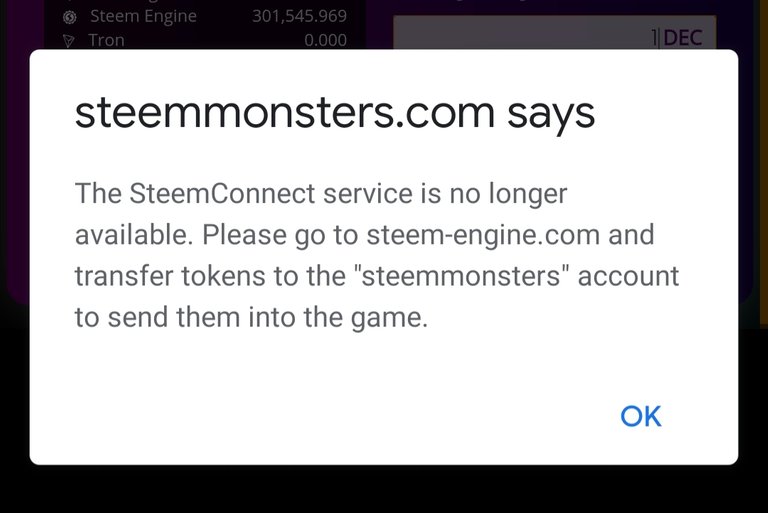 So back to Steem Engine I went but this time I had it figured out.
What to do...
Log in to https://steem-engine.com
Click Tokens, select DEC
Click Transfer icon
Fill this in 👇 but instead of steem-tokens type in steemmonsters, type in the amount of DEC you want to transfer and leave the memo blank.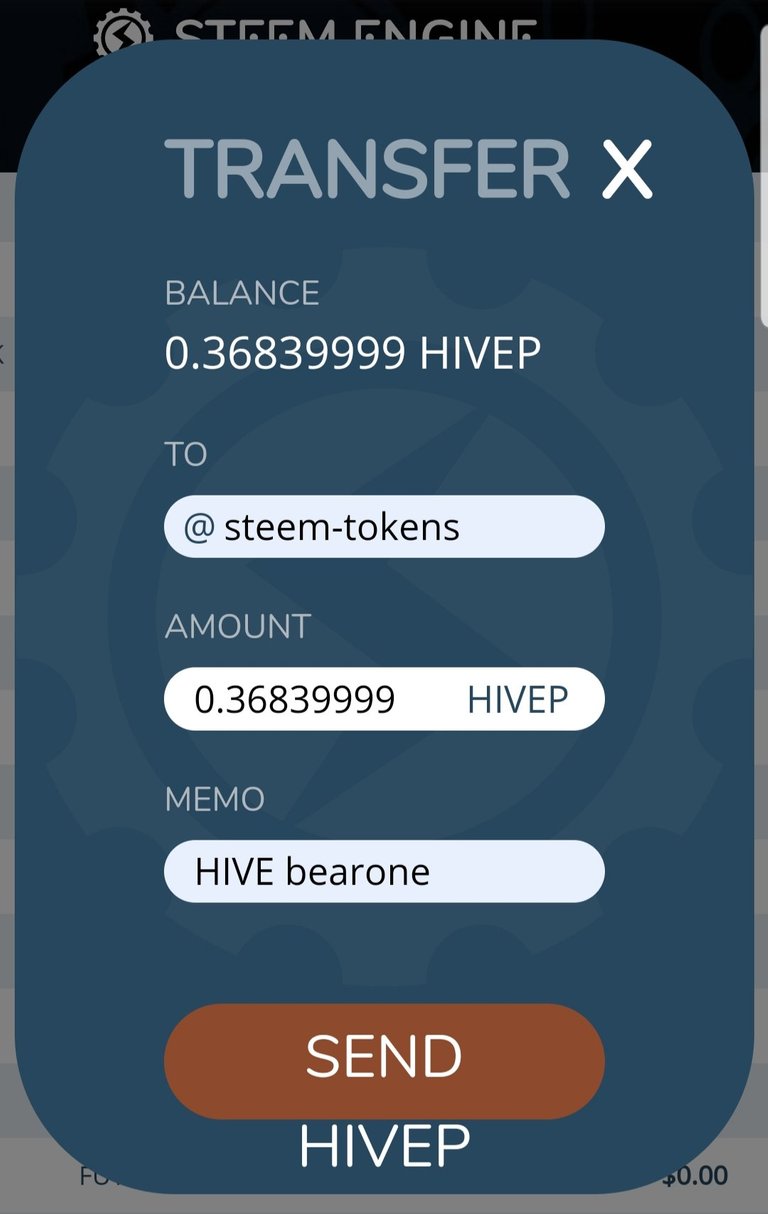 After sending a test amount of 0.969 DEC and seeing that amount go through I sent the rest through.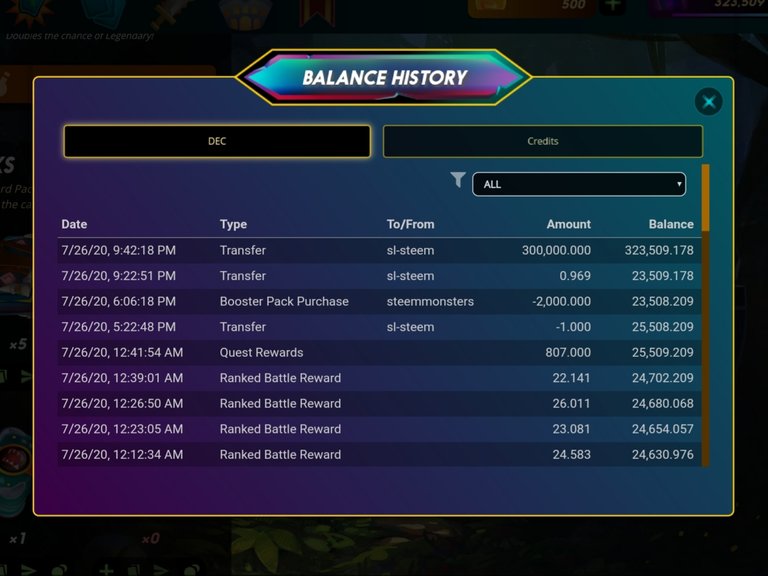 From here all I need to do is send the DEC to @bella.bear via the ingame transfer window.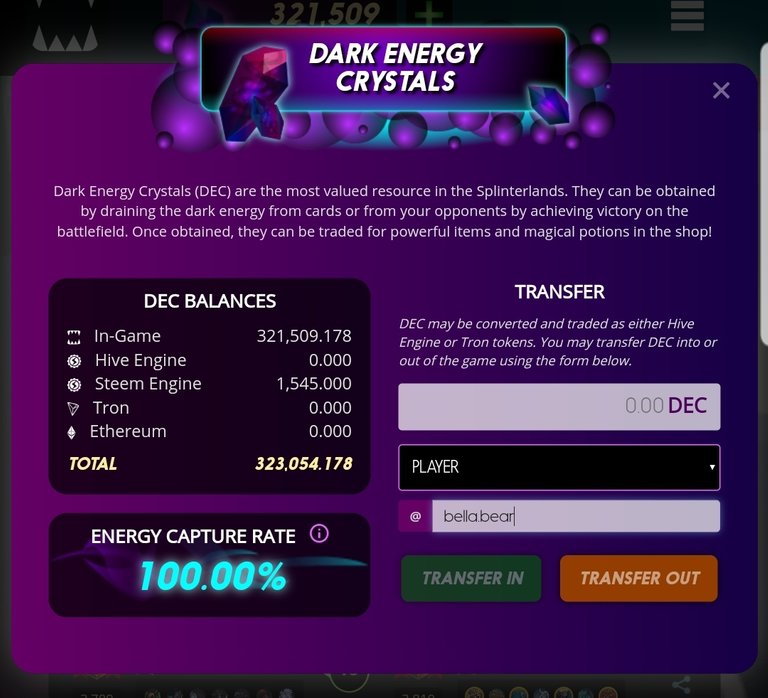 TIPS
For converting steem to hive or to any other token using Steem Engine click here to read my guide.
When in doubt or it's your first time sending tokens across sites always start by sending a small test amount. Don't ever transfer everything in your first go just in case.
And that's that!
Seemed easy enough in the end but it took me all day to figure it out 🤦🏻‍♀️ Im hoping to save someone out there a lot of time by writing this blog lol.
Let me know if my instructions come in handy!
❤🧸1️⃣