I was put in contact with the author through our associates at the Blockchain Founders Fund. She wrote what I think is the best summary article of what we're doing and why we're doing it. She posted it to Voice and now we're the number one trending article over there. That's a good day!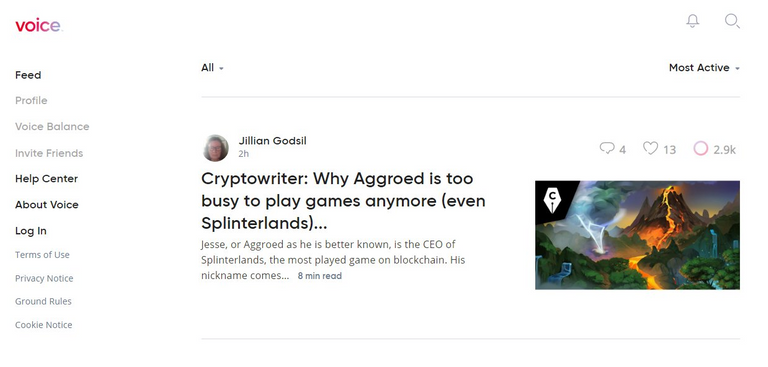 You can find the article here. If you have a moment it's a good read!
https://app.voice.com/post/@jilliangodsil/cryptowriter-why-aggroed-is-too-busy-to-play-games-anymore-even-splinterlands-1600765576-1
Thanks Jillian. You did great!