This has been going through my mind for some time now. It seems like some accounts perform better in terms of luck than others. My smaller steemmonsters account is giving out better cards since the beginning while by bigger account doesn't do that good even with 100% legendary potions.
Today I transfered dec from my smaller account to main account as i get 1% extra discount. Bought an orb and then transferred that orb back to smaller account. Result, I got 1 rare, 1 epic gold and 1 common gold.
Epic gold is selling for almost 38$ in market and common gold is selling for 2$. All in all, i love the result and my it is worth it to do this long process.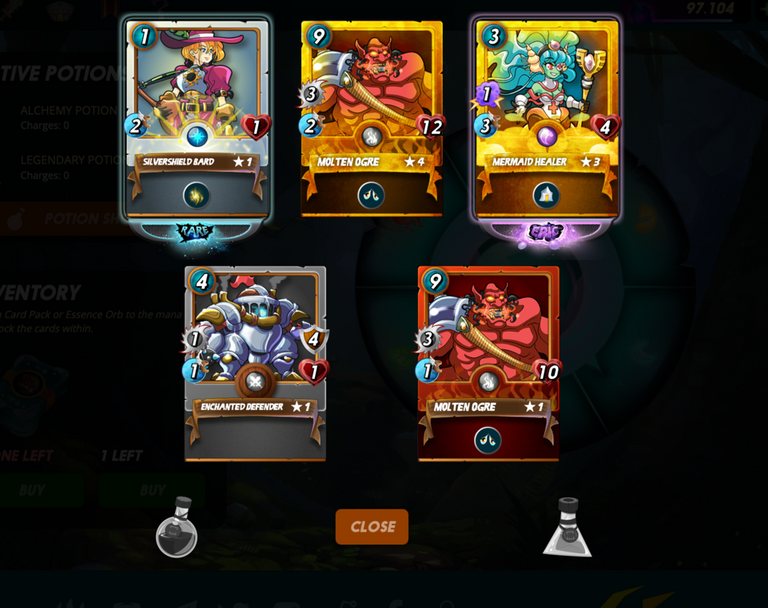 P.S. - If you guys want to buy orbs at discounted price, send me your decs and I will buy them for you. I get them at 2400 DEC so it might be useful to someone.