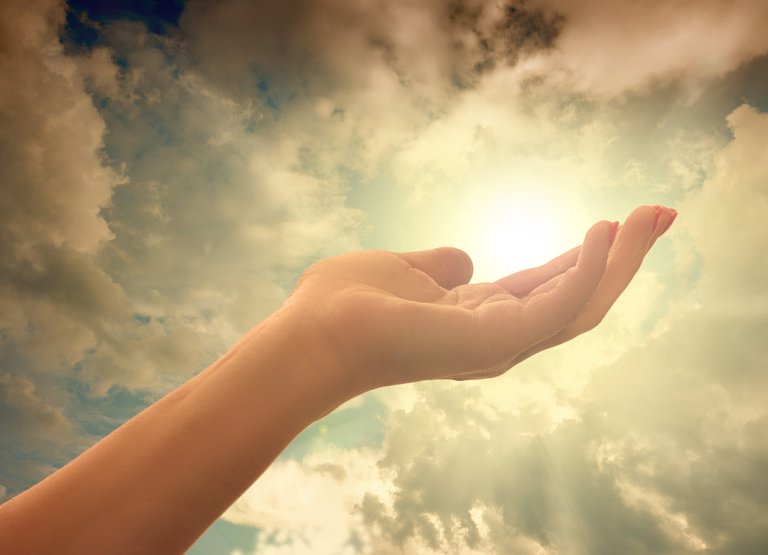 Source
Today, Thursday, is the third day of the challenge and it is the turn to thank for my soul full of light. I must first confess that the title alone made me laugh, because I usually joke that in the world of duality where we all have some light and some shadow, I am more somber because I tend to be attracted to series of horror, suspense, crimes, and missing people.
In order to get deeper into the concept of a soul full of light, I conducted the following survey among some friends:
What is a soul full of light to you?
The interviewees were @lisfabian, @machf, @danielvehe, @ alejandria12, @maleidamarcano and @ambarvegas and these were their responses: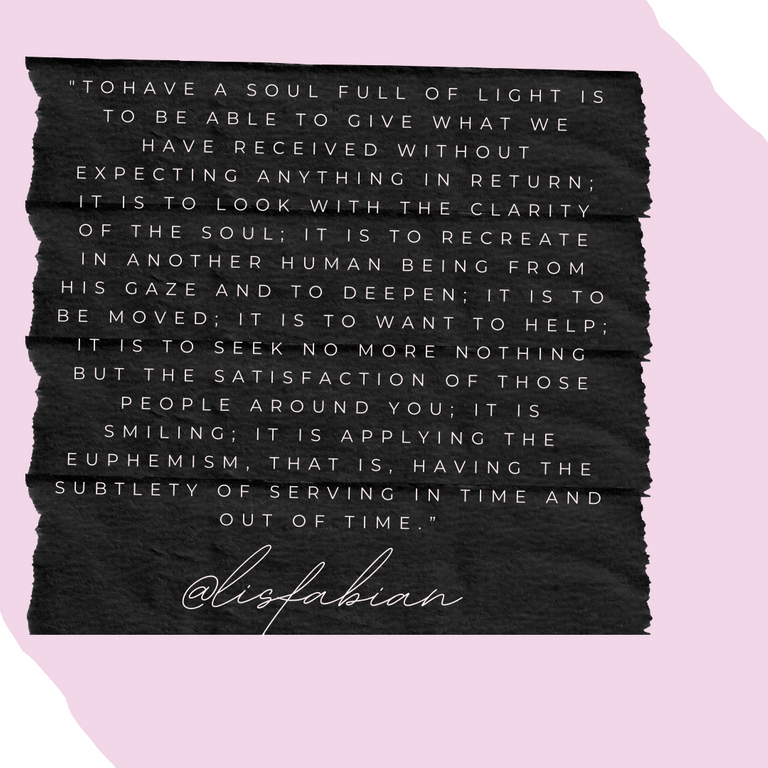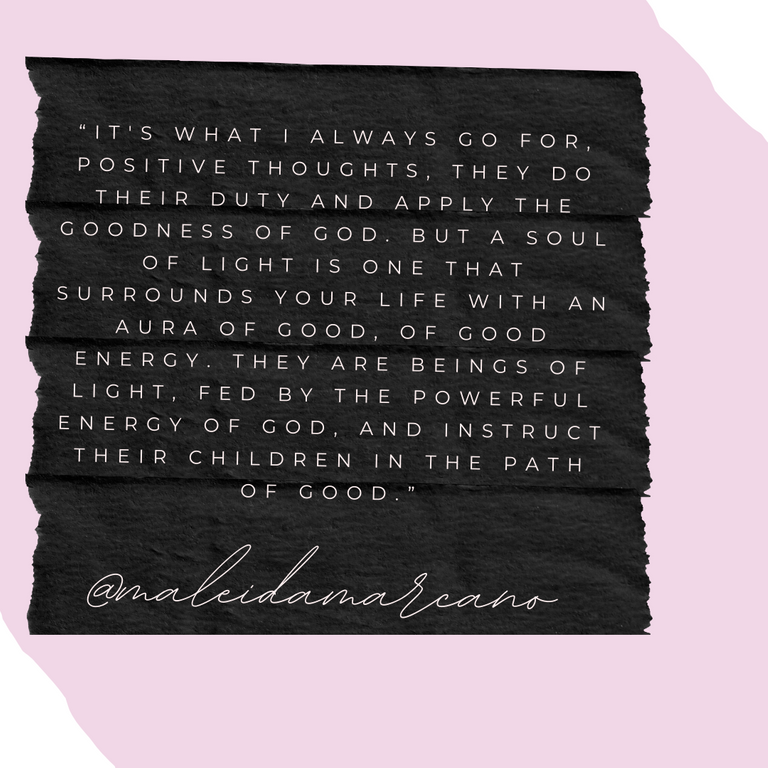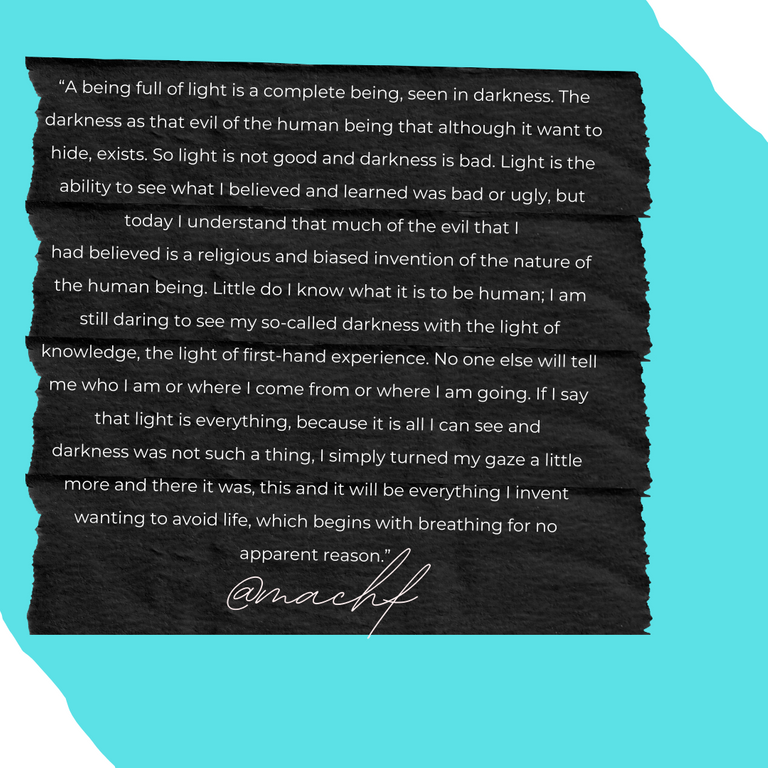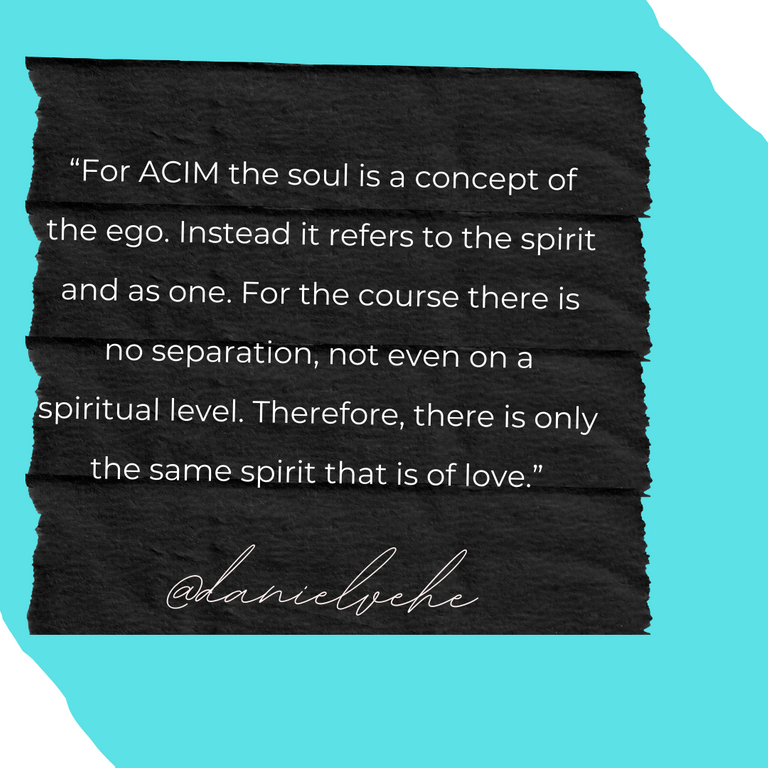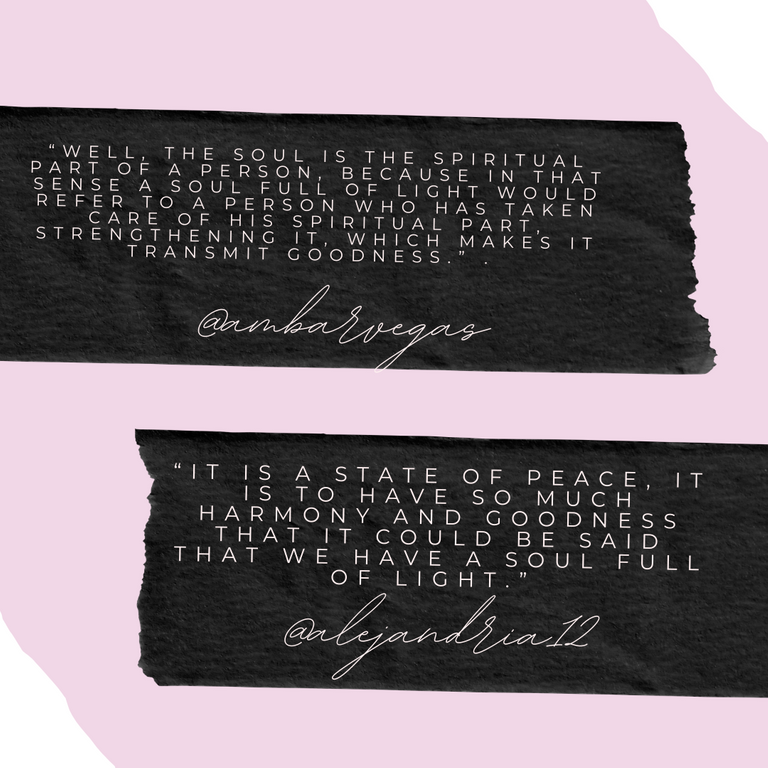 On my path through the world of spirituality, I have knocked on many doors and I have wandered many times, however, I believe that I am in the perfect moment where I should be and if I have to be grateful, it would be more than for that soul full of light, for that part of me where the light lives, that conscience that tells me not to do things that can harm others. That conscience that tells me to remember how much it hurt me and that I should not make what I do to others. Let's call it the principle of empathy.
So I can say that I have some light and that I believe that despite the shadow being there, the light always prevails. I continually say that humans tend to evil, but who knows me are aware that I am incapable of harming people; at least not consciously and if I do, it would be following patterns that I have been following, not being a victim, but responsible for them. I am happy to be a being of light and I always try that people who know me take something beautiful from me, offering my disinterested friendship. At this moment, I am grateful for having a soul full of light because despite adversity, I have decided to move forward, more focused on the positive; Although it is easier to do, I personally think that it gives more satisfaction to help someone whenever it is in my capacity to do it. And you, why are you grateful today?
If you would like to read more about a similar topic, @machf has written a perfect reflection related to light and darkness here.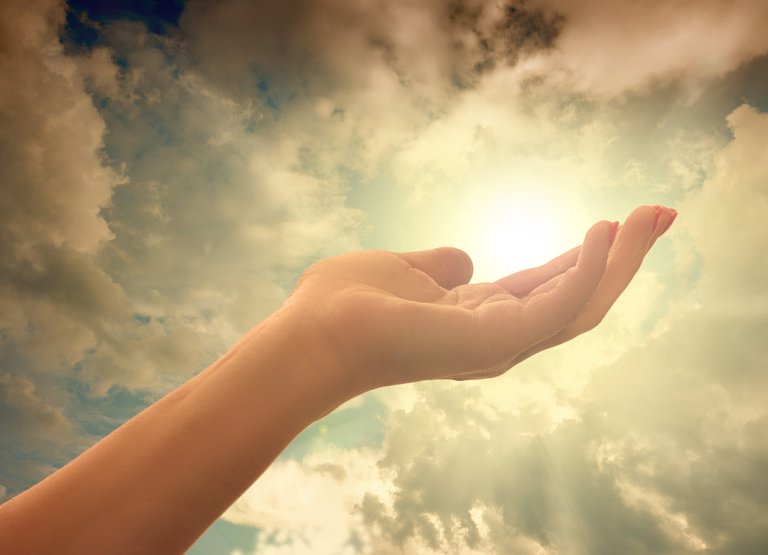 Fuente
Hoy jueves es el tercer día del reto y es el turno de agradecer por mi alma llena de luz. Debo confesar primeramente que el título por si solo me causó risa, porque suelo bromear con que en el mundo de la dualidad donde todos tenemos algo de luz y algo de sombra, mi ser es más sombrío porque me suelen atraer las series de terror, suspenso, crímenes y desapariciones.
Para adentrarme más en el concepto de un alma llena de luz, realicé la siguiente encuesta entre algunos amigos:
¿Qué es un alma llena de luz para ti?
Los entrevistados fueron @lisfabian, @machf, @danielvehe, @alejandria12, @maleidamarcano y @ambarvegas y estas fueron sus respuestas: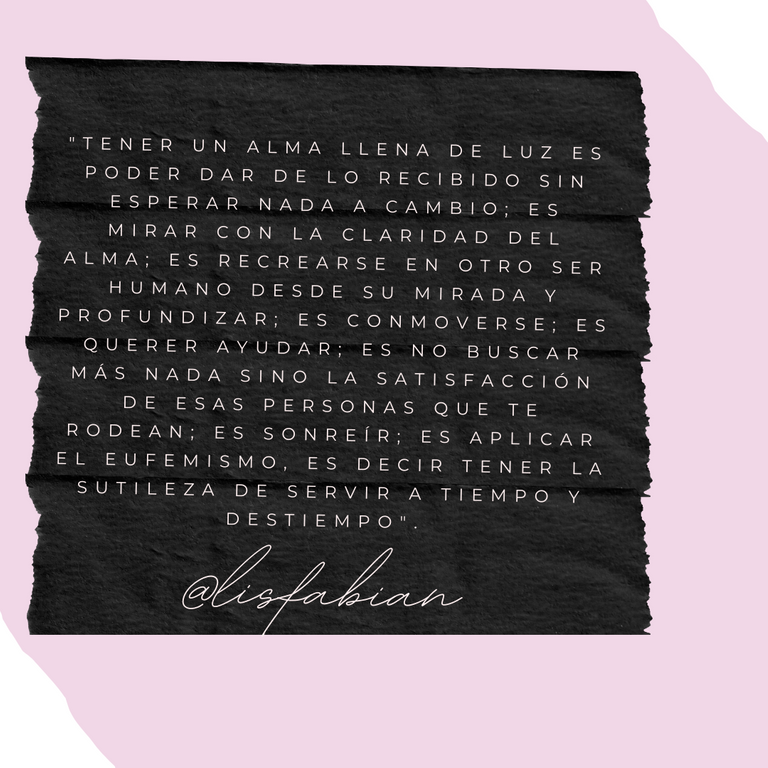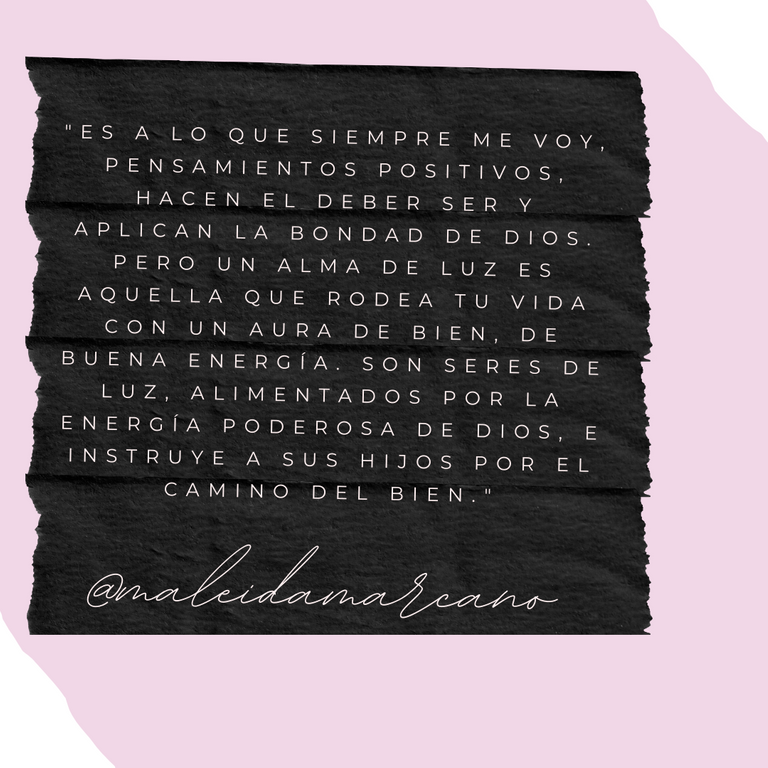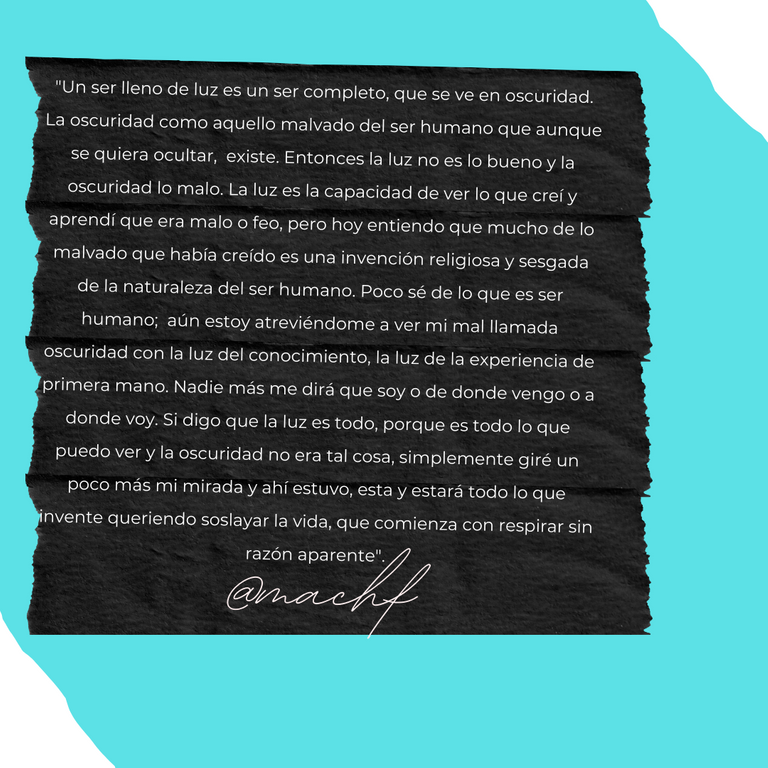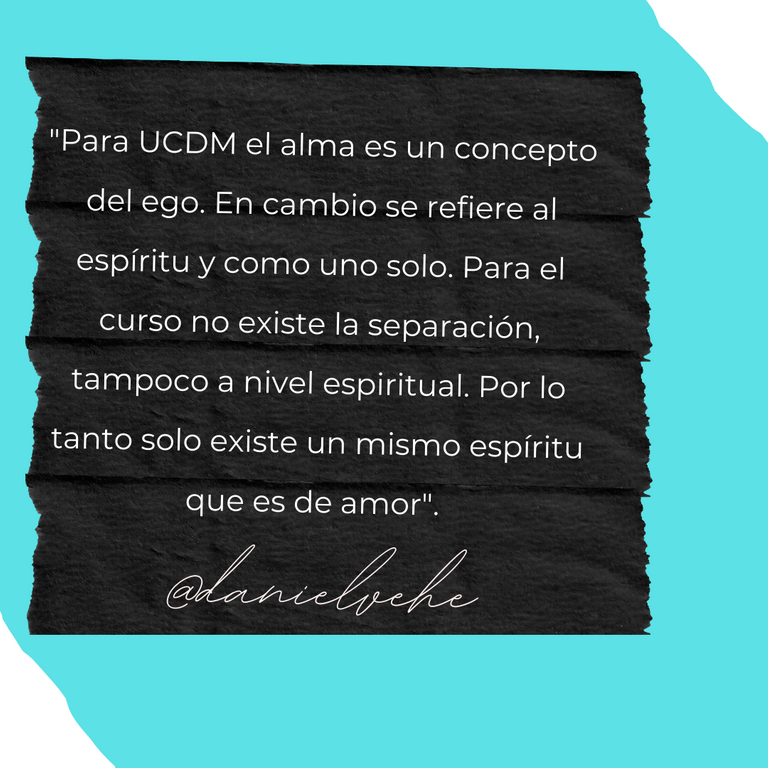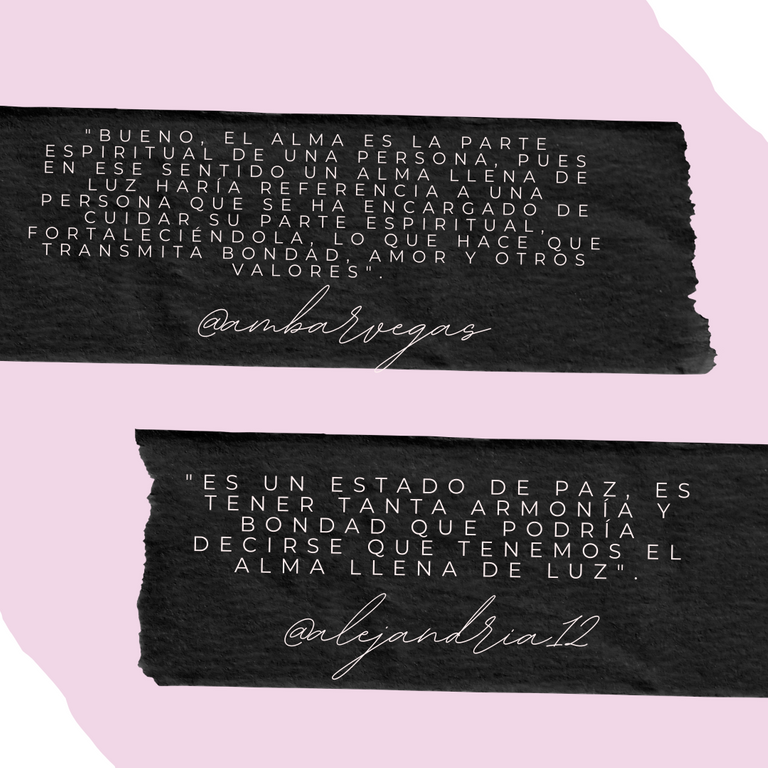 En mi sendero por el mundo de la espiritualidad he tocado muchas puertas y he divagado muchas veces, sin embargo, creo que estoy en el momento perfecto donde debo estar y si he de agradecer, sería más que por esa alma llena de luz, por esa parte de mi dónde habita la luz, esa conciencia que me dice que no hagas cosas que pueden dañar a otros. Esa conciencia que me dice que recuerde cuanto me dolió y que no debo hacer pasar a otros lo que a mí. Llamémoslo el principio de la empatía.
Entonces sí puedo decir que tengo algo de luz y que creo que a pesar que la sombra esté, siempre la luz prevalece. Continuamente digo que los humanos tendemos al mal, pero quién me conoce sabe que soy incapaz de dañar a las personas; por lo menos no conscientemente y si lo hago, sería siguiendo patrones que vengo arrastrando, no siendo víctima, pero si responsable de ellos. Soy feliz por ser un ser de luz y siempre trato que las personas que me conozcan se lleven algo bonito de mí, ofreciendo mi amistad desinteresada. En este momento agradezco por tener un alma llena de luz porque a pesar de la adversidad, he decido seguir adelante, más enfocada en lo positivo; aunque sea más fácil hacer, personalmente pienso que da más satisfacciones ayudar a alguien siempre que esté en mi capacidad hacerlo. Y tú, ¿por qué estás agradecido hoy?
Sí quieres leer un tema similar, @mach te trae una excelente reflexión en relación con la luz y la oscuridad aquí.