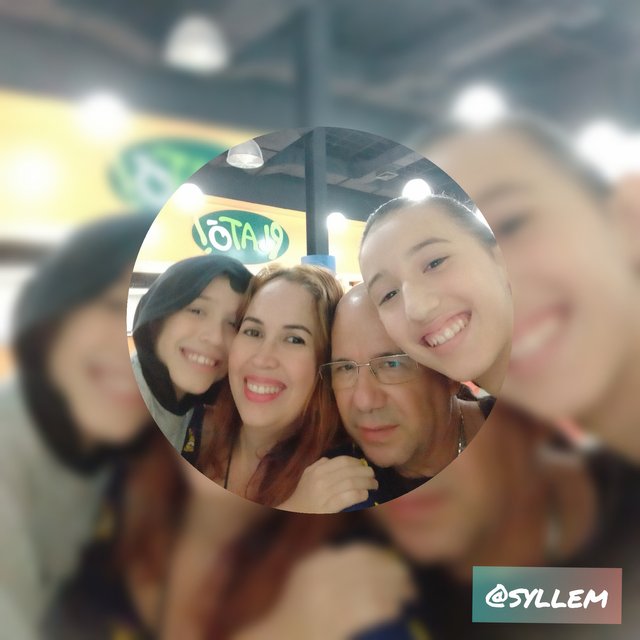 Steemit es uno de esos gustos que me doy cada vez que puedo. Me gusta compartir mis experiencias en este blog, en el que además de tener una cálida recepción, guarda parte de mí. Me ilusiona la idea de que mis hijos puedan recordar nuestros momentos y conectarse con mi esencia, a través del tiempo.
Steemit is one of those tastes I give myself every chance to have. I like to share my experiences in this blog, where besides having a warm reception, it keeps part of me. I am excited about the idea that my children can remember our moments and connect with my essence, through time.

Otro de mis hobbies es ir al cine. El viernes mis niños tenían la tarde libre, así que quise consentirlos con una tarde de película, y para que no afectara nuestro presupuesto, se me ocurrió que steemit pagara. Así que cambié unos steem que tenía en mi monedero y listo, ya teníamos el tiempo, el dinero y las ganas de pasarla bien.
Another one of my hobbies is going to the movies. On Friday my kids had the afternoon off, so I wanted to spoil them with a movie afternoon, and so that it wouldn't affect our budget, I came up with the idea of having steemit pay. So I exchanged some steems I had in my purse and that was it, we had the time, the money and the desire to have a good time.
Por votación unánime escogimos Frozen 2, mis hijos estaban pendientes de que no la quitaran de cartelera sin verla. Tuvimos todo en casa al día y esperamos a mi esposo listos.
By unanimous vote we chose Frozen 2, my kids were concerned that it not be taken off the billboard without seeing it. We had everything in the house up to date and we waited for my husband to be ready.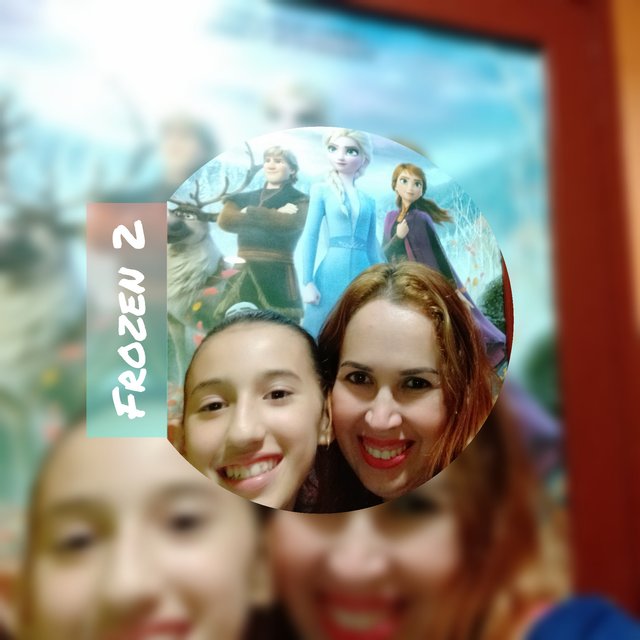 Como siempre, disfrutamos nuestra película, reí, lloré (casi todas me hacen llorar) y luego compartimos las moralejas y anécdotas que nos quedan como aprendizaje. Aquí vimos la importancia de hacer lo correcto y el poder del amor.
As always, we enjoyed our film, laughed, cried (almost all of them make me cry) and then shared the morals and anecdotes we have left as lessons. Here we saw the importance of doing the right thing and the power of love.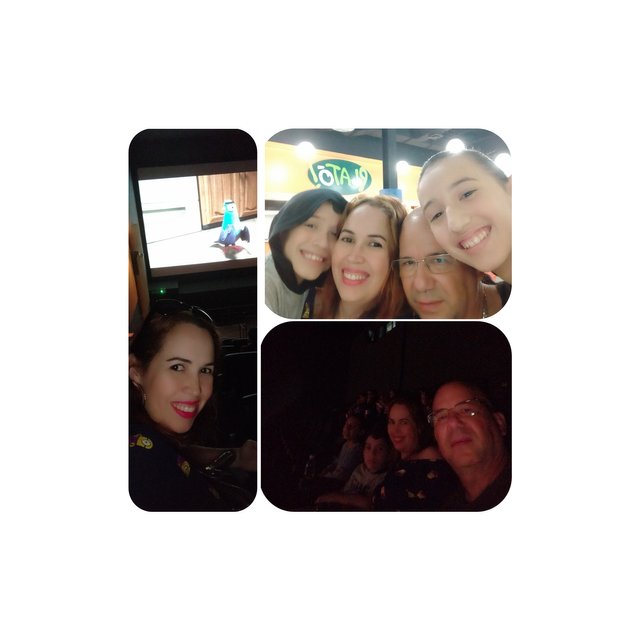 Y luego, inevitablemente nos provoca un helado, así que al salir fuimos directamente a comprarlo y degustarlo entre entre risas y palabras.
And then, inevitably, we were provoked by an ice cream, so when we left we went straight to buy it and taste it amidst laughter and words.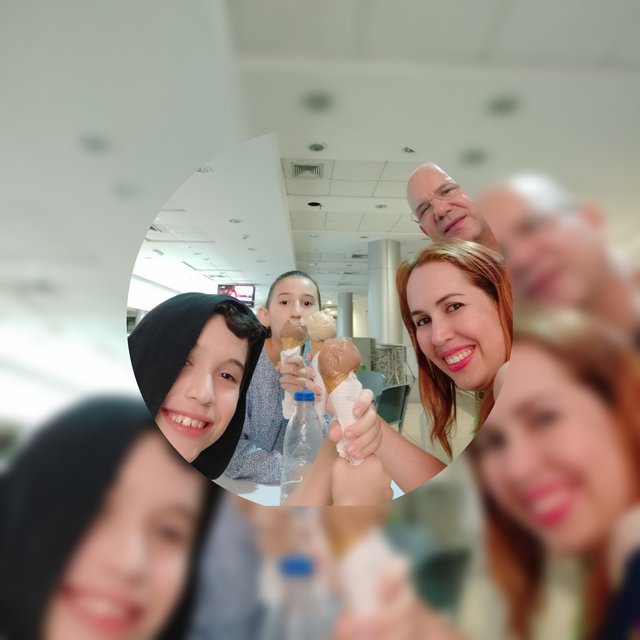 Presupuesto / Budget
Quise colocar este aparte para desglosar un poco los gastos de este paseo de 60 steem.
I wanted to put this aside to break down some of the costs of this 60-steem ride.
4 entradas al cine: 300.000,00 BS (por la hora las de los niños salen a mitad de precio).
4 cinema tickets: 300.000,00 BS (for the hour the children's tickets are half price).
Chucherías para la película (2 chocolates pequeños y un platanito pequeño): 150.000,00 BS.
Sweets for the film (2 small chocolates and a small snack): 150.000,00 BS.
2 barquillas 120.000,00 BS.
2 ice creams 120.000,00 BS.
Total: 570.000, 00
Total sum: 570.000, 00
El cambio por los 60 steem, en mi moneda, fue de 563.204,00; así que me excedí sólo un poquito, lo que fue un éxito... y mi esposo compró mi helado, jajaja.
The change for the 60 steem, in my coin, was 563.204,00; so I exceeded it just a little bit, which was a success... and my husband bought my ice cream, hahaha.

Me gustaría que me contaran si han podido darse algún gusto con sus steem, y en relación a personas de otro país, si con 60 steem alcanza para un itinerario como éste, si se requiere de más o de menos dinero.
I would like you to tell me if you have been able to indulge in your steems, and in relation to people from another country, if 60 steems are enough for an itinerary like this, if more or less money is required.

Gracias a todos por su tiempo en la lectura y comentarios. Un gran abrazo.
Thank you all for your time in reading and commenting. A big hug.

Todas las imágenes usadas son propias. Los separadores los hice a partir de una fotografía propia, editada en powerpoint; mientras que las fotografías mostradas fueron decoradas con la aplicación para edición de imágenes InShot, descargada de Play Store.
All images used are own. The separators were made from a photograph of my own, edited in powerpoint; while the photographs shown were decorated with the image editing application InShot, downloaded from Play Store.

---
Posted via Marlians.com