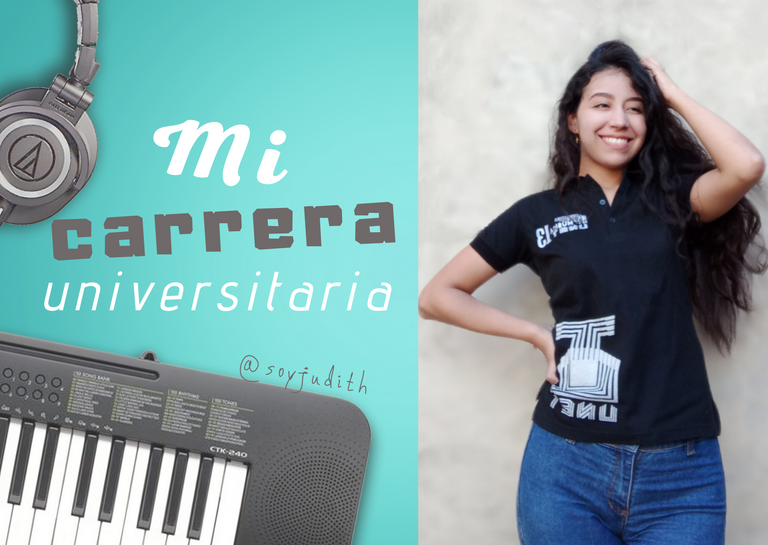 Hola amigos de hive, espero se encuentren muy bien❤️. Hoy quiero compartir con ustedes un poco acerca de mi carrera universitaria para que puedan conocerme un poco más y entender por qué la mayoría de mis blogs son sobre música 🥺.
Hello hive friends, I hope you are doing great. Today I want to share with you a little bit about my college career so you can get to know me a little bit better and understand why most of my blogs are about music.
Antes de comenzar quiero invitarles a que siempre por muy pequeño que sea debemos celebrar cada uno de nuestros logros, nadie sabe lo que hay detrás de un emprendimiento, de un estudiante, de una nueva adquisición por esto, cada vez que logres completar un objetivo debes asumirlo con mucho orgullo y por supuesto con humildad.
Before starting I want to invite you to always celebrate each of our achievements, no one knows what is behind a venture, a student, a new acquisition, so every time you complete a goal you must assume it with pride and of course with humility.
Mi carrera tiene que ver totalmente con lo que hago y eso es un punto a mi favor por tanto, estudio "Licenciatura en Música" en la Universidad Nacional Experimental de Táchira y hace muy poco viví uno de mis mayores orgullos. Antes de la pandemia logré pasar con muy buenas notas al 8vo semestre de mi carrera y a pesar de haber sido un camino largo y difícil ha valido totalmente la pena.
My career has to do totally with what I do and that is a point in my favor, therefore, I study "Bachelor of Music" at the Universidad Nacional Experimental de Táchira and recently I lived one of my greatest prides. Before the pandemic I managed to pass with very good grades to the 8th semester of my career and despite having been a long and difficult road has been totally worth it.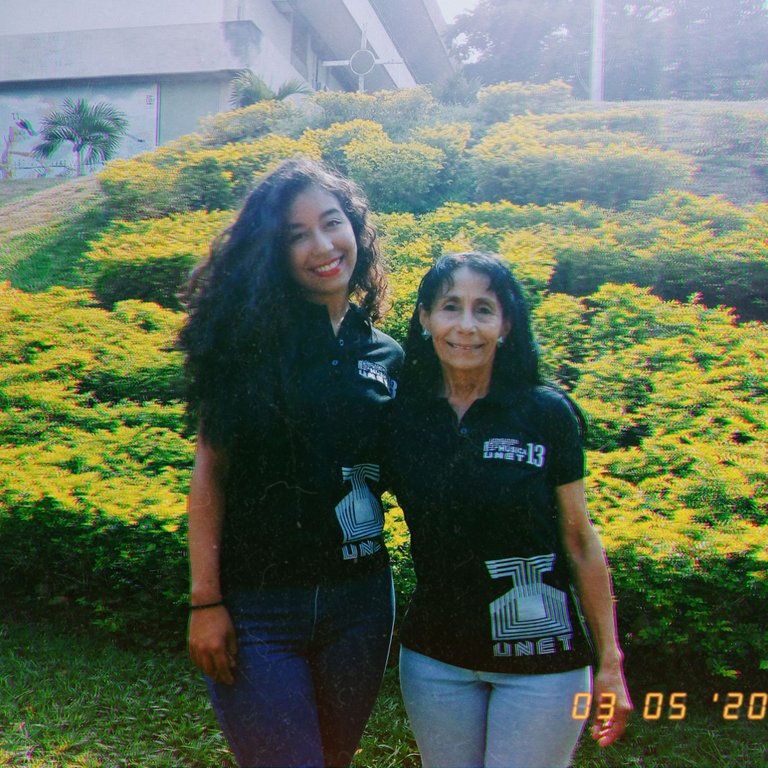 Primer jueves de promo con mi mamá / First Thursday promo with my mom
Aunado a esto, al empezar el 2020 mis compañeros de estudio y yo entramos a lo que llamamos "pre promo", en el cual mandamos a realizar nuestras franelas de promoción alusivas a nuestra carrera y así poder lucirlas en los famosos "jueves de promo" (día en el cual todos los estudiantes próximos a graduarse se colocan su franela de promoción). Sin embargo, no pudimos terminar de estrenarlas por motivo del confinamiento y la pandemia, solo queda esperar con ansias que toda esta situación mejore para volver a la universidad y continuar con la mejor disposición.
In addition to this, at the beginning of 2020 my fellow students and I entered what we call "pre promo", in which we sent to make our promotion t-shirts alluding to our career and thus be able to wear them in the famous "Thursday promo" (day in which all students close to graduation put on their promotion t-shirt). However, we could not finish wearing them due to the confinement and the pandemic, we can only wait anxiously for the situation to improve so we can return to the university and continue with the best disposition.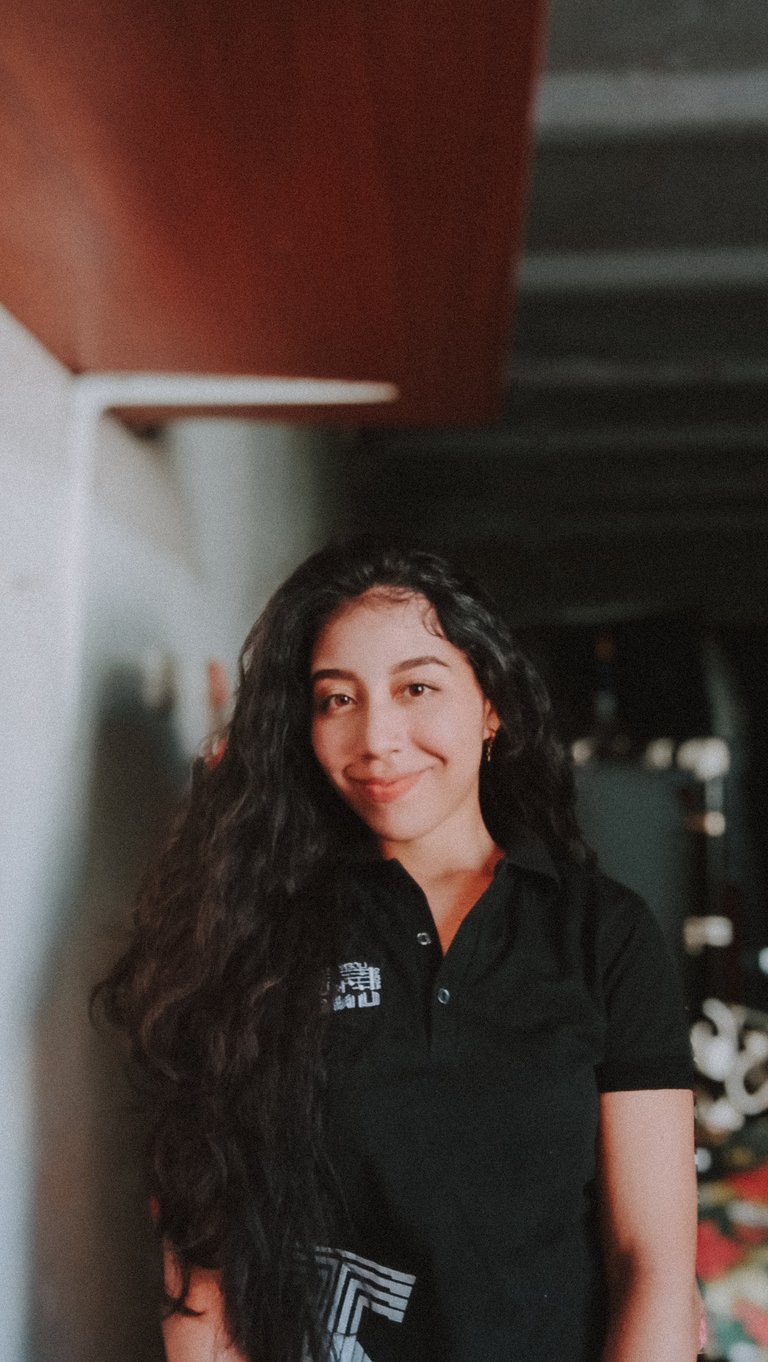 Franela de promoción / Promotional flannel
Algo muy importante de mi carrera es que en el ámbito orquestal tiene mucho auge en mi país Venezuela por tanto, gracias a mi trabajo con el "Sistema de Orquestas Sinfonica Juvenil e Infantil del Táchira" he podido tener cierta facilidad para culminar cada materia de mi carrera. Además de esto, desde muy pequeña mi mamá me involucro en el mundo musical específicamente en este ámbito orquestal, motivo por el cual tenía un previo conocimiento de todos los principios básicos que requiere el estudio de la música.
Something very important in my career is that the orchestral field is very popular in my country Venezuela, therefore, thanks to my work with the "Sistema de Orquestas Sinfonica Juvenil e Infantil del Táchira" I have been able to have some facility to complete each subject of my career. In addition to this, since I was very young my mother involved me in the musical world, specifically in this orchestral field, which is why I had a previous knowledge of all the basic principles that the study of music requires.
Finalmente amo lo que estudio, amo lo que hago y quiero seguir preparándome en el ámbito musical. Lo que más deseo en este momento es que todo se mejore y pueda reanudar mis clases para culminar lo pendiente sin embargo, solo queda esperar y trabajar individualmente en otros aspectos importantes que estoy segura me ayudarán cuando retomemos.
Finally, I love what I study, I love what I do and I want to continue preparing myself in the musical field. What I want most at this moment is that everything gets better and I can resume my classes to finish what is pending, however, I just have to wait and work individually on other important aspects that I am sure will help me when we resume.
Espero les haya gustado conocerme un poco más y solo queda invitarlos a qué aprovechen el tiempo libre para aprender buenos hábitos y por supuesto escuchar buena musica.
I hope you enjoyed getting to know me a little more and I invite you to take advantage of your free time to learn good habits and of course listen to good music.
I invite you to join the challenge and get to know us a little better. Thank you for reading.