Debido a la pandemia el gobierno decreto cuarentena entonces e llevado mi misma rutina en mi terreno y ir a la playa a pescar o llevo parte de mi cosecha para cambiarla por pescados, entonces para variar mi rutina decidi ir a la montaña a caminar con unos primos y compartir su ambiente natural llevándome la sorpresa que me conseguí en el camino un cien pies como le decimos en Venezuela , animal venenoso.
Due to the pandemic, the government decreed quarantine and then I carried my same routine on my land and went to the beach to fish or took part of my harvest to exchange it for fish, so to change my routine I decided to go to the mountains to walk with some cousins. and share its natural environment taking the surprise that I got on the road a hundred feet as we say in Venezuela, poisonous animal.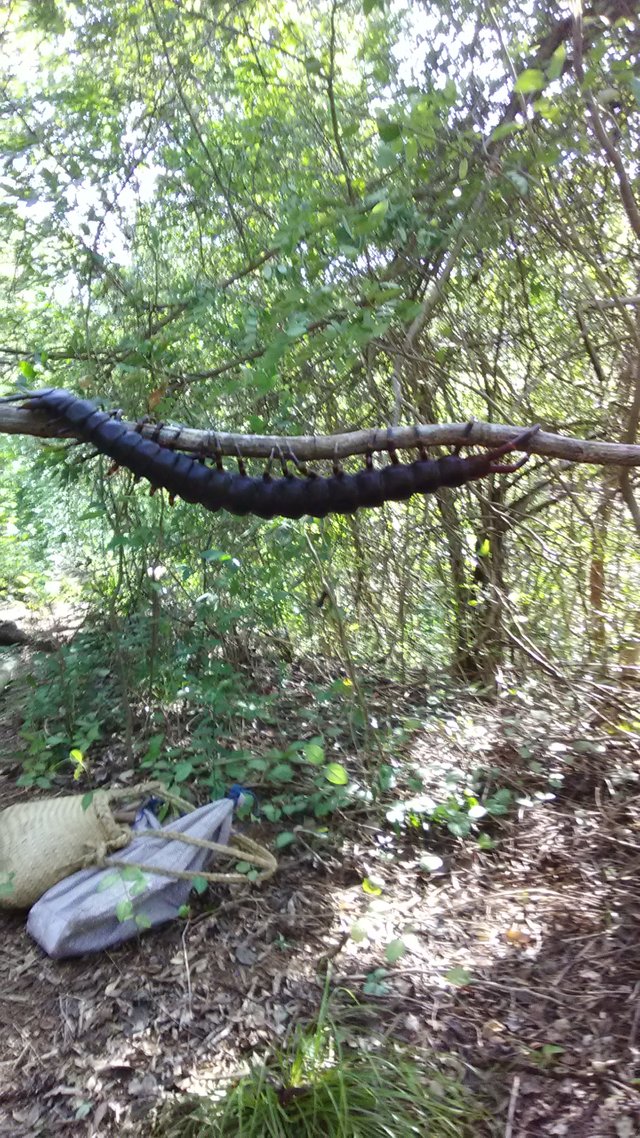 Aquí me encuentro con el cien pies montado sobre la vara para tomarle las fotos.
Here I find myself with the hundred feet mounted on the pole to take the photos.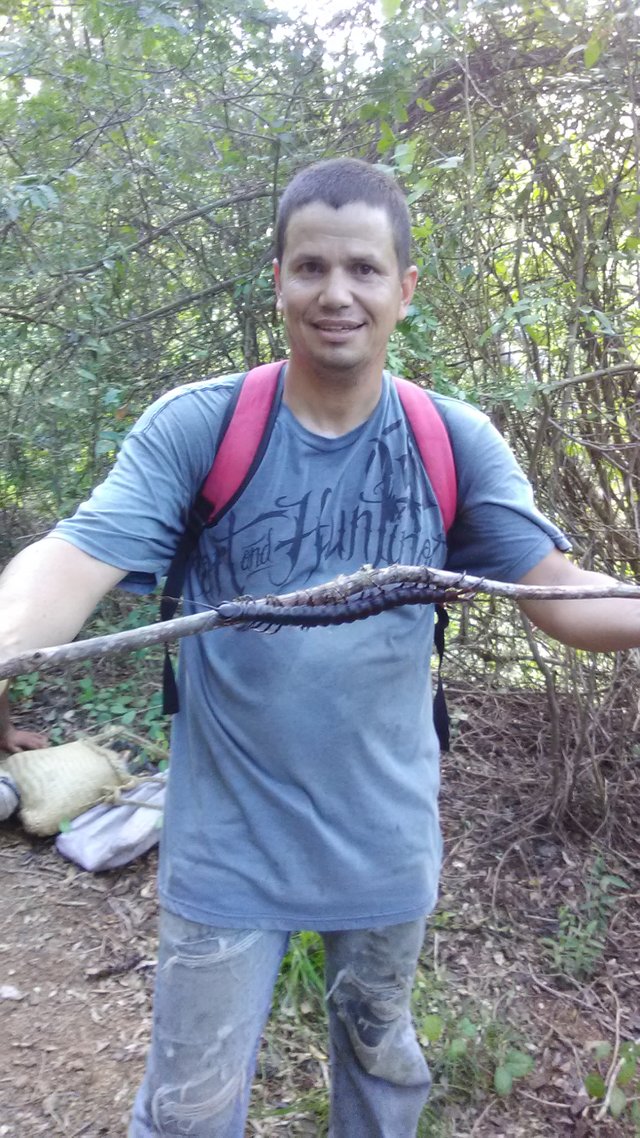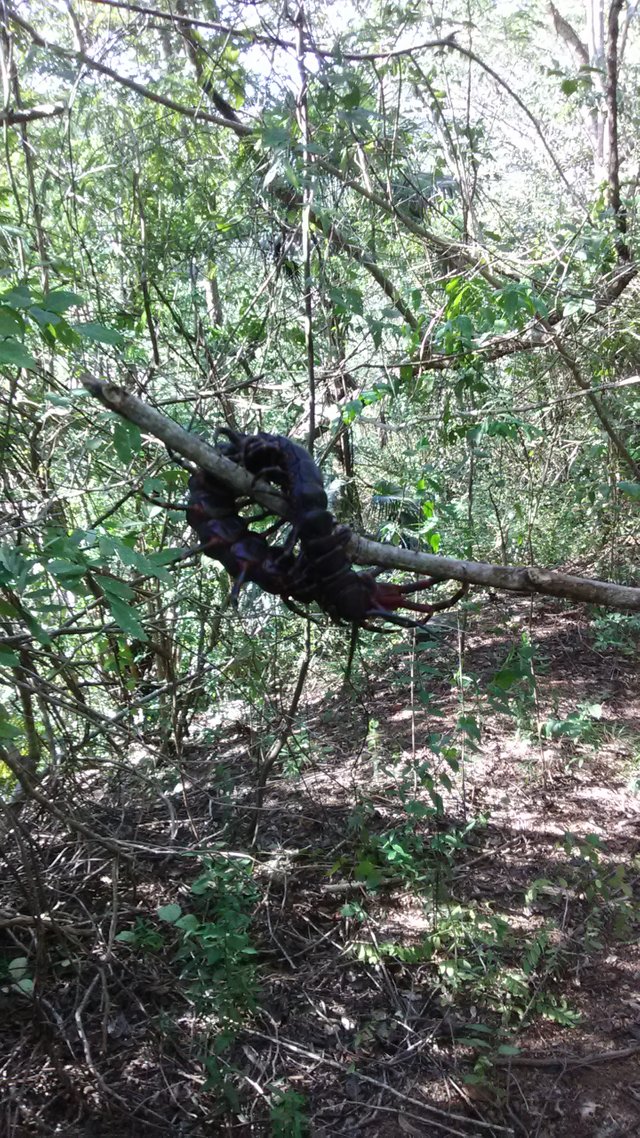 Luego de haberle tomado las fotos para compartirlo con ustedes lo libere para que siguiera viviendo en si habita .
After taking the photos to share it with you, I released him to continue living in his home.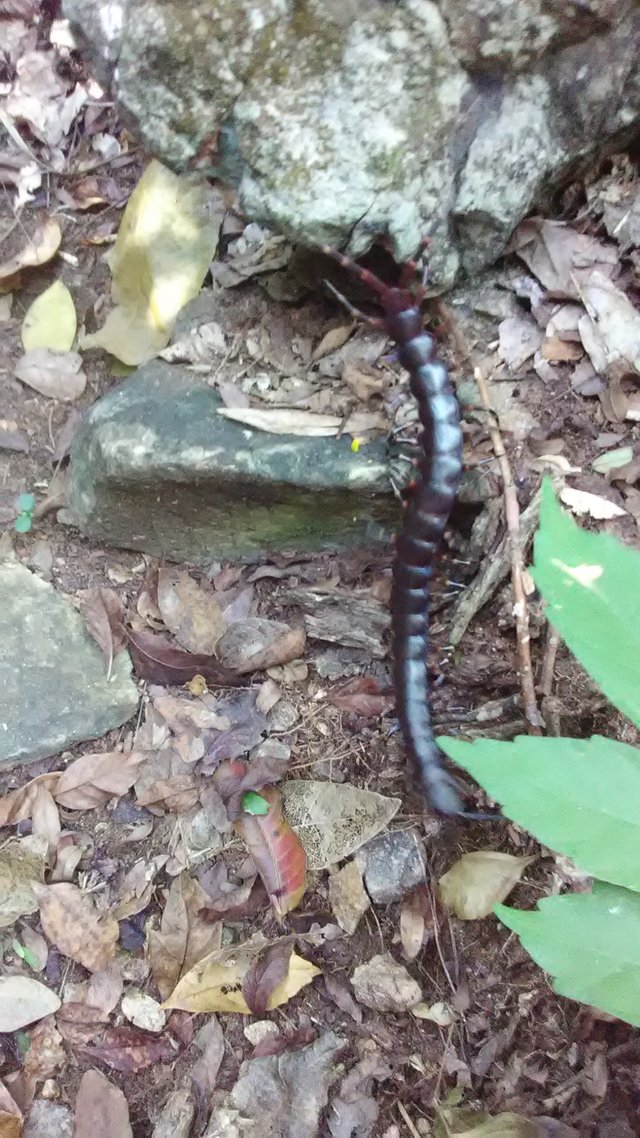 Fotos tomadas con mi teléfono celular ZTE maven 2. / Photos taken with my ZTE maven 2 cell phone.