INICIATIVE: The exotic pets I wish I had- Las mascotas exóticas que quisiera tener!
Hi friends,
Hola amigos,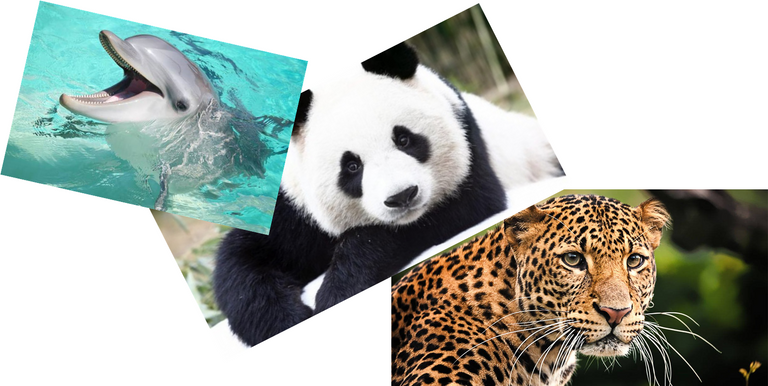 I have seen several initiatives in which I want to participate and today I decided on @ilazramusic. I love animals, so I like this topic. Sure, we like pets, but if you could have an exotic pet, which one would you choose ???
He visto varias iniciativas en las que quiero participar y hoy me decidí por la de @ilazramusic. Me encantan los animales, así que este tema me gusta. Claro, nos gustan los animales domésticos, pero si pudiera tener una mascota exótica, cuál eligiría???


Delfín. - Dolphin.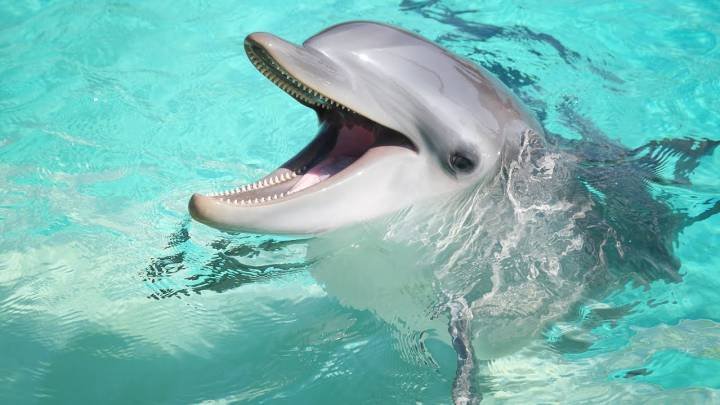 Source
Well the first and without thinking twice, it would be the dolphin. I remember when I was little I liked to watch "flipper", a television series, where a cute dolphin was the pet of some children. I always told my parents to buy me a dolphin because I wanted one, hahaha, the innocence of children, I dreamed of having a dolphin one day, without knowing that they are saltwater and also require very special care, the feeding, in short, something very difficult in reality, almost impossible.
Bueno la primera y sin pensarlo dos veces, sería el delfín. Recuerdo cuando estaba pequeña me gustaba ver "flipper", una serie de televisión, donde un lindo delfín era la mascota de unos niños. Siempre le decía a mis padres que me compraran un delfín porque yo quería uno, jajaja, la inocencia de los niños, yo soñaba con tener un delfín algún día, sin saber que ellos son de agua salada y además que requieren cuidados muy especiales, la alimentación, en fin, algo muy difícil en realidad, casi imposible.


I have always found them to be such friendly animals that convey a lot of joy and positive energy, even when seen in informational movies or videos. That dream was always in me, but over time I knew that I could not have them as a pet, but I did think that when I had the opportunity I would go to a water park where they have dolphins.
Siempre me han parecido animales tan amistosos y que transmiten mucha alegría y energía positiva, incluso al verlos en películas o videos informativos. Ese sueño siempre estuvo en mi, pero ya con el tiempo sabía que no podía tenerlos como mascota, pero si pensaba que cuando tuviese la oportunidad iría a algún parque acuático donde tienen delfines.


Dreams come true...
Los sueños se cumplen...


When I got married, I liked to give my husband, on his birthday, a tourist package, the first year, it was for Morrocoy (Venezuela), the second year (2007), it was Margarita Island (Venezuela), there I found out that there was a park called waterland where there were dolphins and without thinking twice, we reserved a day to swim with the dolphins.
Cuando me casé, me gustaba regalarle a mi esposo, en su cumpleaños, algún paquete turístico, el primer año, fue para Morrocoy (Venezuela), el segundo año (2007), fue La Isla de Margarita (Venezuela), allí me enteré que había un parque llamado waterland donde habían delfines y sin pensarlo dos veces, reservamos un día para bañarme con los delfines.


That day was wonderful for me, a unique and special experience, I remember that when it was time to enter the pool, I could not believe that I was finally going to touch a dolphin ...
Ese día fue maravilloso para mí, una experiencia única y especial, recuerdo que cuando llegó el momento de entrar a la piscina, no podía creer que por fin iba a tocar un delfin...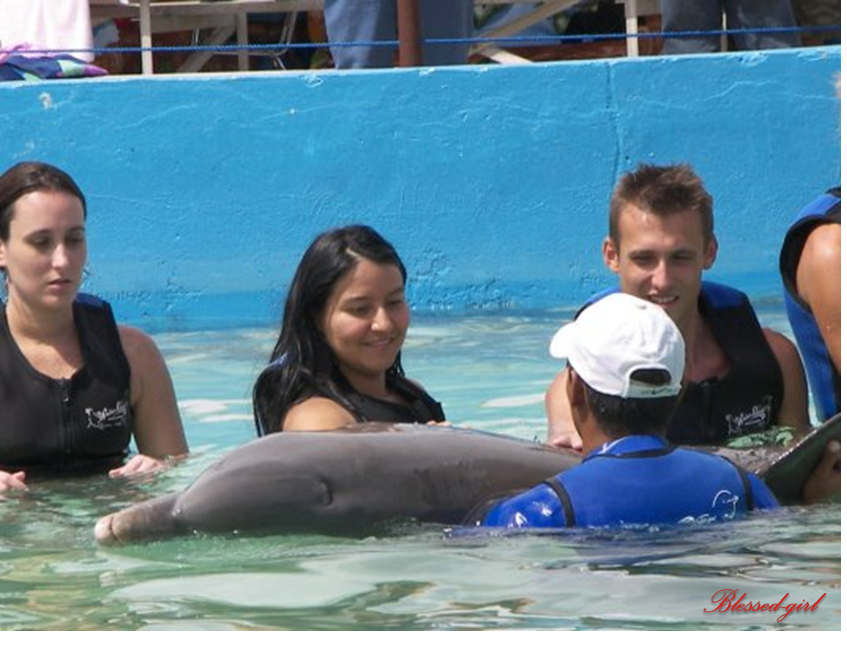 ---
Photo taken in 2007, Mundo Marino Waterland Park, Margarita Island. - Venezuela.
Foto tomada en el año 2007, Parque waterland Mundo Marino, Isla de Margarita. - Venezuela.
---
Son tan lindos y amistosos, tiernos, suaves, bueno.... si pudiera tenerlo, tendría un delfin.
They are so cute and friendly, cuddly, soft, well ... if I could have it, I would have a dolphin.


Panda Bears - Oso Panda.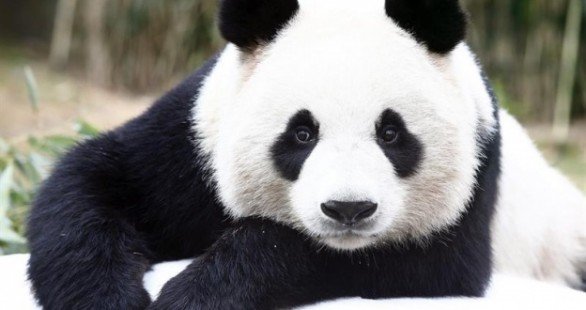 Source
The bears... those animals that inspire us with such tenderness since childhood. I think it is the stuffed animals that have sown in me that love for bears, especially pandas. Their color makes them striking because it makes them look more tender. I think they are friendly bears compared to other bears, I think I would live hugging my panda, if I had one.
Los osos... esos animales esponjados que desde pequeños nos inspiran tanta ternura. Creo que son los peluches son los que han sembrado en mi ese amor por los osos, en especial los panda. Su color los hace llamativos porque los hace ver más tiernos. Creo que son unos osos amistosos en comparación a los demás osos, creo que yo viviría abrazada a mi panda, si lo tuviese.


I had the opportunity to see bears in Los Chorros de Milla park, in Mérida-Venezuela and they are totally different bears from pandas. If I saw a frontin bear on the loose, I'd be scared. Maybe if I see a panda, I would like to pet it.
Tuve la oportunidad de ver osos en el parque Los Chorros de Milla, en Mérida-Venezuela y son osos totalmente diferentes a los osos panda. Si viera un osos frontino suelto, me daría miedo. Tal vez si veo un osos panda, me gustaría acariciarlo.


Leopard. - Leopardo.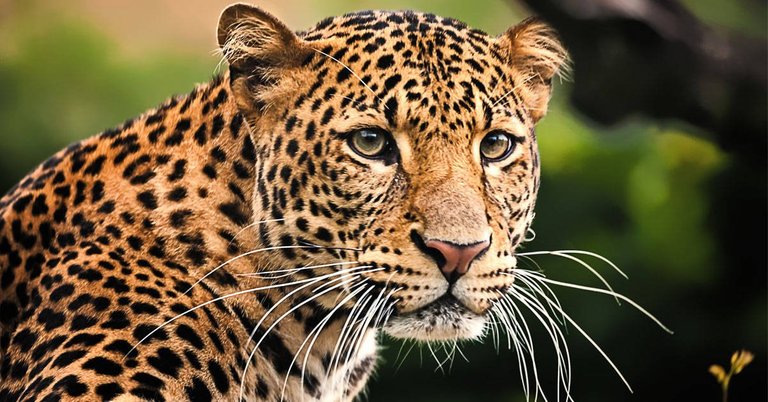 Source
This is another animal that has caught my attention since I was little. His color waaao, he is really beautiful and I love his eyes. I have always thought why there are no domestic leopard-type cats hahaha, surely I would have one if they existed. I find them elegant animals, I like the way they walk and as I mentioned before, their fur is beautiful, I love those spots, the truth is that it would be interesting to have one.
Este es otro animal que desde pequeña me ha llamado mucho la atención. Su color waaao, es realmente hermoso y sus ojos me encantan. Siempre he pensado por qué no existen gatos domésticos tipo leopardo jajaja, seguramente yo tuviese uno si existieran. Me parecen animales elegantes, me gusta como caminan y como mencioné antes su pelaje es hermoso, esas manchas me encantan, la verdad que sería interesante tener uno.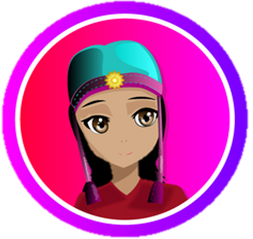 ---
---