This is our entry to the contest - Sonic Groove Live - Week 15, @sonicgroovelive.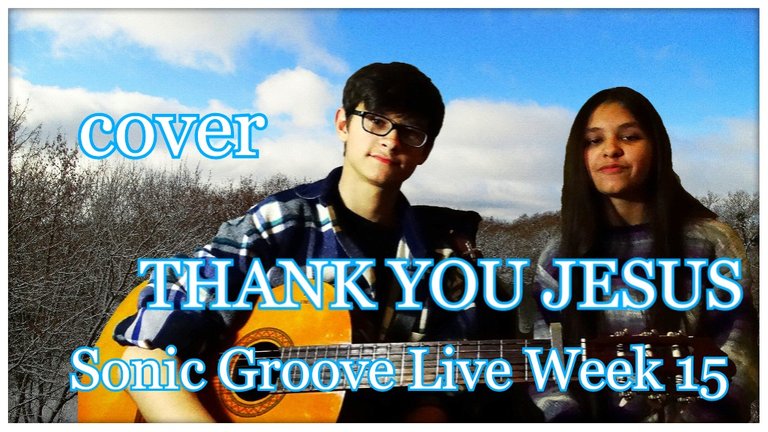 Greetings, friends!
Now is a wonderful time when one holiday follows another. Thanksgiving, Christmas, wonderful holidays that make us better, kinder and more joyful.
My children, now, have a very busy schedule, they participate in the church choir, in the church worship service and in a number of events that are held at their school.
I could hardly make time to make this record, which, we can say, we made in express mode, less than an hour ago.
The son fled to church for a rehearsal. and daughter, left to learn the words of a new song.
Today, I want to bring to your attention a cover of the song - Thank you Jesus.
The children were very worried, they are less worried when they are standing on the stage, but when they see the camera lens, they are very worried.
My son Peter played the accompaniment, and my daughter Rebekah performed the vocal part.
Performers by Peter&Rebekka @Barsky
The toys were photographed, during the rain, at night, on the playground, where the children forgot them.
Photos taken with a Sony Cyber-shot DSC-HX300 camera
I edited a photo in the program PhotoDirector, which I also installed on my smartphone.
Author @barski
Ukraine