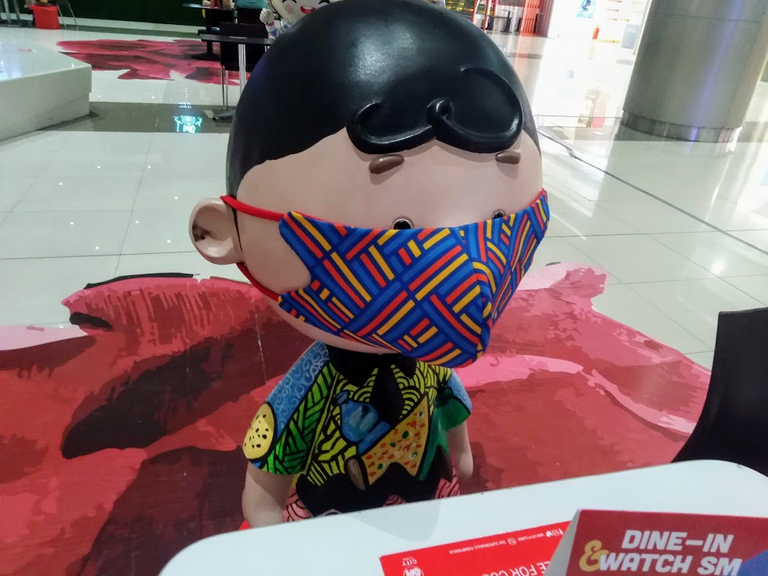 Isn't he cute? This caught my attention while we were walking looking for some place to eat at the mall. We went to the mall to buy me a prescription glass.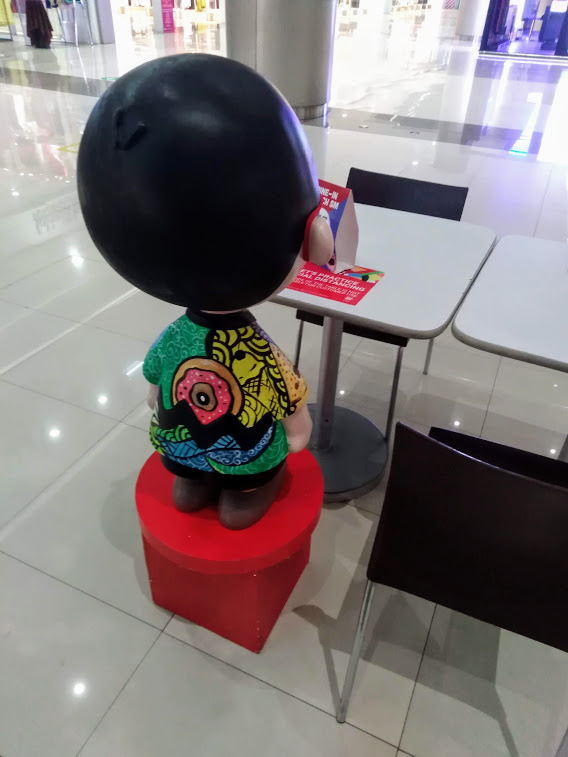 I can not help but take a photo of this cutie. He is standing on top of a stool strategically placed around dining tables so diners are distanced well.


Here I sat beside him. Look how big he is. He is wearing a face mask too. Behind me is another cute character for the same purpose. Comparing it with last week, I saw the number of shoppers double.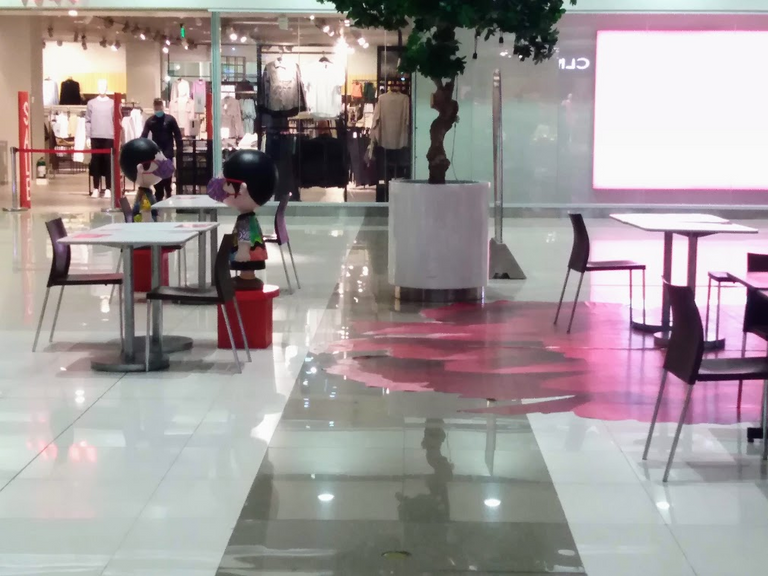 See these two ensuring physical distancing is enforced. I love that they used cute characters, rules are rules after all and needs to be followed. The cute characters kind of make it fun and interesting. It is effective for me as opposed to seeing a big bold mark saying observe social distancing. The cuteness factor won me over.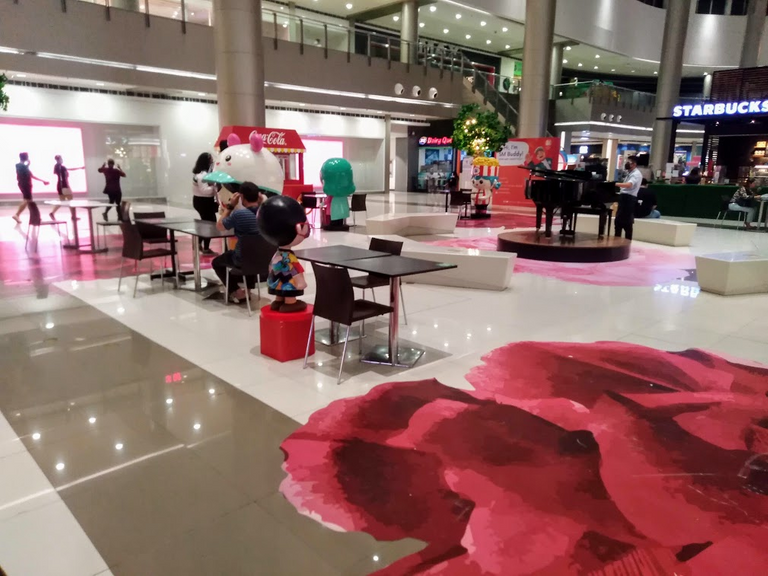 This one looks lonely by himself hahaha. We did not dine in here because we wanted to visit a restaurant.
Until next time. Hive On
@quatro